Some weeks we focus on new discoveries; unearthing a number of small brands that have been flying under the radar for too long. Other weeks, all the new arrivals come from some of the biggest hitters in the game. In the case of this week it's the latter. Here's five of our new favourites from Garrett Leight, Filling Pieces, B&O PLAY and more.
Want more? Catch up on last week's Top 5 before it's too late.
The Latest Release Of Artist-Designed Blankets: Slowdown Studio Baker Throw
The problem with a lot of homeware is that it catches you off guard. You see it, you want it. You don't really know how many times it will be used or whether you actually need it, but it captures you. You just want it. Los-Angeles-based Slowdown Studio are making a solid case for the works of textiles as the type of homeware that you'll actually use. That's because they turn modern art into a range of limited-edition, woven cotton blankets that feature the best creative talents from around the world. Our current favourite, the Baker Throw from Swedish painter Linnea And-Ast, translates silhouettes of leaves and fruit into a classic black and white blanket.
The Portable Speaker That Packs a Punch: B&O PLAY Natural A1 Bluetooth Portable Speaker
B&O PLAY, the brainchild of Swedish audio powerhouse Bang & Olufsen, have been credited with revolutionising the world of consumer audio by producing incredibly good-looking products that sound impeccable. The brand's signature Bluetooth Speaker, the A1, is truly portable as it is small enough to sit in the palm of your hand and fit comfortable in any bag or pocket. Best of all, the B&O Play benefits from Bang & Olufsen's true 360 sound technology that projects more sound and bass straight to you, no matter where you may be standing. Plus, it comes with a dust and splash-resistant aluminium dome that protects the speaker when using in your home or outdoors.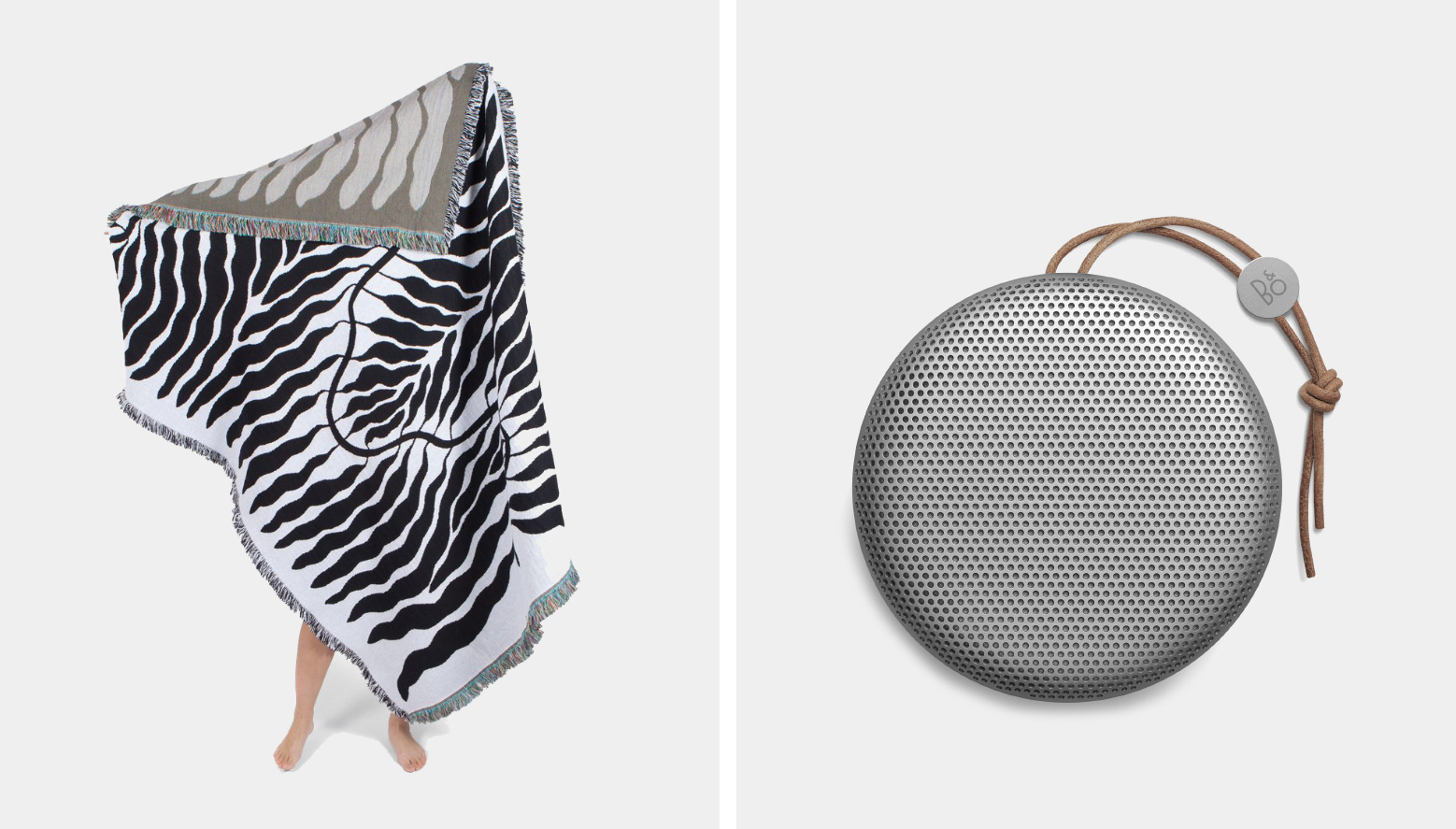 The Shirt For Summer Evenings: Mews Sand Guayan Overshirt
We've been waxing lyrical about men's overshirts and Spanish-based brand Mews all season long so it's no surprise that the Guayan Overshirt is one of our favourite pieces from the label's latest collection. That's because it relays the brand's message of carefree, contemporary clothing better than any other. The clean, classic silhouette is fitting for any casual setting while the linen-cotton mix makes it lightweight, durable and incredibly comfortable for the warm summer evenings. Plus, with a wide cut and invisible button placket, the overshirt will shape the body better too.
This Week's Most-Sought After Sneakers: Filling Pieces Dark Grey Low Legacy Arch Runner
Filling Pieces is remarkable for bringing avant-garde design to the mid-price sneaker market, and the brand's latest release, the Low Legacy Arch Runner, represents another successful chapter in the label's evolution. That's because the sneaker is crafted from panels of the finest nubuck that have been layered to appear like a runner and offer the comfort of an athletic shoe. There's more, too. The custom sole is made from EVA, which makes it light as a feather and shock absorbent so it's easy on your feet.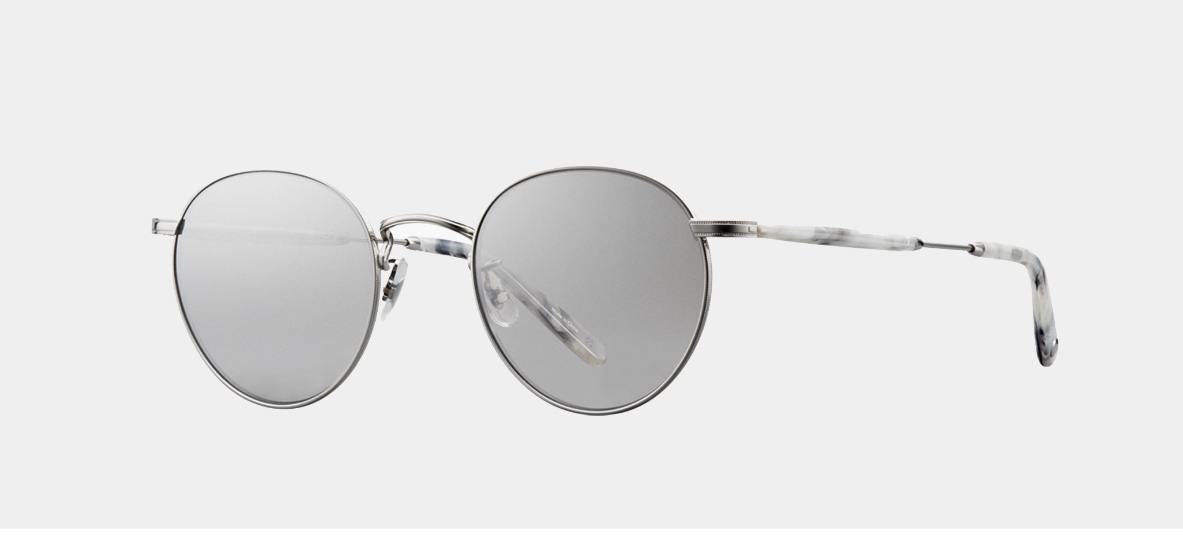 Sunglasses At The Ready: Garrett Leight Black / Semi-Flat Grey Gradient Wilson M Sunglasses
The Wilson is one of Garrett Leight's most popular frames courtesy of its incredibly classic shape. Inspired by John Lennon, the Wilson is a style that epitomises the Californian brand's sunglasses aesthetic – bold, sophisticated and contemporary – and comes complete with round metal frames with Windsor rims and tortoise temples.
Want more of the best new arrivals? Shop and explore them all in Latest.