Tucked away between beach and jungle on the Caribbean coast of Mexico, Tulum Treehouse is a serene retreat that's the result of a unique collaboration between Mexican and international craftsmanship.
Architects Co-Lab Design Office have taken inspiration from the architecture of the Yucatán Peninsula to create the very opposite of a superficial holiday villa. The emphasis is on raw surfacing - with hand rendered concrete finish throughout - and a sense of one-ness with the surrounding palms and wildlife.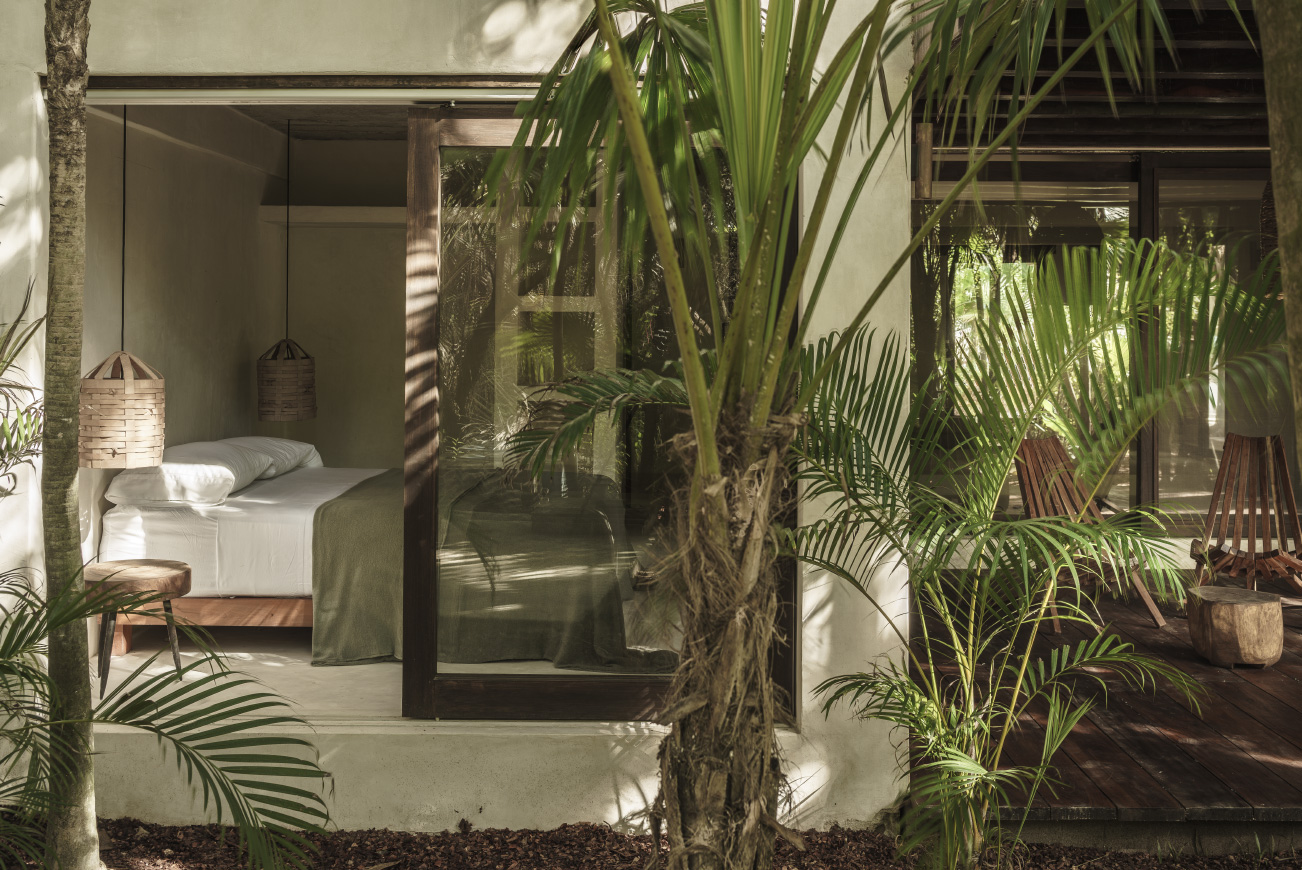 Terraces wrap around Tulum Treehouse providing a variety of indoor/outdoor dining spaces. Interior design, by Berlin based Annabell Kutucu, emphasises a cool simplicity. Many furnishings are in reclaimed timber, made by local craftspeople. Baskets, traditionally woven, form focal points. Tableware is by award winning Mexican makers La Chicharra.
CO-LAB's work involved the renovation of an existing structure that had been added to several times. "The main challenge of the project was to re-organise the different rooms into a coherent layout, unifying the aesthetics and improving the relationships with the outside jungle," the studio explained.
Tulum Treehouse is a seductive destination precisely because of the care in every detail. Pristine beaches and Mayan ruins are within easy reach.
You can book Tulum Treehouse right now for up to ten people, or take a single room on a last minute break. Our verdict? Tulum Treehouse is a truly special place that leaves its guests with a new sense of connectedness with their surroundings. An extraordinary achievement.