Casa Luum fits into the olive, almond and cork trees of the hills of Faro seamlessly. Pedro Domingos Arquitectos took inspiration from the local architecture, mixing it with the modern sensibilities of the Lisbon-based architecture firm. The outcome is a modern hideaway that is sincerely Portuguese.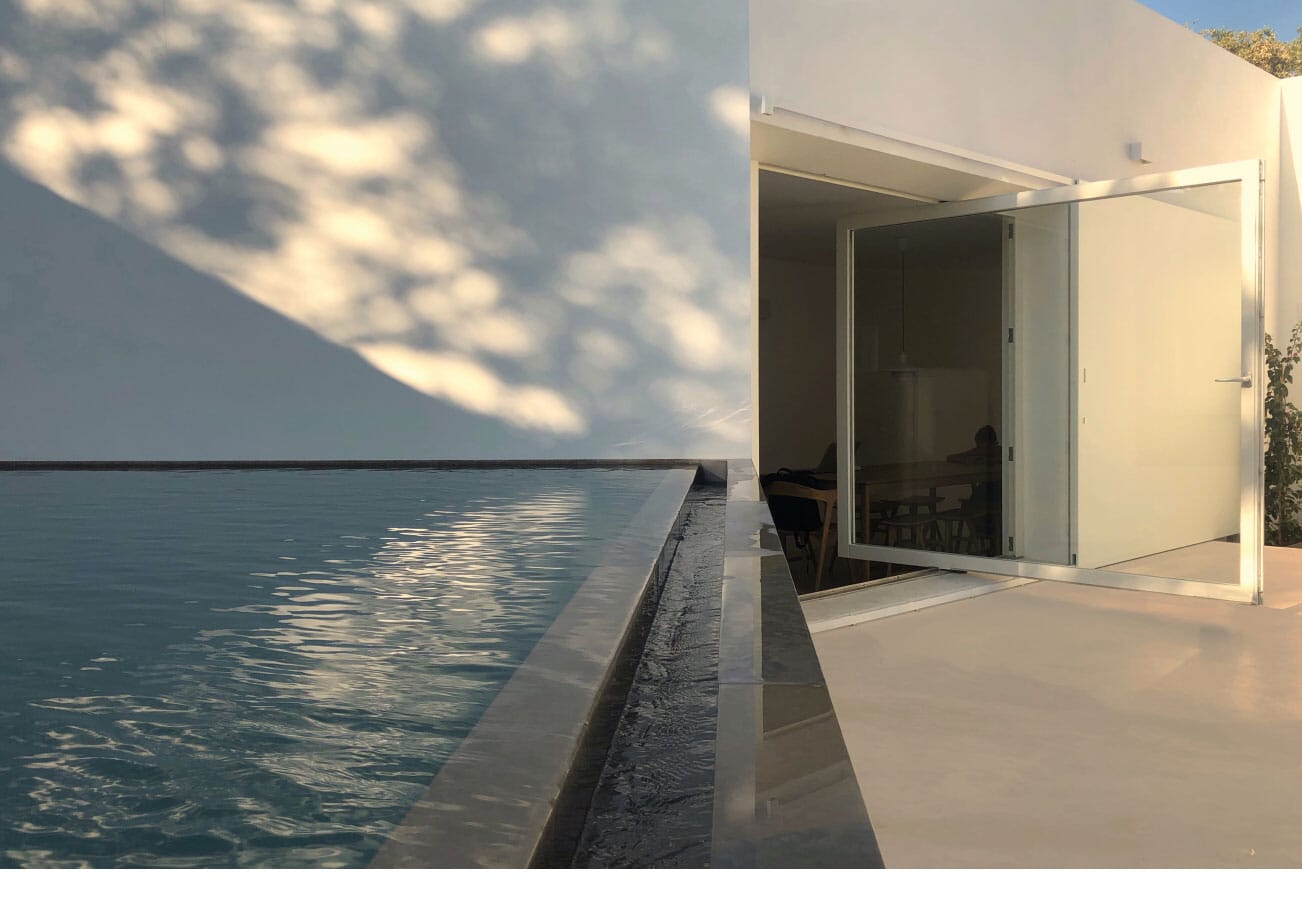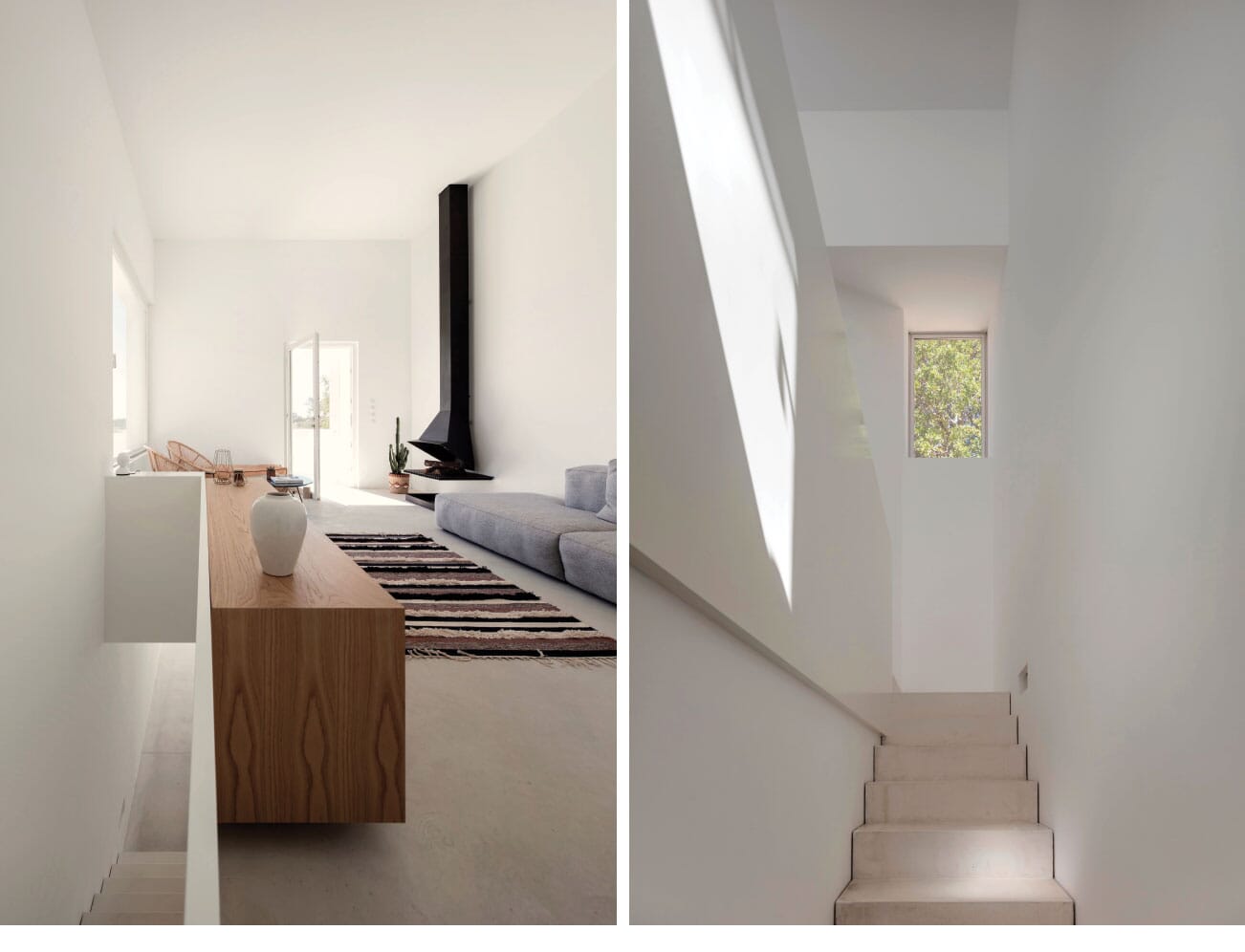 The Algarve, a region in Portugal, is populated by little plots delimited by stone walls, water tanks and small constructions. Pedro Domingos Arquitectos decided to build on this style, creating their own luxury iteration of the little villas that dot the Algarve hills. The 250 sq. m. property is introspective, bordered by a white wall, all aspects of the villa look into a central patio.
Find your peace on the spacious roof terrace, accompanied by the sound of crickets and the fountain trickling into the pool below. If the pool becomes too irresistible, just trot down the stairs which lead directly into the water. As well as the roof terrace, the downstairs patio features an outside eating area, another reason to enjoy the outdoors.
With a focus on promoting outdoor living, this villa that sits perfectly in the hills of the Algarve is a lesson in low-impact architecture. It's understated but fulfils all of its requirements. It's got the lot.