Go bold, reap the rewards. Starting with an everyday Australian bungalow, Taylor Knights Architects have created an adventurous extension that transforms a humdrum home into a design-led entertaining and relaxing residence.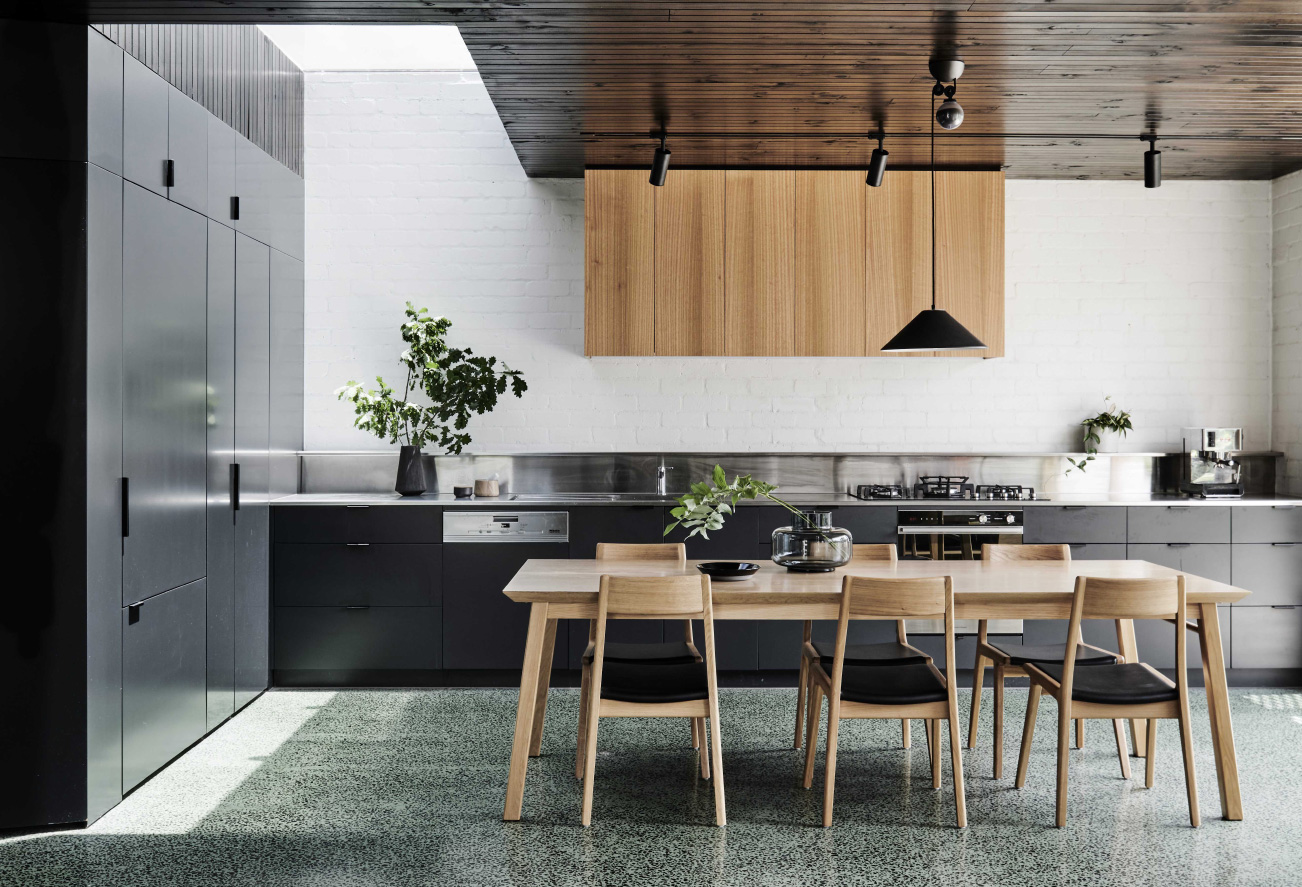 The budget was tight, so the addition is - at first glance - a simple one. It's a flat-roofed square structure that accommodates a generous open plan kitchen-dining and living area. Huge swing doors and large windows welcome in the garden. The genius, as always, is in detail.
First among these is the bold colour palette, which is strikingly monochrome. White painted face brick contrasts sharply with a gloss dark stained wood ceiling, anthracite kitchen units, a feature dark grey wall and a green terrazzo floor.
Even on a sunny day, the effect is cosseting, womb-like. The cool floors provide welcome respite from the summer heat.
To avoid extra cost, a new entrance was created out of an under used side alley. The pre-existing residence has been re-imagined as a private area, with two bedrooms, a bathroom and a second sitting room which can also be used as a spare bedroom.
We love this suburban transformation. Proof that modest means can provide great results.