The hugely desirable Porsche 356 Speedster is one of the most re-produced cars of all time. Here you see the real thing. An impeccable 1956 356 "Super" Speedster that is set to steal the show at the upcoming RM Sotheby's Porsche 70th Anniversary Sale 2018. Here's why this car will set your pulse racing.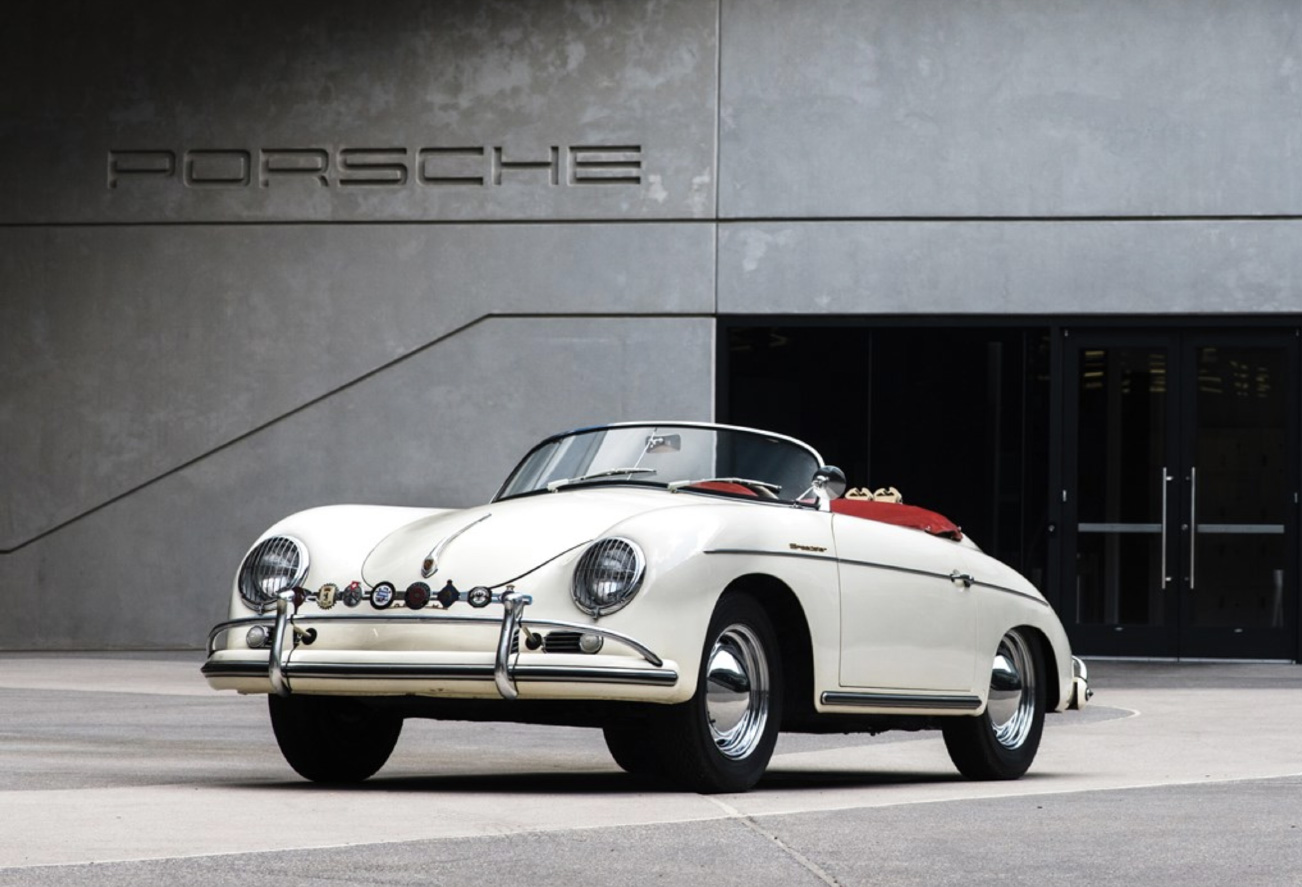 It's Highly Original
With just 35,302 miles on the clock, this Porsche is barely run in. Having had just two owners, the car retains almost all its original paintwork in Glacier White. The red leatherette interior is as installed at the factory, too.
It Has An Unrivalled History
The 356 Speedster was built at the suggestion of Max Hoffman, the marque's influential American importer. The front screen could be removed for racing. This car is among 645 Super Speedsters produced in 1956.
It Performs Incredibly Well On The Road
The Speedster is impeccably, delightfully, balanced. The top speed is a mere 100 mph, but you'll forget that as you throw it through the bends.
What About The Price?
The Super Speedster is to be offered for auction by RM Sotheby's in Atlanta, with no estimate yet listed. The sale isn't until October, so there's plenty of time to save up the $500,000 this car is likely to exceed.
For full auction information, and to check out the spectacular Porsche 70th Anniversary Sale 2018 in full, head to the RM Sotheby's website.