If you're on the lookout for a classic car that is a little more affordable but a lot more fun, then this is the one for you. This Triumph TR4, currently listed via Great British Classics, offers an exhilarating driving experience and rolls up to auction in immaculate condition. The Old English White Michelotti-styled body, with its modern, clean, flat-panelled lines, is in excellent, rust-free condition,  having been restored by Barry Hodson of RH Classics in the past.
The Triumph TR4 was originally launched at the London Motor Show in 1961 and it represented quite a departure from its predecessor, the TR3A, with its new body that was designed by Giovanni Michelotti. The result was a cleaner, much more modern looking model that had its practical benefits too; including a slightly wider cabin and a more spacious boot.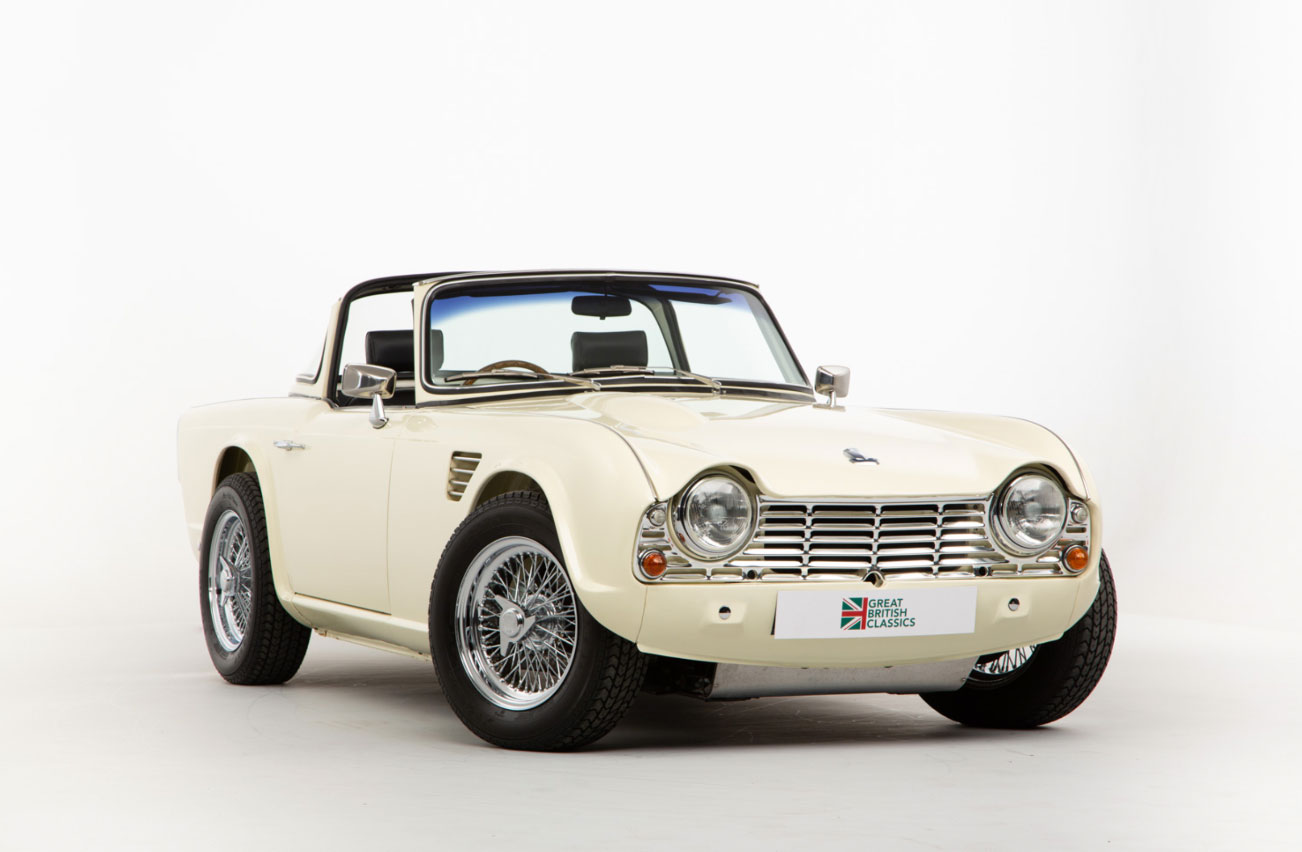 The added practicality didn't hamper performance, though. With the capacity of the in-line 4-cylinder engine which was enlarged to 2138cc, the Triumph TR4's maximum speed easily topped the 100-mph mark, and it could complete the 0-60 dash in around 11 seconds. However, thanks to Dick Langford or Langford Performance Engineering (Specialists in Historic race cars) who built, modified and tuned the engine to a very tractable 150bhp. Increasing the top speed to 110mph and the 0-60 sprint to 8 seconds in the process.
Running on Weber carbs and with a high-torque starter motor the tuned engine now bursts into life. Plus, it is in fine working order. Regularly producing surprisingly raucous performance, offering a smooth acceleration and an overall exhilarating driving experience.