Look and look again. Here's a competition 1965 Porsche 911 transformed - controversially perhaps - with designer Paul Smith's signature stripes. Either way, we love it and here's why.
Paul Smith has often described his menswear as "classic with a twist" and that ideology pretty much sums up what James Turner, of Bicester specialists Sports Purpose, has done with this 911, striping it not only outside - but throughout the interior too. The "Artist's Stripe" 911 is, says Turner, a personal project, and not for sale, yet anyway.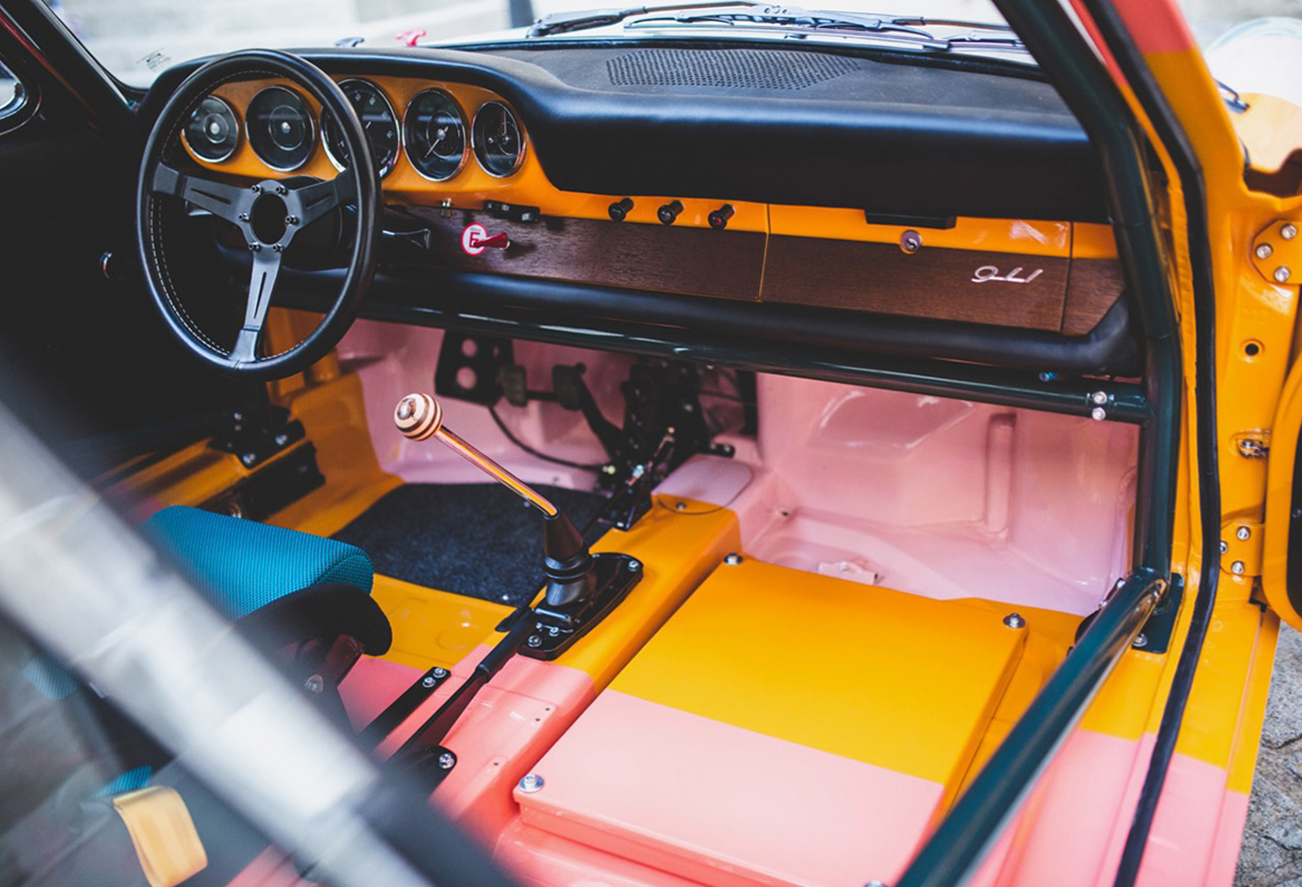 It's not just a pretty paint-job, though. This 911 made its debut at the Le Mans Classic before heading to Goodwood for the Festival of Speed and the celebrations of Porsche's 70th anniversary. This is no show car as the roll cage - in colour coded green, naturally - and petrol blue racing seats attest. Not just striped, but stripped out.
In fashion, both God and the devil are in the detail. On this Porsche makeover they knew that. Hence the Paul Smith signature on the gear knob.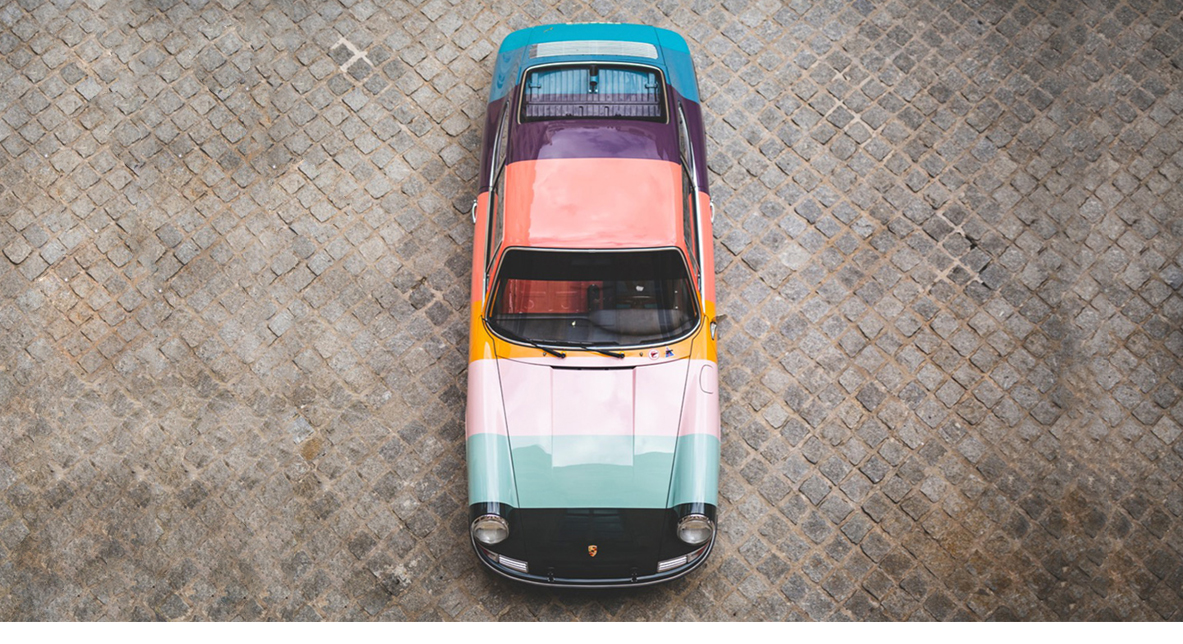 Fan of a vintage 911? Then you need to see this RUF 911 that is capable of 200mph with ease.