Landmark BMWs don't come much more desirable than this achingly perfect 1975 BMW 2002 Turbo. One of just ten remaining on British roads, this pampered example is not only super-rare but immaculate and very fast.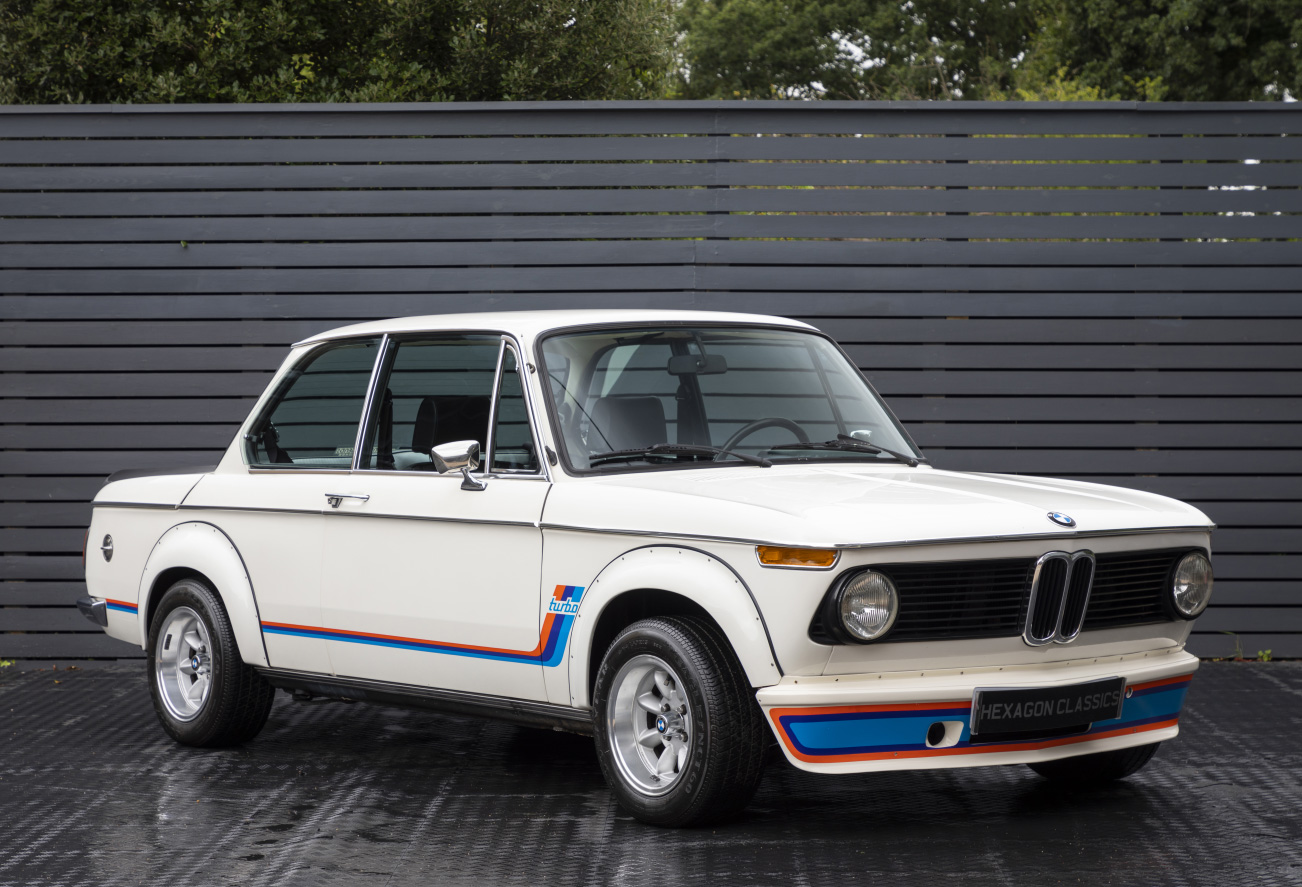 BMW 2002 Turbo History
BMW launched the 2002 Turbo at the 1973 Frankfurt Motor Show, as Europe's first turbo-charged production car. The oil crisis dictated a short life and only 1,672 were built. Motoring journalists rhapsodised about the 2002 Turbo. Significant turbo lag was just part of the fun.
What Makes This BMW 2002 So Special?
Finished in BMW's racing colours of white with discreet - and very 1970s - stripes, the 2002 Turbo features its correct no-nonsense body kit. Inside the solid BMW interior is in almost unmarked black leather with slim-rimmed steering wheel and period Blaupunkt cassette player. Mileage is a mere 57,830.
How Quick Is It?
Under the bonnet that historic inline turbo-charged four shows the authentic patina of age. Expect a top speed of 130 mph and 0 - 60 mph in eight seconds.
How You Can Buy This BMW 2002
If you'd bought one at launch you'd have paid £2,433. Hexagon Classics are selling this superb BMW 2002 Turbo for £109,995.00. We can't tell you just how much we want it.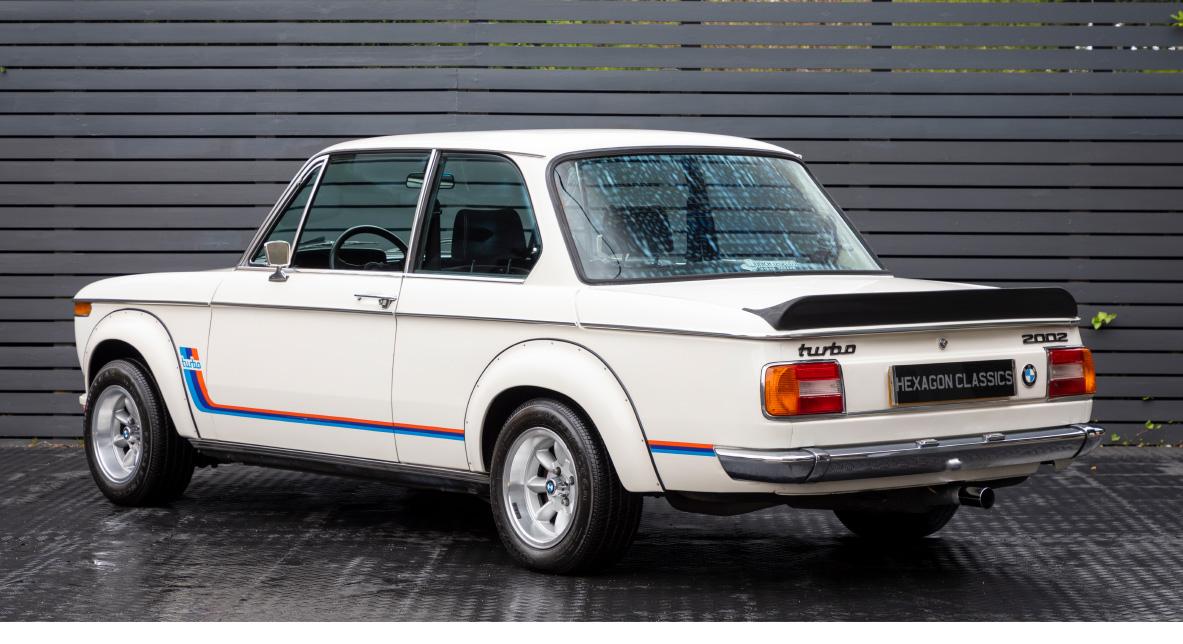 In other automotive news, this pristine BMW Alpina could be yours for less than £20,000.