If you're in the market for a Ferrari Dino, may we humbly suggest you take a good look at these images, because this stunning 1972 Ferrari Dino 246 GT is up for auction at the month's end with Bonhams.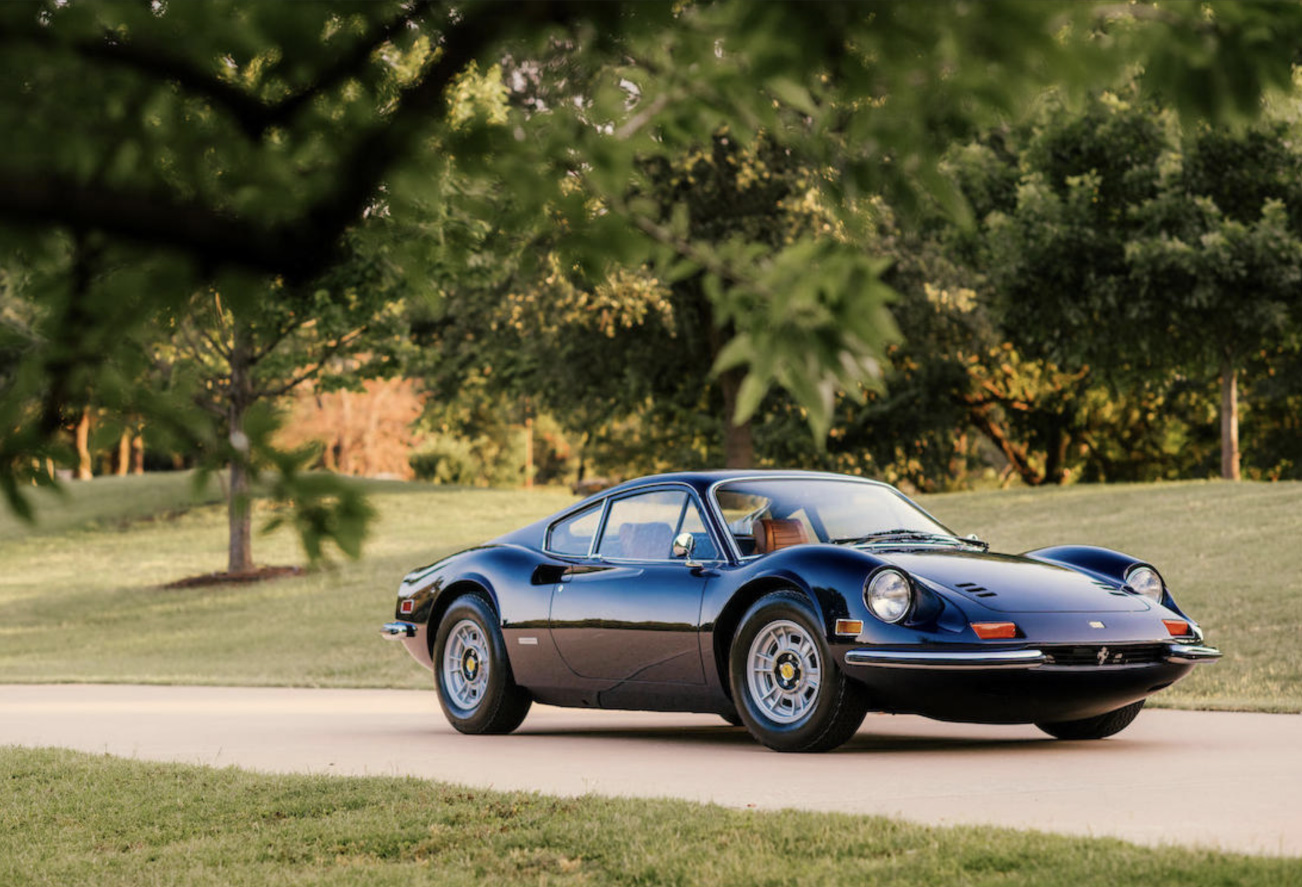 The Dino may be the most beautiful Ferrari ever made. Conceived to homologate Ferrari's V6 for the track, the sweeping design represents a pinnacle of Pininfarina's work. This example has had a meticulous rebuild before being re-finished in Blu Scuro Dino, a period correct colour.
Inside, the "Daytona style" seats have been fully re-trimmed in the correct Tobacco Brown with black inserts. Mileage is indicated at a mere 61,583 and the traditional open gate Ferrari gear change is ready and waiting.
The Dino's mid-mounted V6 has been rebuilt by Connecticut marque specialists ENI Motorsports. The listed 146 mph top speed should, thus, be easily achievable, traffic, speed limits and your nerve permitting. A Dino of this quality is, sadly, more likely to spend its time sedately patrolling Concours lawns.
Price? Bonhams estimate £220,000 to £280,000. Take along £350,000 and you can be confident of driving the Dino away. Imagine it. For full auction information, head to the Bonhams website.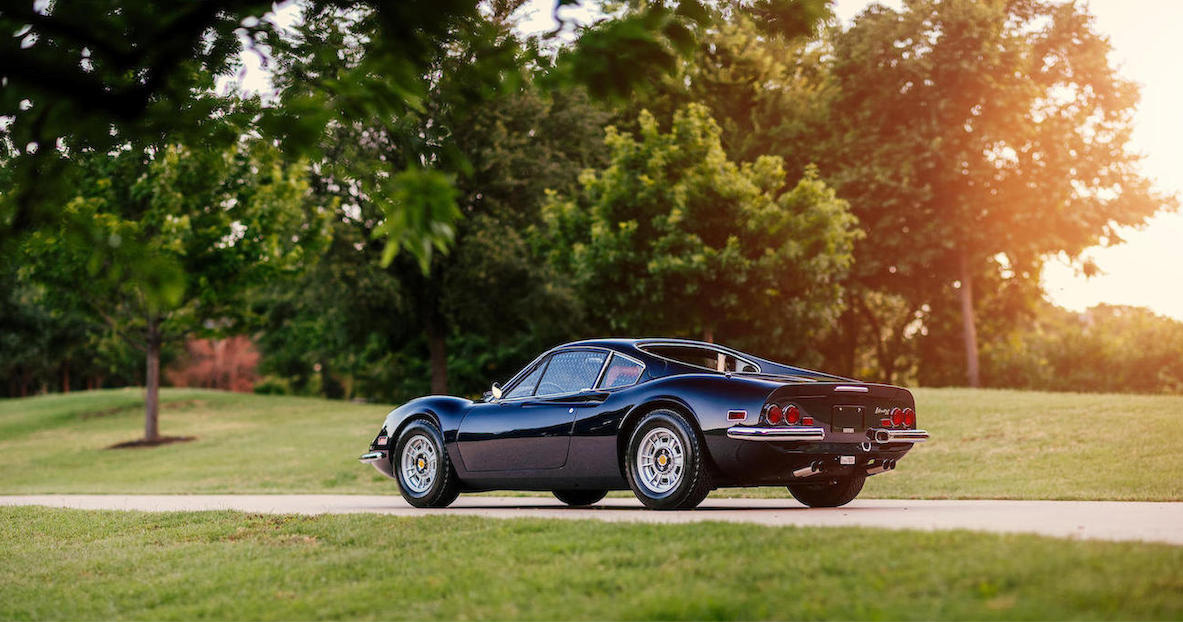 Fan of Ferrari? Then you need to see this million dollar Ferrari 365.