A glass box floats in a canopy of oak woodland just north of Silicon Valley. Pam and Paul's House, designed by Craig Steely Architecture, is all white walls, concrete floors and wraparound glazing, placing the occupants high in the trees.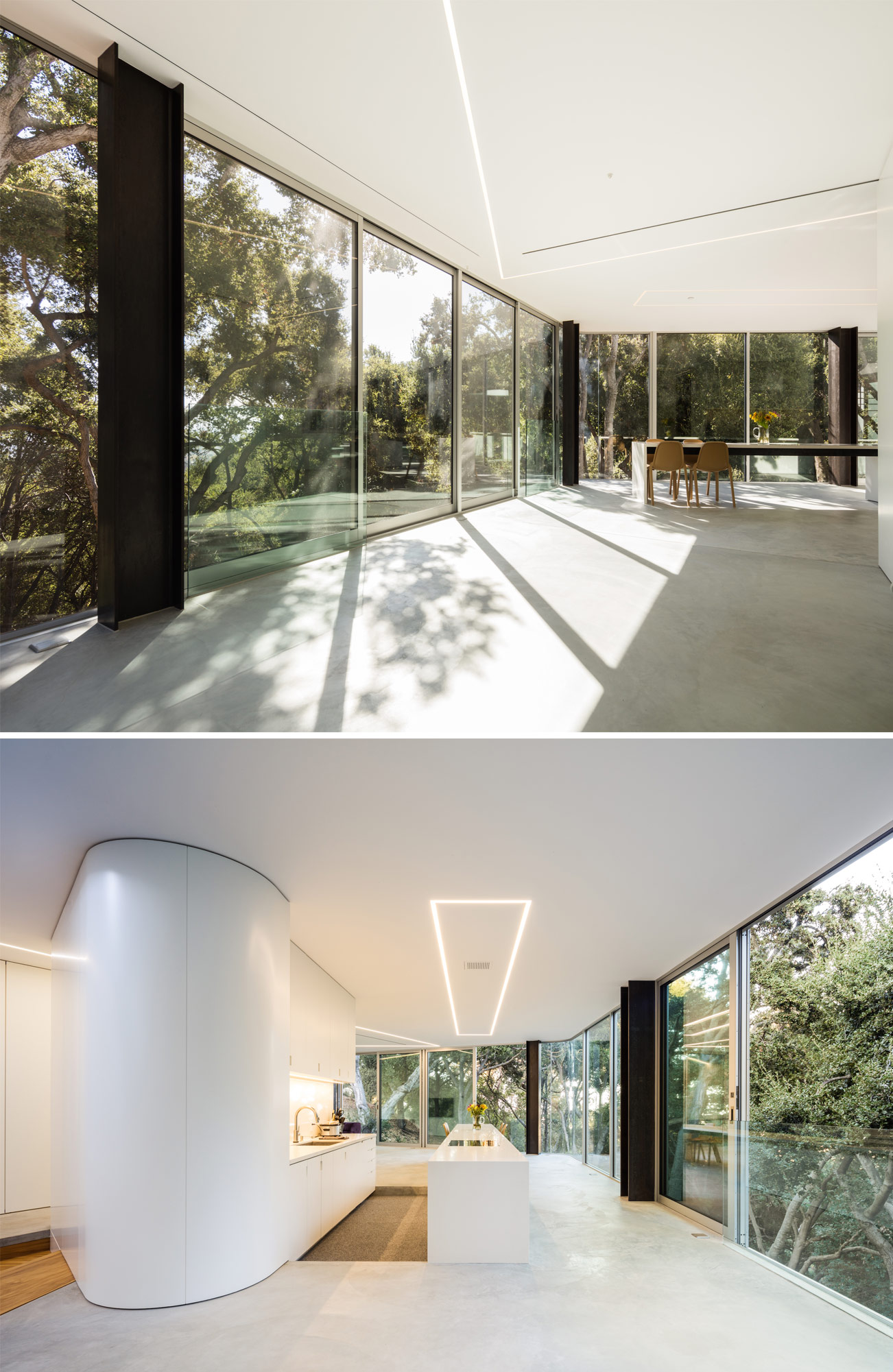 This stunning minimalist home is cantilevered out on concrete trunks, designed to mimic the surrounding trees, over a steeply sloping site. The garage is the roadside entrance, next to a green roof with local wild planting.
A fully-glassed foyer leads down open metal stairs to the show-stopping open plan living space, bathed in light, yet protected from harsh summer sun.
Here, LED lighting in the ceiling joins sunken areas in the floor to delineate what the architects call "zones". A square purple conversation pit forms a seating area, surrounded by floor to ceiling windows, while a panelled sunken study is wood floored and has its work surface on the same level as the concrete floor.
There's a mammoth 22 foot long slab of white quartz serving as kitchen and dining area, underlining the bold simplicity of the architects' vision. The overall result is the perfect tree top home for the new elite of Silicon Valley.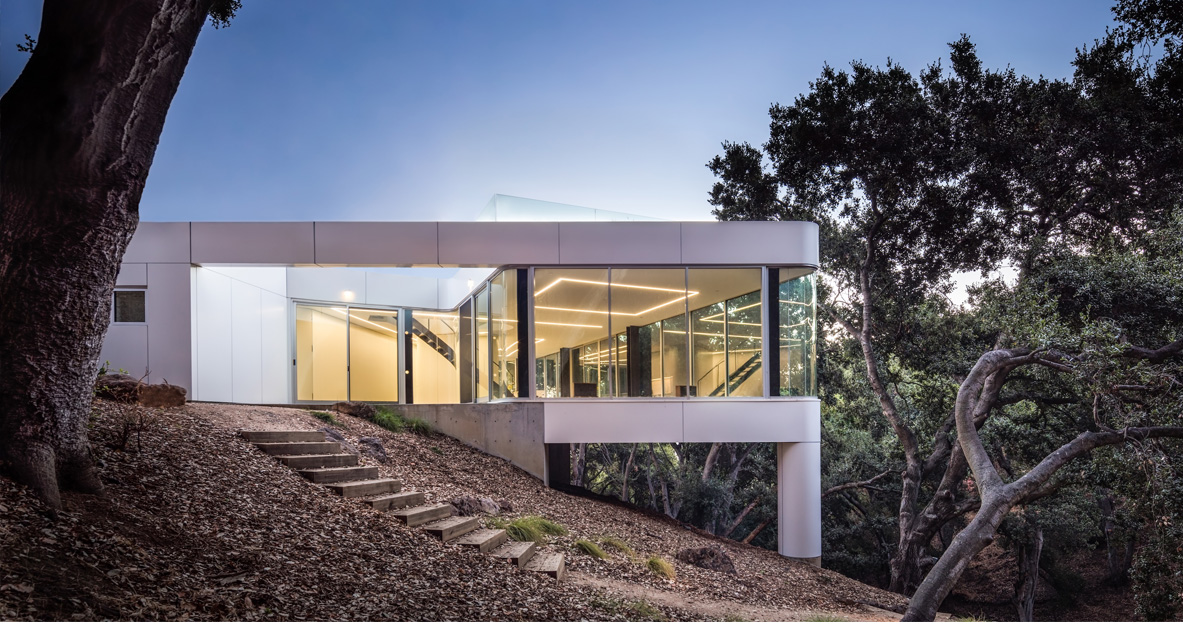 Photography: Darren Bradley