Japan meets Scandinavia in the design of this stunning summer house, with a breathtaking setting on an island in the Stockholm archipelago.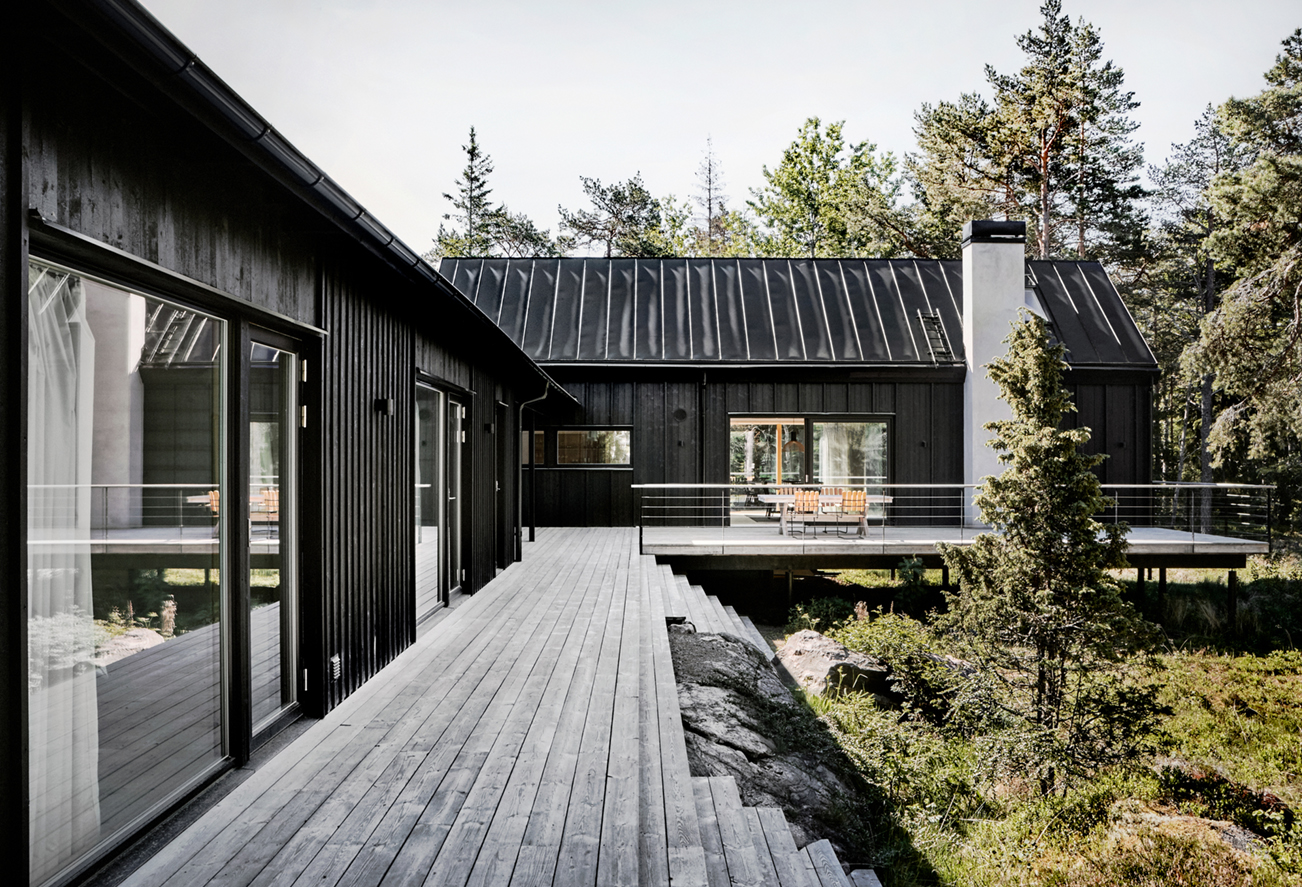 Architects Kod Arkitekter combined the notion of a Scandinavian holiday cottage with Japanese simplicity. The result is a sublime getaway that makes the most of its location, looking through a gap in the forest down to the water.
Dark wood panelling to the exterior and wide weathered wood decks help the residence merge with its surroundings. Simplicity, wood and what the architects call "the relationship with surrounding nature" are the key Japanese influences.
As part of the brief, an existing holiday cottage was retained in the final build. A wide covered patio allows for indoor-outdoor living whatever the conditions of the Swedish summer. Steel posts support one side of the structure as the ground falls away, giving the sense of floating above the site.
White and wood finishes to the interior allow the large windows to showcase the green of the forest all around. Interior double volume ceilings in the large open plan living/dining/kitchen area reflect the sense of space outside.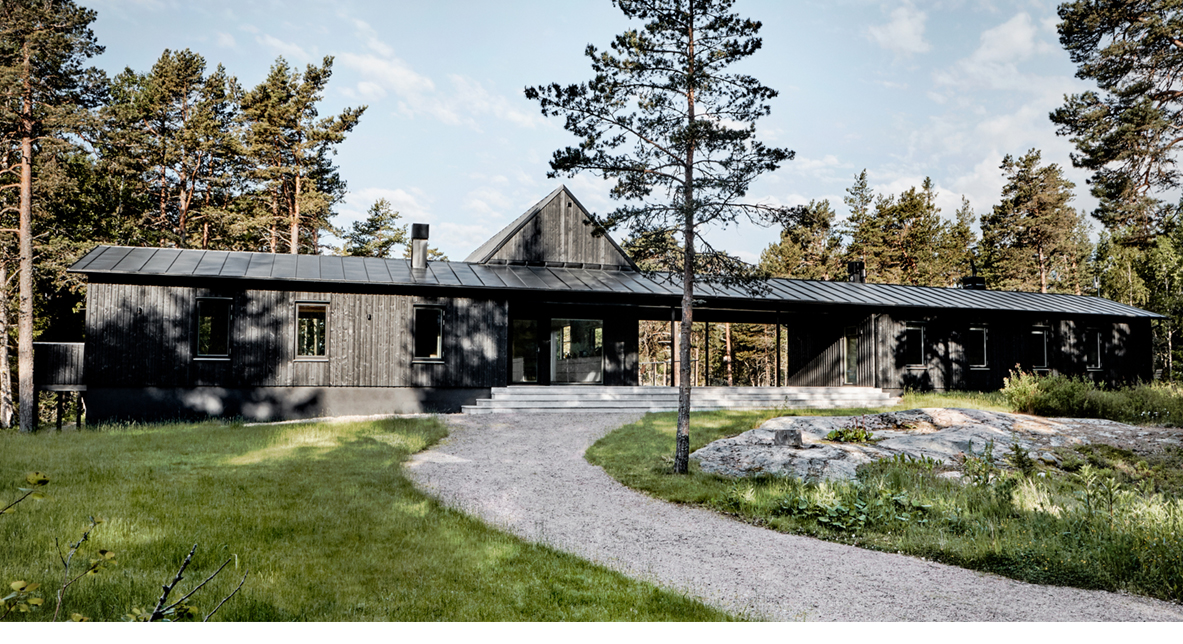 This wonderful Stockholm getaway is a place to recharge the soul.
Images courtesy of Måns Berg.