Sneakers have grown to be more than just a sporting accessory or a comfortable method of travel. After all, it was Christian Louboutin who famously said that a "shoe is not only a design, but it's part of your body language, the way you walk. The way you're going to move is dictated by your shoes." Therefore, it is no understatement when we say picking the right pair of sneakers for summer, and in fact for the year ahead, is one of the most important purchases you are likely to make.
Sneakers, trainers, tennis shoes, plimsolls, or, to some; a form of addiction – call them what you will, but the reality is that every man should own a new pair of sneakers season on season. More specifically, every man should own a summer-appropriate pair. And with summer collections landing online every day at OPUMO, we thought it came as the perfect time to introduce you to some of the finest summer sneakers that we have to offer. Don't worry, we are not solely advocating classic sports sneakers – instead, this summer lends itself to infinite possibilities when it comes to lacing up.
Check out the selection of our three favourite sneakers for summer: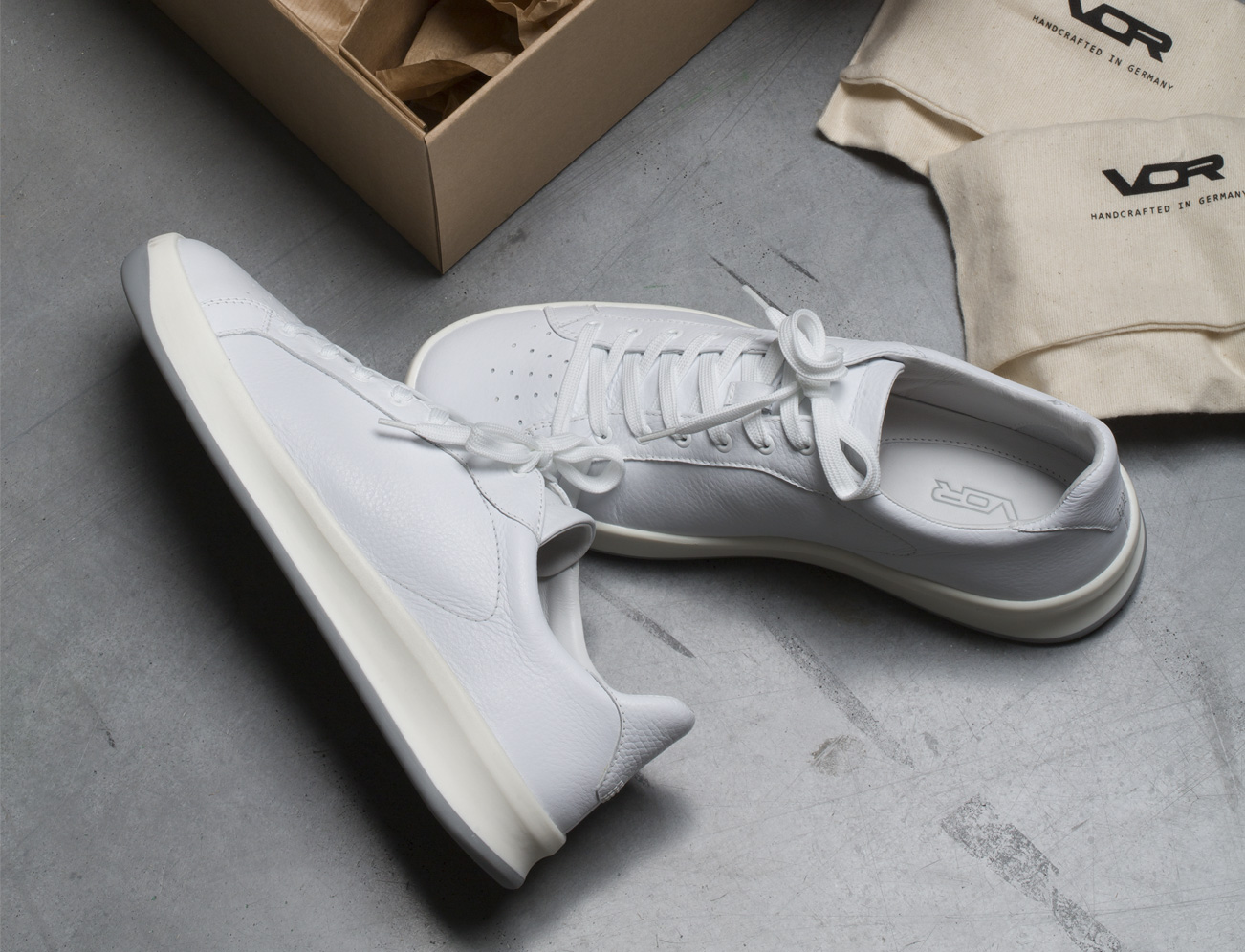 Bold but still sleek, the 3A Vintageweiss Sneakers embody the refined appearance and impactful presentation of Vor while also furthering the brand's reputation as the latest sneaker cult growing out of Germany. The Vintageweiss Sneakers full-grain leather uppers and calfskin linings illustrate Vor's movement into slimmer, more comfortable styles for summer, while two-tone TPU cupsole offers a touch of contrast to the pristine white uppers.
CQP Prussian Blue Tarmac Sneakers
Last week we shone a spotlight on CQP's signature Racquet silhouette as the ultimate summer sneaker – courtesy of its unlined slipper-like uppers – and this week it's the turn of the brand's Tarmac sneaker to lay claim to the ultimate fair-weather footwear crown. Like the Racquet, the CQP Tarmac is designed and Sweden before being handmade in Portugal. But, unlike the low-top Racquet, the Tarmac represents the brand's unique 'Quarter Top' silhouette that blends the elegance of a classic leather sneaker with the comfort of a contemporary sneaker. A classic in the remaking, the Tarmac has been rendered in all manner of materials and colours over the last year; yet, one of our personal highlights this season is this version made from a rich, Prussian Blue suede uppers.
Diemme Light Grey Suede Marostica Low Sneakers
Diemme's most popular silhouette – the Marostica – is a clean, minimal and durable interpretation of a classic sneaker and it evolves season-on-season through the inclusion of new, inventive details and colourways. For this summer, the traditional hiking details in the form of the hardware lace construction remain the focal point of the sneaker, while the gusseted double tongue adds a unique finish to the entire silhouette. Most impressively of all, every Marostica sits atop of a white rubber Serena sole – which are produced by a family-run rubber company in Marche, Italy, and have been since 1952 – so, quality, comfort and support is assured in every step.