Motor manufacturers like nothing more than to create a bit of a stir with their car launches. Once in a while come launches that shake rather than just stir. That's how it is with this remarkable trio, each with links to an established marque. All three are proudly niche products and all the better for that, unusual motor cars aimed at true enthusiasts.
Place your order now and you're more than likely to be the only one in your neighbourhood to have the privilege of driving one. The only difficulty is which of our mavericks to choose. Or perhaps this is your ideal three-car garage?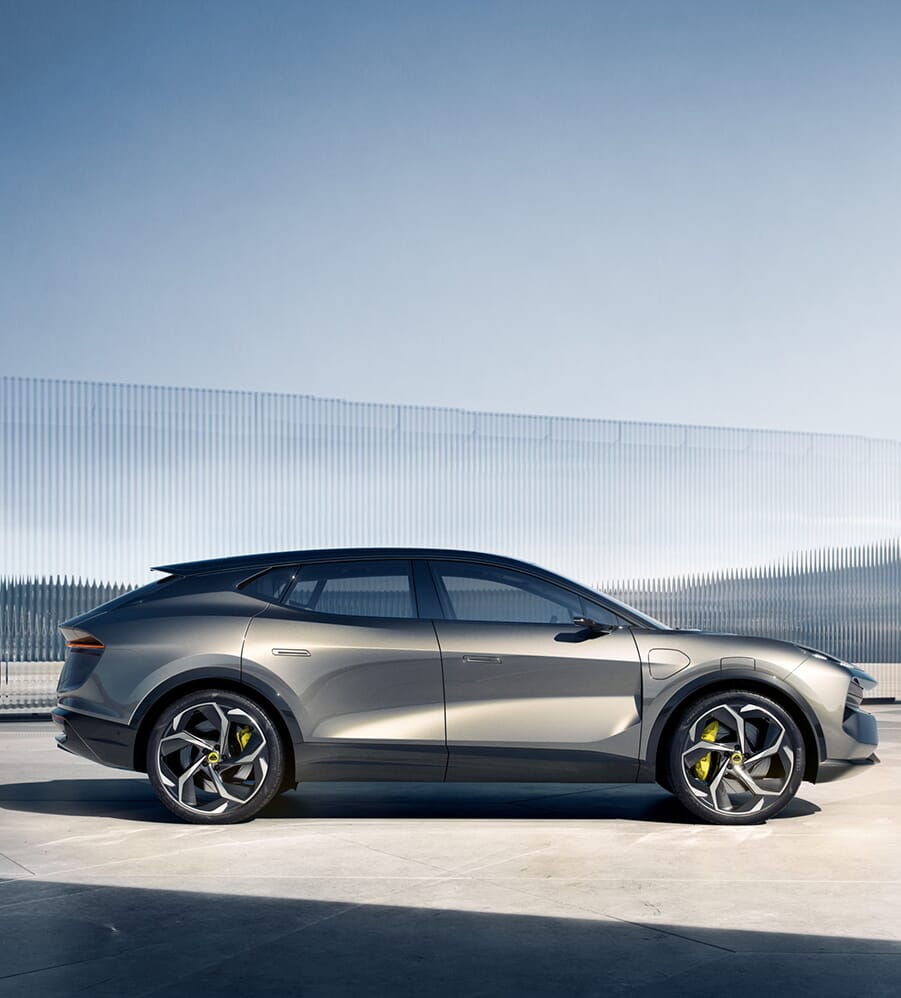 Lotus Eletre
As everyone knows, Norfolk-based Lotus produce low volume sports cars of stellar ability and - usually - less than stellar reliability. Lotus, motoring wags perennially remind you, stands for Lots of Trouble, Usually Serious. No longer, if Chinese owners Geely have their way. Meet the first Lotus SUV, which is simultaneously also this storied marque's first electric vehicle. Lotus enthusiasts are, it's safe to say, divided. 
The Eletre is a svelte high-end four-wheel-drive SUV aimed at buyers who might be considering the just as unexpected Lamborghini Urus, which has no electric option, or Porsche's electric supercar, the Taycan, which is a super-saloon rather than an SUV. Ferrari's upcoming - and equally controversial - Purosangue SUV is hybrid rather than full electric, so Lotus might be thinking they have the battery-only super-SUV market to themselves, for now.
This is very much an SUV with sporting pretensions, as the Eletre needs to be to earn the badge on its nose. Power is a hefty 592 bhp which, matched to sophisticated aerodynamics, allows for a 160 mph+ top speed, with 60 mph coming up in less than three seconds. Traditional Lotus sports cars would struggle to keep up with their new, very much bigger, sibling. Inside, minimalism is the key to a super-luxe interior. To underline that this is very much a Lotus, Formula One ace Jenson Button was on hand at the launch. It's nothing less than a Lotus revolution.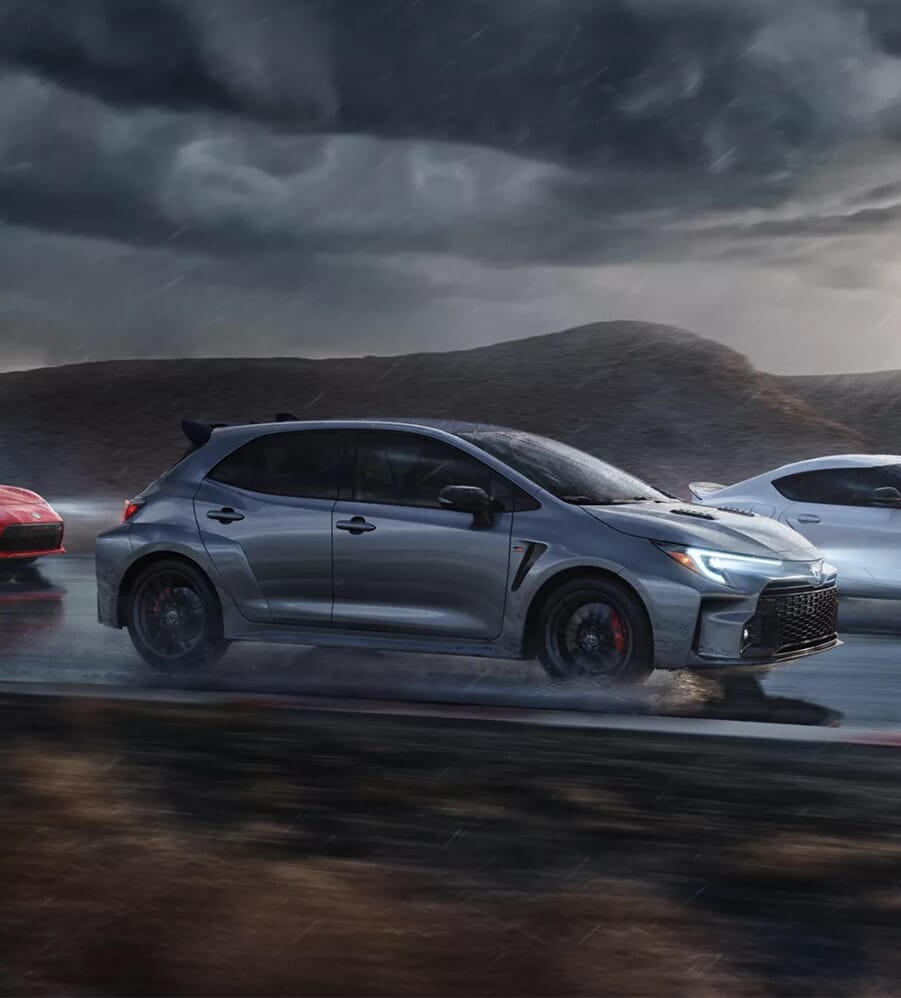 Toyota GR Corolla
The world's biggest car maker is best known for its super-reliable shoppers and pioneering hybrid saloons. Toyota though are also the reigning World Rally champions, with a proud history of victories in all motor sport categories, most notably the Le Mans 24 Hour race. The GR Corolla draws on all of this expertise to produce a package that is so much more than an everyday hot hatch. This Corolla is freshly engineered for performance, however familiar its supermarket car park silhouette.
Lightweight panels are used in construction throughout, while a potent three cylinder 1.6 litre power plant, developed for the remarkable GR Yaris, lurks under the bonnet, retuned courtesy a variety of tweaks to pump out 300 bhp. The GR Corolla is four-wheel-drive, just like Toyota's rally cars, with a six-speed manual gearbox. Keen drivers can select 60/40, 50/50, or 30/70 front-rear torque split.
Bespoke 18-inch sports wheels are a statement of intent, housed under super-wide wheel arches with huge air intakes to keep beast and high performance brakes cool. That prominent wing over the rear window is fully functional rather than just for show on a Sunday drive. Interior is very much sports-themed. The company's top-level commitment to the GR Corolla is proudly displayed on the suede-covered gear knob which carries the signature of enthusiast Toyota president Akio Toyoda. We want one already.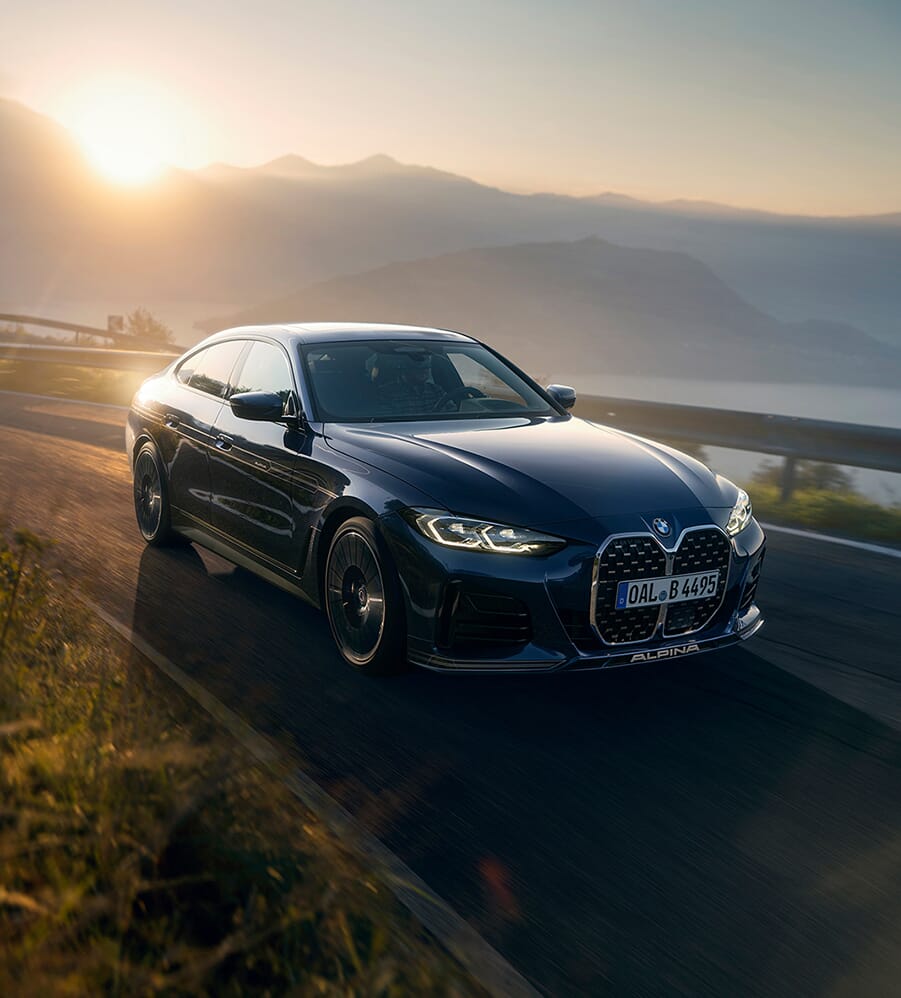 Alpina B4 Gran Coupe
BMW's new so-ugly-it's-beautiful face for its cars hasn't, let's say, met with universal approval. There are those, too, who say the Bavarian company's Gran Coupe concept is awkward-looking. That hasn't stopped everyone's favourite BMW tuner Alpina from working their magical way with it. If you're considering a performance-oriented four-door BMW, we'd advise looking at this sublime Alpina first. This is the not-BMW that you need, now.
Alpina is now fully owned by BMW. It remains as independent as it's always been through 50 years of Alpina engineers having their unique way with BMW's luxury cars. For the B4 Gran Coupe, Alpina have taken the already potent straight-six engine out of the two-door-only BMW M4 and tuned it more than significantly. The result is a luxury four-door coupe/saloon with 495 bhp and a staggering 187 mph top speed. You might want to warn your passengers.
Suspension is bespoke to the Alpina for a smoother ride at super-high speeds on your local autobahn. The B4 Gran Coupe rides on a 20-inch set of Alpina's trademark turbine-style alloys, one of the few exterior details that mark the car out. No Alpina likes to shout its presence, though aficionados will also notice new spoilers and a diffuser, along with a discreet Alpina stripe to the sides. You'll be too busy enjoying the cosseting Lavalina leather interior to be bothered with any of this. An under-the-radar delight. 
---
---
Get your fix of all things automotive at The Garage.
---
---