Snarling fossil-fuelled traditional supercars, watch out. Electric supercars are here and they're setting new records for speed, acceleration - and desirability. Reason: electric power isn't just environmentally friendly, but potent, too. All power is instantly available, so acceleration is beyond the wildest dreams of just about all fossil-fuelled cars. Top speeds are set to tumble too, with the new generation of silent supercars adding superlight aerodynamics to superfast battery power. Stand by, then, for our list of 10 best electric supercars, some from the major marques, some from so-far unfamiliar names, all prices not quite at bargain levels. Supercar silence, it turns out, is golden.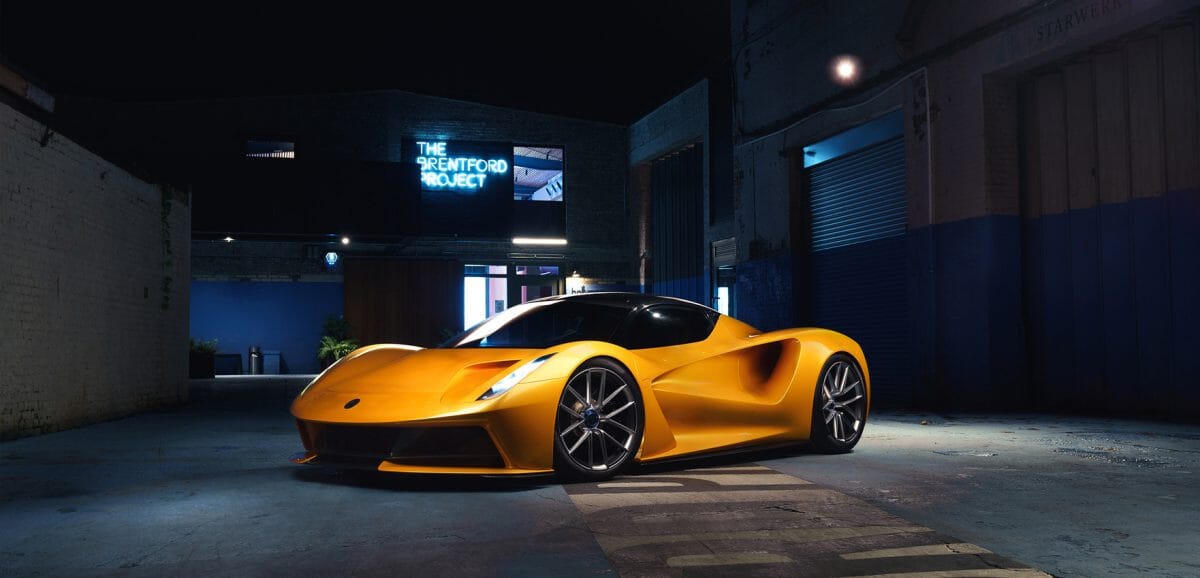 Top 10 electric supercars in 2023
Lotus Evija
The quickest Lotus ever is also the quietest, not to mention - at a staggering £2m - the most expensive. That hasn't stopped the orders coming in for a genuinely pioneering piece of engineering, this at least very much in the Lotus tradition Four electric motors give the Evija driver 2,000 bhp to play with, or about twice that of a Bugatti Veyron. Aerodynamics make much use of air passing through huge ducts in the Evija's dramatic bodywork. Interior is both minimalist and futuristic. A British masterwork.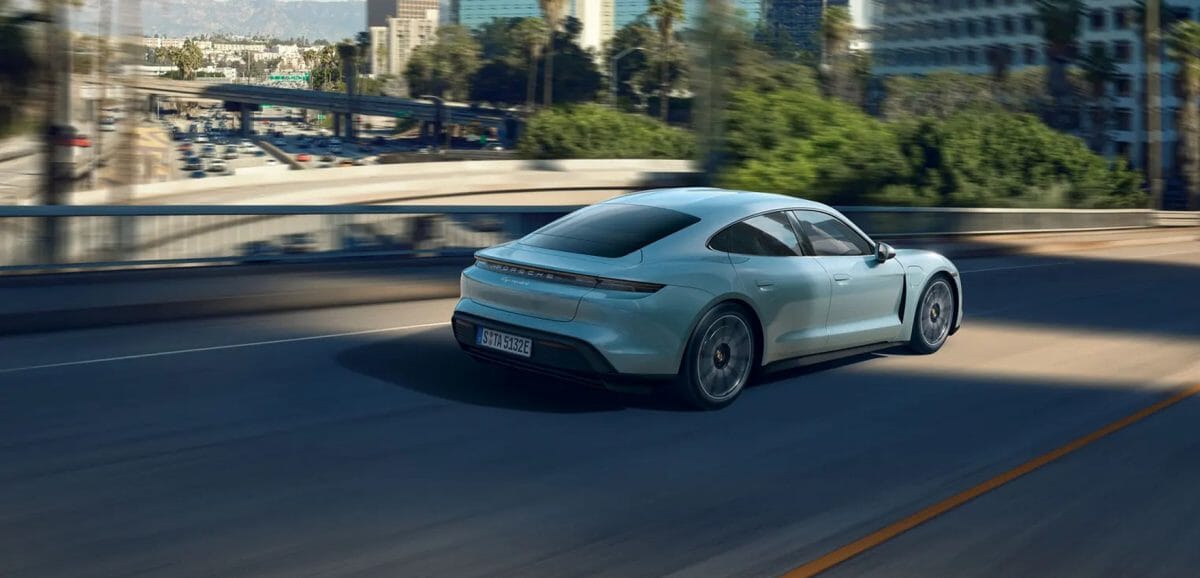 Porsche Taycan S
A large four-door saloon that's also a supercar? Step forward Porsche's Taycan S, a luxury continent-crusher with genuinely startling performance figures: 2.8 seconds to 60 mph is quoted with a 162 mph top speed. Power comes from two electric motors, and is directed to all four wheels for the ultimate in all-weather handling. Interior refinements are exactly as beautifully honed as you'd expect from Porsche. A supercar for our times, without compromise.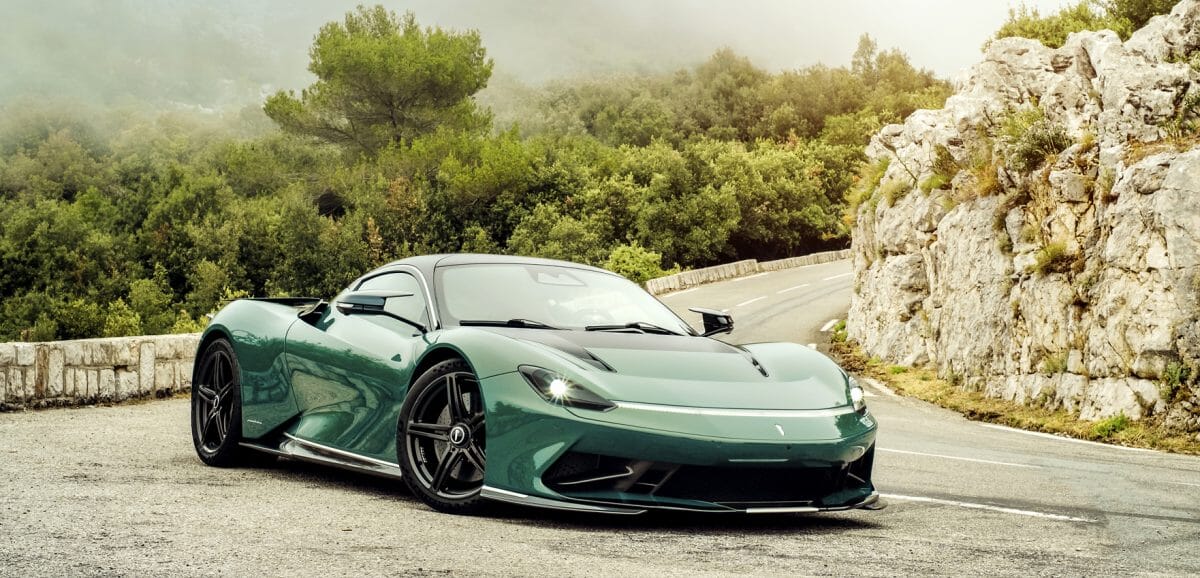 Pininfarina Battista
After coming up with designs for more than 100 Ferraris, Pininfarina finally attach their storied name to a supercar of their own. The carbon fibre Battista is not only sensationally beautiful, but brutally fast, propelled by a quartet of electric motors producing 1,900 bhp. On Pininfarina's own figures, the Battista, named after company founder Battista Farina, will reach 186 mph in 12 seconds, or about the time it takes to sip and savour your morning espresso. If you have a million and a half to spare, it'll be well spent here.
Rimac Nevera
The first of these Croatian beasts has recently been delivered to 2016 Formula One world champion Nico Rosberg, with another 149 Neveras planned and an asking price that's knocking on £2-m. Rimac is one of the unexpectedly big names in the electric revolution, doing research work and providing the basics for a number of large manufacturers, Porsche and Hyundai among them. The Nevera is Rimac's second bespoke supercar, with four electric motors providing 1,914 bhp and an estimated 258 mph top speed. Perfect for any retired F1 driver.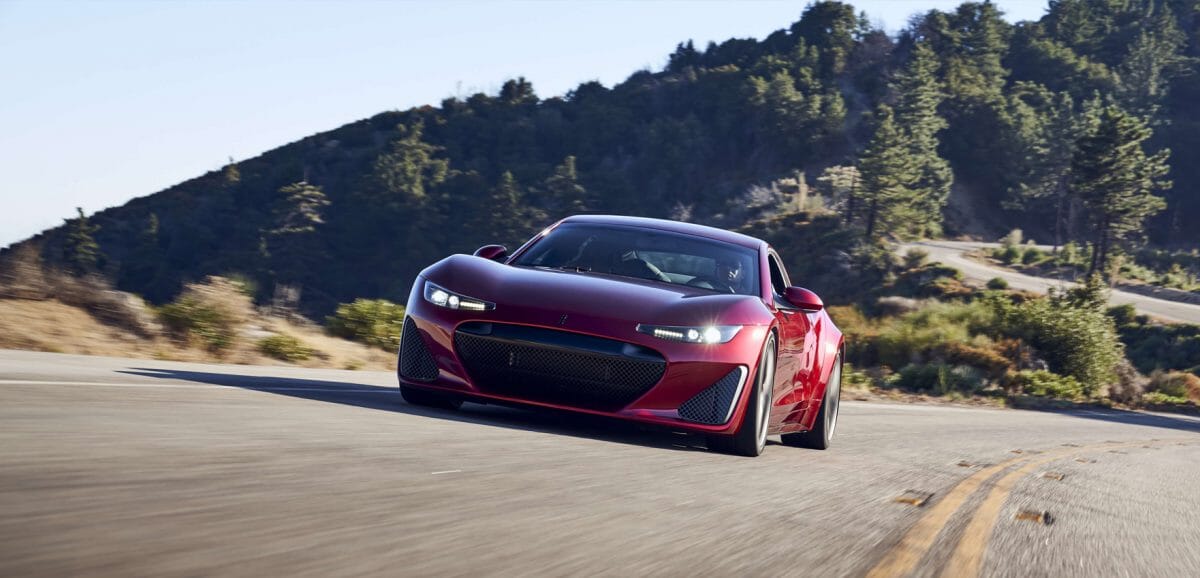 Drako GTE
An unlikely Porsche Taycan-chaser from US start-up Drako, boasting svelte good looks and ample room for speed-loving passengers, with a potent electric motor to each wheel offering the driver, according to Drako, "unprecedented immediacy and control" and a top speed of 206 mph. To our eyes there's more than a touch of Ferrari to this American supercar, too, about its crouching pose, which is surely no bad thing. Just 25 will be built at a price of more than £1-m. For the particularly brave, a track edition is available.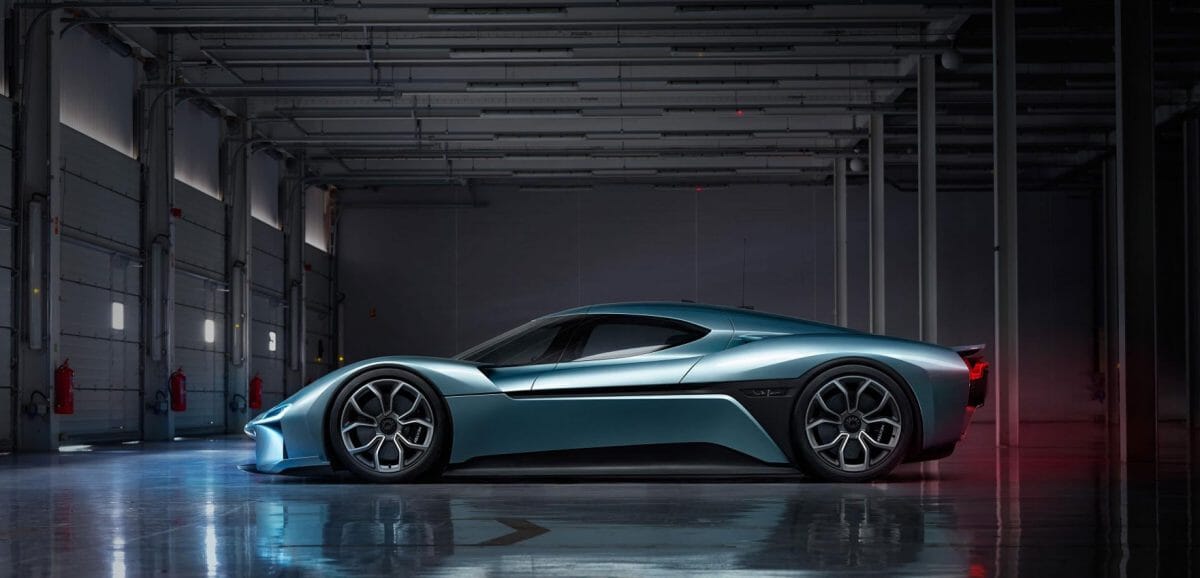 Nio EP9
From Chinese multinational Nio, whose range mostly comprises sensible SUVs and crossovers, comes the mildly deranged EP9. Tested around the Circuit of Americas in Texas, better known for its Formula One races, the EP9 set a new track record time. Looks are those of a world endurance car racer rather than a road-based machine. Six are said to have been sold so far to Nio investors with real-world buyers now being invited to place their orders: expect to pay £2.5-m with the small additional drawback that the EP9 is not road legal. The ultimate track car? We'd say so.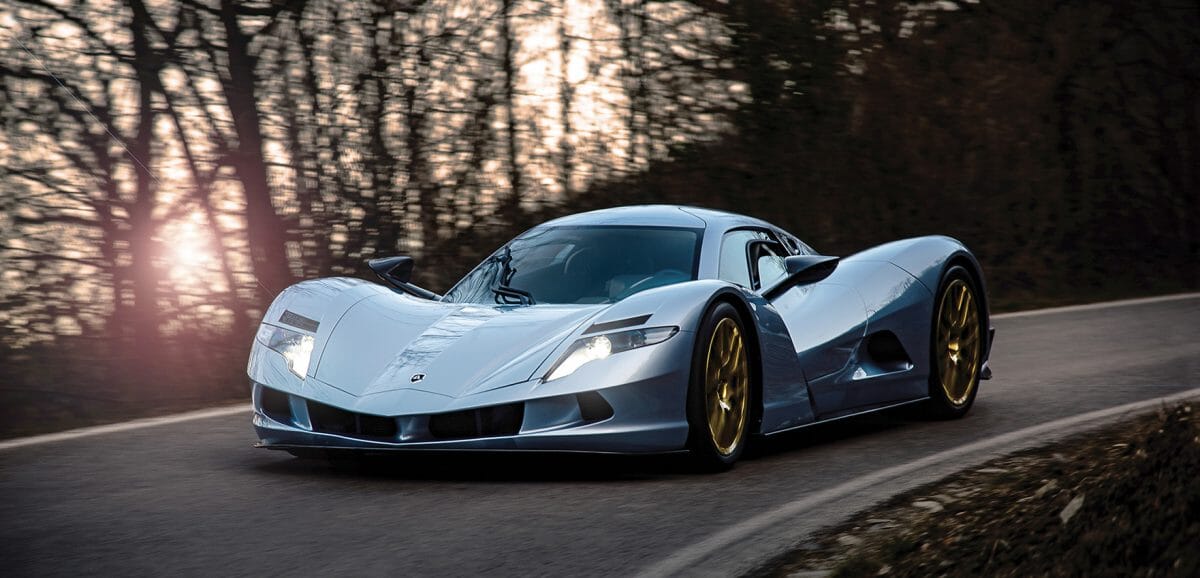 Aspark Owl
The first all-Japanese electric supercar aims to be the fastest accelerating, too, with 186 mph coming up in 10.6 seconds. Also: just look at it. Carbon fibre bodywork is wrapped around a carbon fibre monocoque with two electric motors providing power to all four wheels. They're not planning to make many - just 50 - and pricing will almost certainly include the word "million", but, as a Japanese non fossil fuel pioneer it certainly has the edge over your neighbour's Toyota Prius.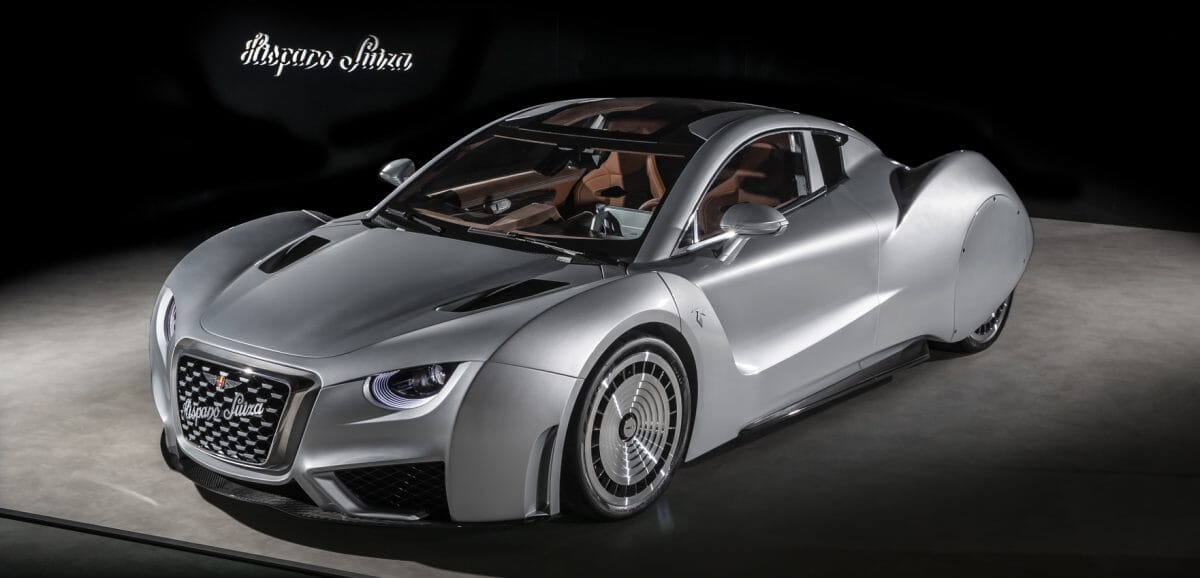 Hispano Suiza Carmen
First of these was delivered to a client in Miami, where its radical art deco looks will combine well with South Beach's famous 1930s architecture. Hispano Suiza's roots date back to 1909, but beneath that flamboyant coachwork, the Carmen could not be more of the future. Hispano Suiza describe their approach as "hyperlux" with hand-hewn craftsmanship to the luxurious interior mated to an all-electric power train that allows for 1,100 bhp in "Sport" mode, best not used on the supermarket run.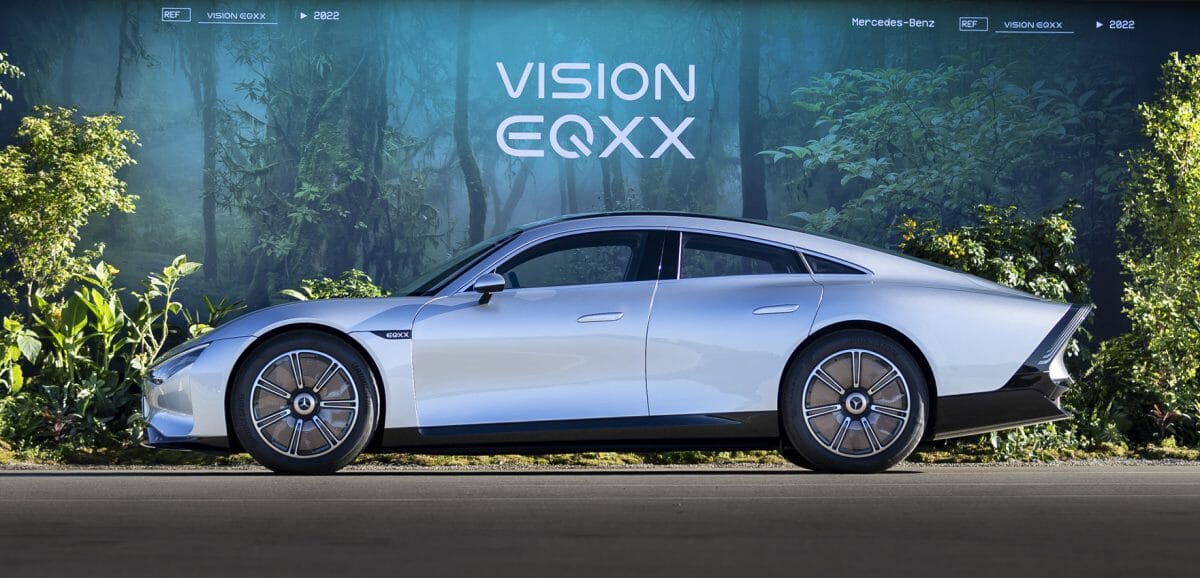 Mercedes Vision EQXX
There's only one of these electric supercars - at the moment. Mercedes engineers are very proud of the four-door Vision, showing it off to an appreciative crowd at the Goodwood Festival of Speed, before its designated driver drove it at speed up Goodwood's famous hill. The company describes this remarkable machine - with bodywork designed as one long aerodynamic wing - as a road-legal research prototype, with company chair Ola Källenius saying the car, "underlines where our entire company is headed". Expect to see something like it in your Mercedes showroom in the not too distant future.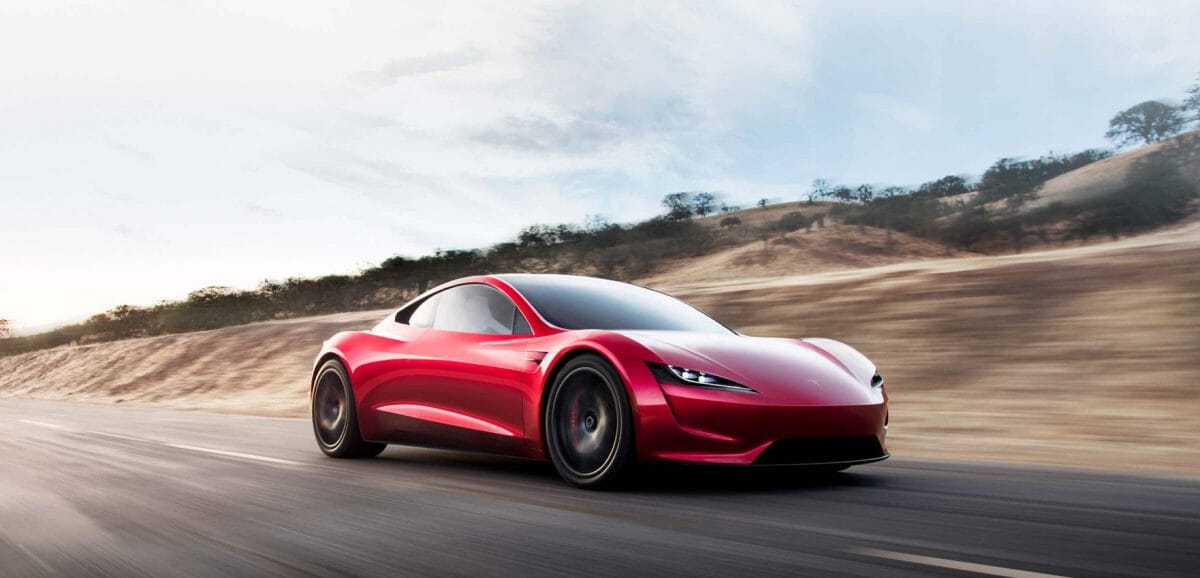 Tesla Roadster
If Elon Musk has his way - and doesn't he always? - this will be the next headline-grabbing Tesla. The company modestly describes its upcoming range-topper as "the quickest car in the world" with a projected top speed of more than 250 mph and a barely believable 0 - 60 mph of 1.9 seconds. Official photographs show a coupe style model, with seating promised for four and a removable glass roof. First promised five years ago, deposits now being taken. If it all seems a little unlikely, then isn't that the story of just about every Tesla - and Elon Musk - project to date?
Get your fix of all things automotive at The Garage.
---
---