If you're looking for an electric SUV or 4x4, there's suddenly a confusion of choice. Tesla once had the electric car market to itself, but now Elon Musk's creations have real competition from the established brands, especially when it comes to SUVs. Since these versatile vehicles are increasingly the choice of everyone from large families to average plutocrats, it's an important market. We've sorted through the latest available — and soon-to-be-available — to come up with our choice of the best electric SUVs to buy now. Sit back in sumptuous luxury and enjoy the silence.
Best electric 4x4s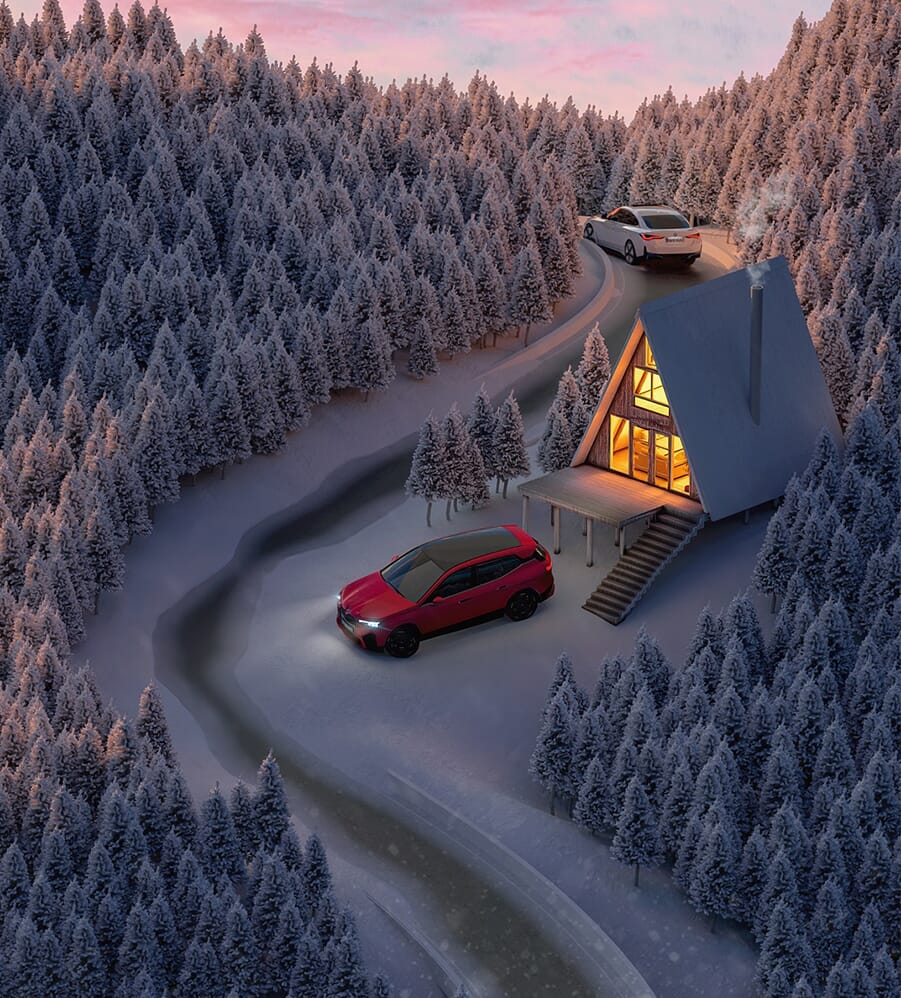 Take a long look — if you can — at that front grille. Yes, it is exactly how BMW wanted it to be. Striking doesn't begin to describe this frontal aspect, and that's precisely what BMW desire. This is an electric SUV for people who want others to know they're driving no ordinary car. And, to be clear, the iX is no ordinary car. From that distinctive exterior to the highly original interior, the iX is a bold view of the electric future. You may have to get used to a hexagonal steering wheel and imaginative use of materials — from luxuriously quilted leather seats to the crystal used for the German manufacturer's well-established i-Drive control system — but you won't regret it. External panels feature some carbon fibre reinforced plastic elements for lightness and the door handles are recessed, opening on a command from your phone. There is very little here that's familiar and conventional, an expression of BMW's view that electric cars should make a real statement. Range is an impressive 380 miles, too. Not one for the shrinking violets.
---
---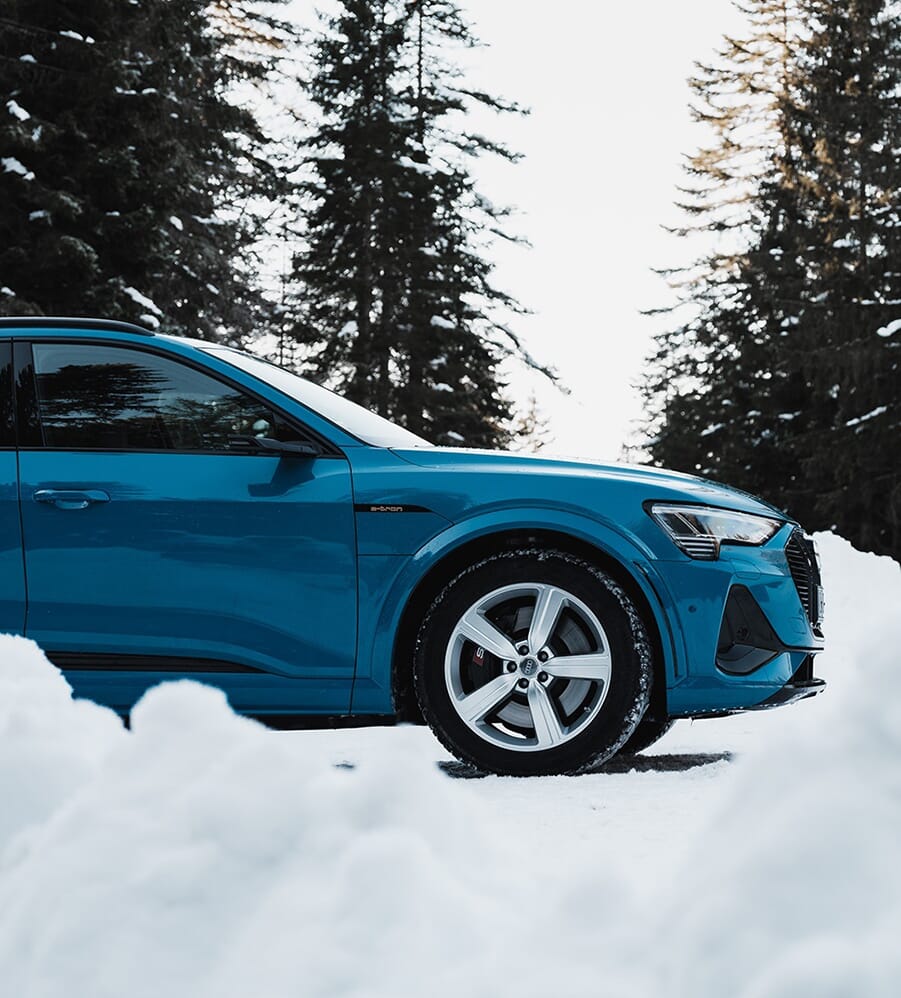 As you'd expect from a company that majors on under-the-skin technology, the e-Tron fairly bristles with the latest tech, but you'd never know from just looking at it. Expect the well established Audi levels of efficient technocratic luxury along with surprising pace. The e-Tron weighs in at two and a half tons thanks to its battery pack, yet still reaches 60 mph in less than six seconds thanks to the instant torque that's the defining quality of electric power. There's an admirably sporty feel when needed, while in town the e-Tron aims to be an unobtrusive, even stealthy, presence. There's little either externally or within to suggest that this is anything other than yet another up-market Audi SUV and we suspect that's exactly what Audi buyers want. Claimed range is an acceptable 248 miles and - in one of those small touches that make Audi owners like their cars so much — there are charging ports to each of the front wings, making recharging stops a doddle. If you like Audis, you will love the e-Tron.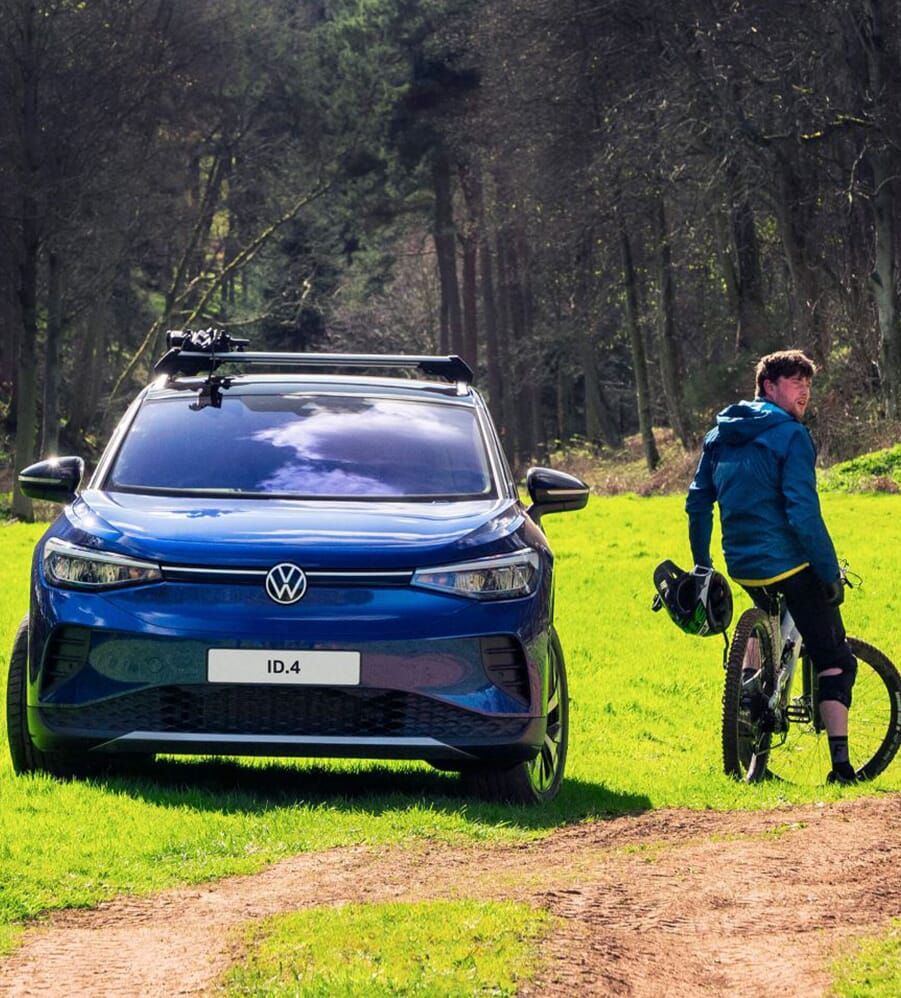 The second all-electric VW is a swoopy SUV that develops the unassuming design of its first, the highly successful ID.4 hatchback. VW's design is sharp and distinctive without being at all outrageous and attention-seeking. Its admirers suggest the ID.4 has exactly the qualities that have made Wolfsburg's products such world-beating successes over the years. After the scandal of dieselgate, where emissions were doctored, VW is reinventing itself as a market-leader in electric cars. The company was far from first out of the starting blocks, but the advantage of that is an electric platform that takes advantage of the latest battery technology, which, when added to VW's reliably excellent and robust interior design, makes for a compelling proposition. There's ample space inside — more, given the lack of intrusive transmission tunnel, than the company's similar-sized conventionally-fuelled Tiguan and T-Roc models — and a 320 mile range. The ideal family option.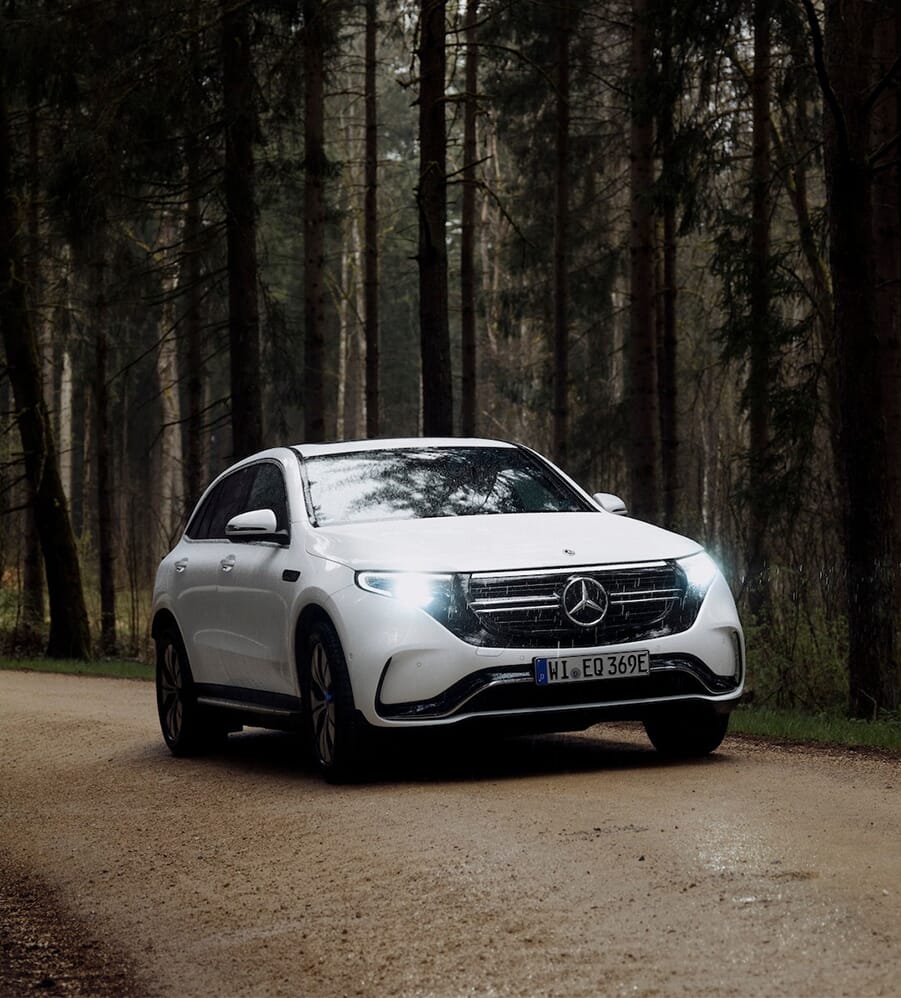 Lewis Hamilton's company car doesn't set out to frighten the metaphorical horses, even if its sheer pace will instantly out-accelerate even the fastest of actual racehorses. Conservatism is engineered in, both in the look of this first model in Mercedes's electric-only EQ range and in the reassuring and familiar level of luxury inside, featuring the class-leading electronics, materials and all-round solidity that the three-pointed star is renowned for. Power from the twin electric motors is to all four wheels and there's a claimed range of 259 miles. The idea is that Mercedes-Benz's existing customer base will easily make the transition from petrol or diesel to an EQC, barely noticing the design difference. The up-market choice for those who want an electric SUV, but don't want to shout about it.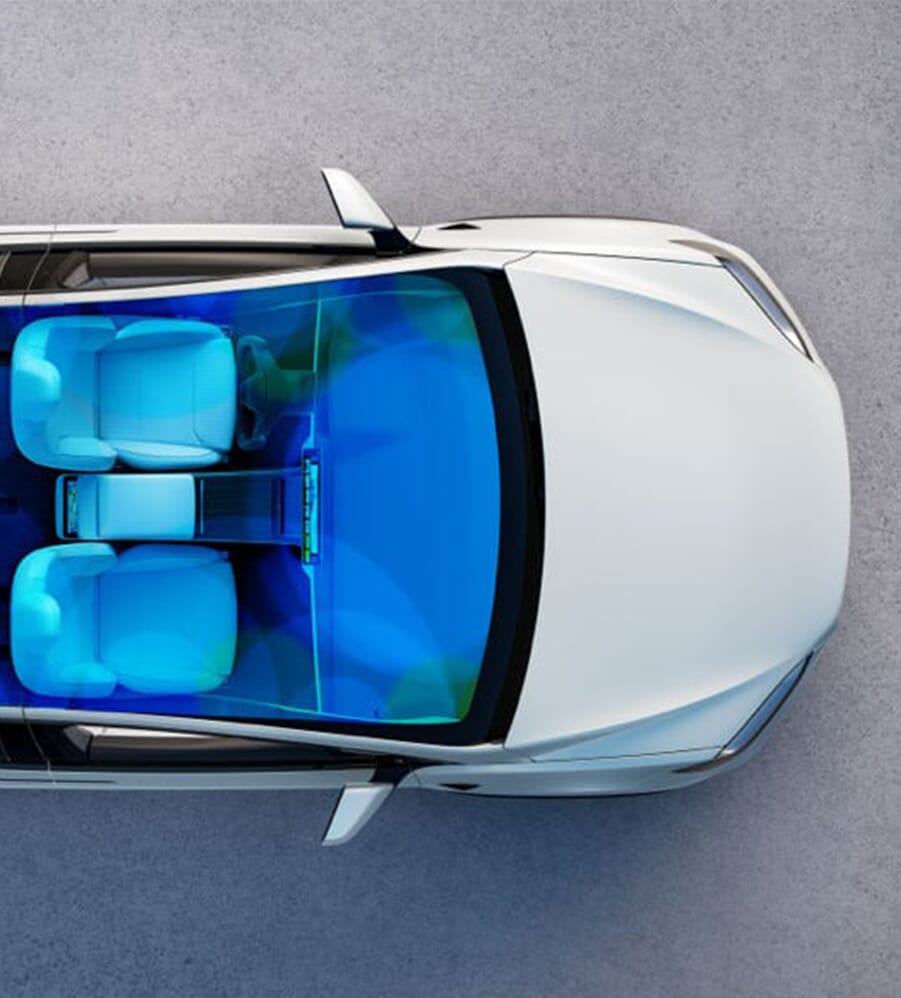 If you're after gull-wing doors on your electric SUV, then this is your car. Ever the innovator, Elon Musk has ensured his designers have added what Tesla calls "Falcon Wing" rear doors to this, its largest vehicle yet. Ostensibly, those eye-catching doors are there to make it easier to get in and out of the Model X, but they're also something of a show-stopper for early adopters keen on the latest from this game-changing company. Range is a commendable 300+ miles and — despite a kerb weight of more than two tons — acceleration is blistering, with the most powerful Model X able, says Tesla, of reaching 60 mph in less than three seconds. That is supercar quick and for a seven seater, pretty much unbeatable. The admirable pioneer in this market, but expensive weighed against the heritage luxury badges that are now its competitors.
Add all-electric power to sharp Scandinavian minimalist design and the result is the Volvo XC40 Recharge. The XC40 range has won fans — and buyers — with its no-nonsense external design and the quietly stylish luxury within the cabin. The electric version takes on those enviable attributes and adds the smooth instant power delivery that comes with battery power. Range is some 200 miles - just enough - and 60 mph is reached in less than five seconds, which would be impressive in a sports car, let alone a hefty SUV. Best of all, say those who've experienced it, the XC40 shrugs off the extra weight from its batteries to deliver a driving experience that's close to that of its internal combustion engined cousins. A solid, Swedish labrador of an electric SUV.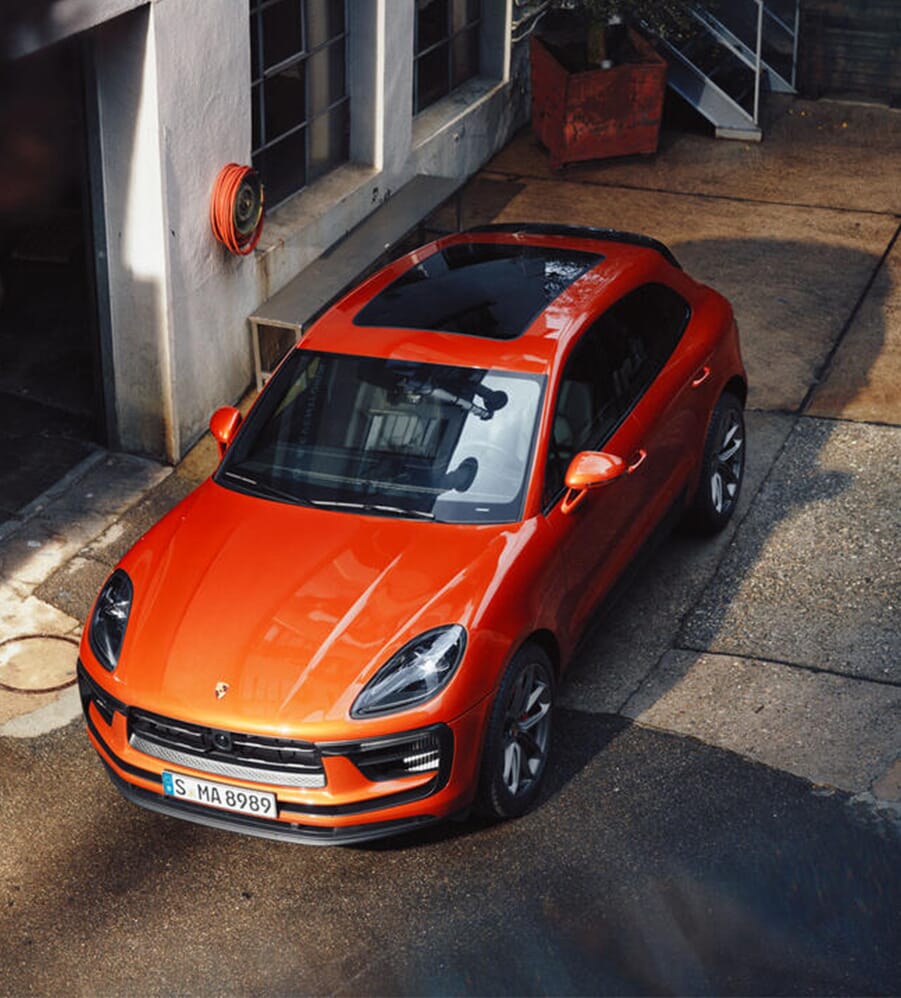 You'll have to wait a while for this one, but early signs are it'll be worth it. Porsche's Taycan has been an unqualified success, both among motoring journalists and - relative for a car of its size and cost - in booming sales. Now that electric expertise is to be extended to the smaller of Stuttgart's SUVs, the nimble Macan, already a heavy seller. With fossil-fuel versions due to be phased out in 2024, the electric Macan will be the first to use a new electric platform developed with Audi, designed specifically for higher riding vehicles than low-slung electric supercars like the Taycan. Expect Porsche quality with blistering performance and a surprising amount of space. Available mid-2023.
Discover 5 electric cars for every budget.
Get your fix of all things automotive at The Garage.
---
---