Uniforms for the Dedicated Black Tencel Linen Tee
T-Shirts come in all shapes and sizes, but this Black Tencel Linen T-Shirt from Uniforms for the Dedicated is the only way to bolster your wardrobe basics ahead of a summer holiday. The Chronic T-Shirt features a super soft and airy Tencel linen fabric and it fits effortlessly between the realms of regular and slim, to offer a little bit more comfort than your average tee.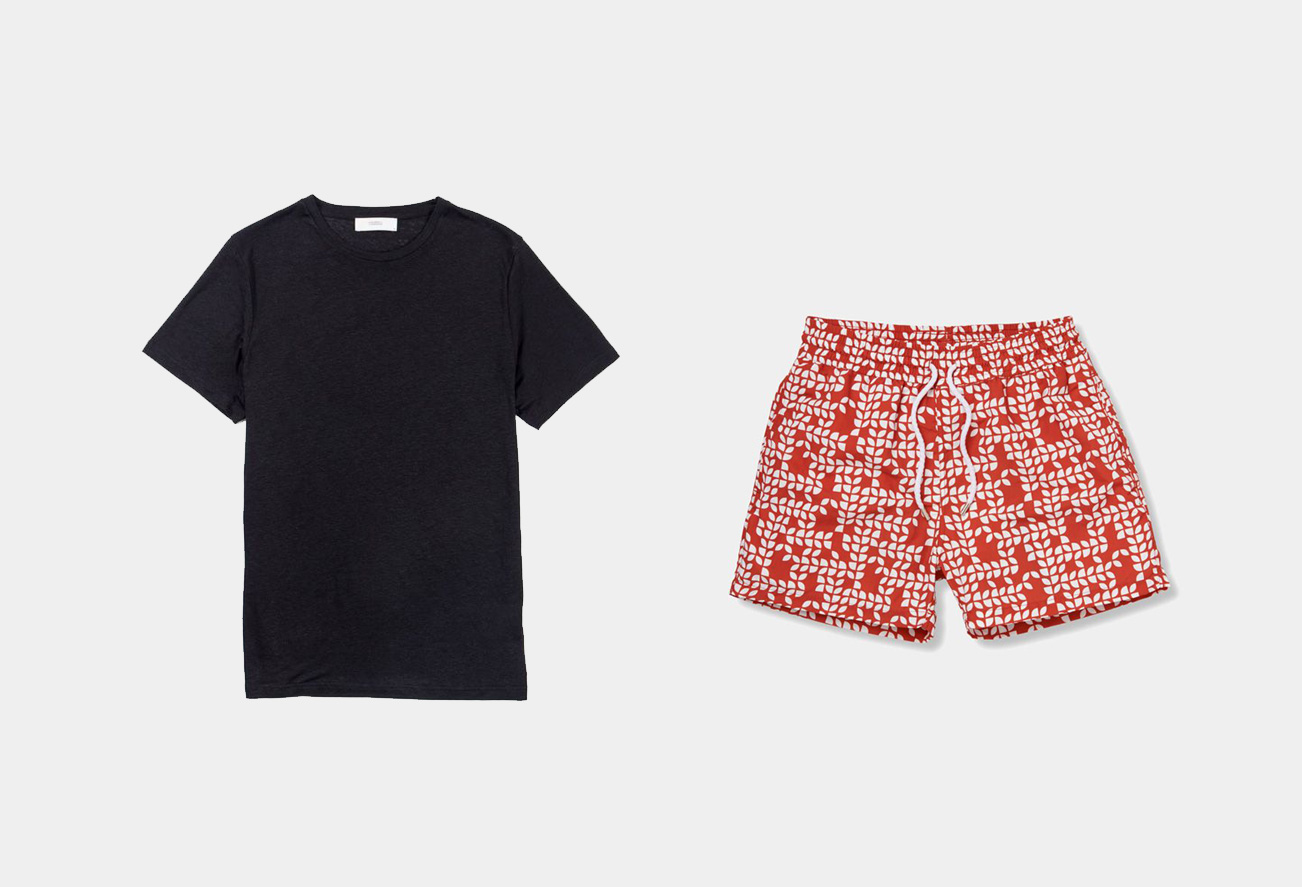 Frescobol Carioca Red Freijo Sports Swim Shorts
When planning for any summer getaway, swim shorts are the first item we all often invest in – as they're often the one item we wear the most. But the key to choosing the perfect pair of swim shorts is to go for a trim, more tailored cut that sits on the mid-thigh – that way the shorts will look just as smart on dry land as they will when taking a trip into the water. Frescobol Carioca takes a simple yet uncompromising approach towards fit and fabric, which is why their impeccably crafted swim shorts offer a comfortable, slim-profile that's as suited to the sea as it is to the bar. Especially when they're finished in a vibrant Red Freijo print – inspired by the tropical Brazilian tree which can be found throughout the country's forests – like this week's favourites.
TID No.3 White / Black Silicone Watch
Last week TID debuted the all-new No.3 watch, so it comes as no surprise that its stand-out White / Black model has made its way into this week's top 5. Designed in collaboration with design studio, Form Us With Love, the all-new No.3 model shares the instantly recognisable case design as its predecessor, the No.1, but the new edition tells a new material story with a watchcase made entirely of non-polluted TR90 polycarbonate. As well as being incredibly durable, flexible and lightweight, the No.3 watch is also playful and refined courtesy of its slim 38mm case that comes in a discreet clear finish.
Miansai Noir Fish Hook Cuff Bracelet
Inspired by adventure and childhood memories of the beaches of New England, Michael Saiger founded accessories brand Miansai on the principles of exploration, discovery and the beauty of elevated design. Today, every accessory that the brand produces is conceived in their Miami-based studio, and draws inspiration from the region's nautical heritage to convey an unmistakable, nautical style. This simplistic Noir Fish Hook Cuff is a case in point, and is versatile enough for all but the most formal occasions with its slim, sleek profile and premium matte finish.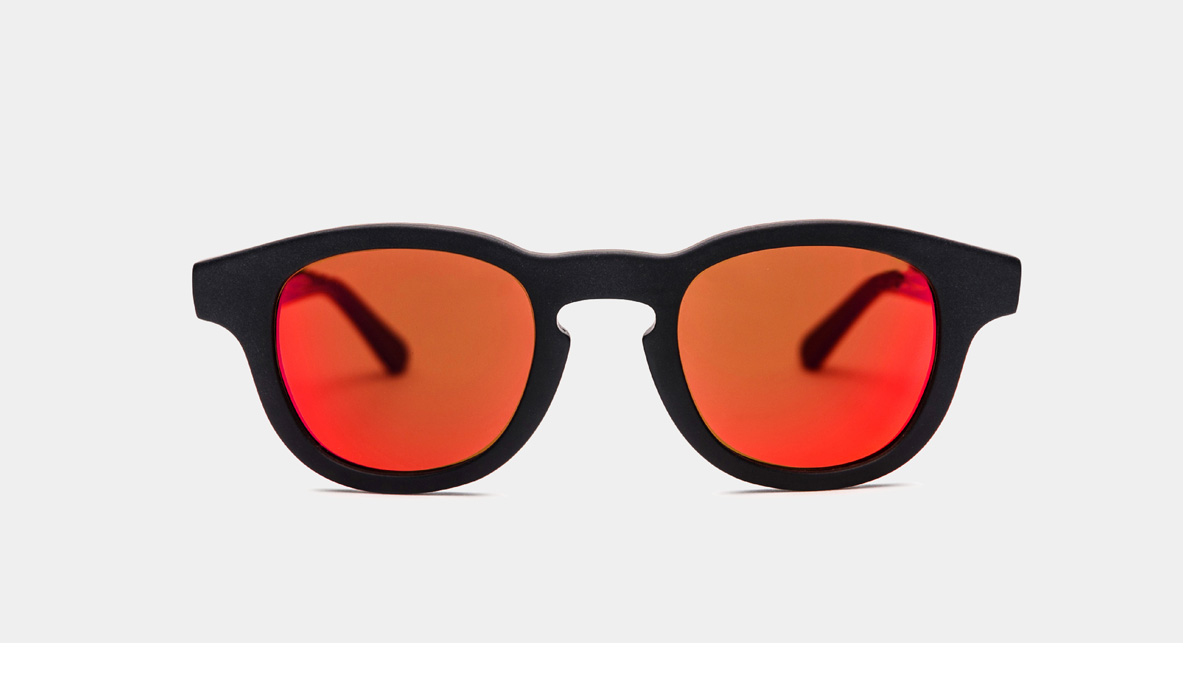 Quattrocento Black Twice Ventura Sunglasses
Quattrocento, which translates from 400 in Italian, is named in reference to the 14th century – 'a glorious period of Italian renaissance when the guilds were celebrities and painters were superheroes.' Accordingly, Quattrocento takes its roots from Italian craftsmanship to spearhead a new wave of 'traditional artisanship'. And today, the brand produces some of the finest modern sunglasses, such as these striking Black Twice Ventura frames, that are all hand-carved and polished by the most expert and creative minds in the country.