Every week we search through a number of new releases to bring you a bite-sized selection of the latest and greatest in menswear, sneakers, lifestyle, art and audio – and here's the latest. Enjoy.
Percival Black Mystic Cat Embroidered T-Shirt
There's been a nostalgic move towards embroidery in menswear for the last couple of years – with thanks, by and large to Gucci - but as part of the larger embroidered movement, there is also a number of new brands who are adding a little personality and masculinity to embellishment. Though much of the embroidery on offer right now is colourful and of the floral variety, there is a subtler way to approach it. Which is where this Black Mystic Cat T-Shirt from Percival comes in. Opting for a piece such as this simple tee, which features a Mystic Cat embroidery design, is an easy way to wear the ongoing trend with a lot less fuss. Plus, its monochromatic palette will go with near enough anything – from denim jackets, overshirts and bombers.
Miansai Silver Rope Casing Bracelet – Black Leather
Inspired by adventure and childhood memories of the beaches of New England, Michael Saiger founded Miansai on the principles of exploration, discovery and the beauty of elevated design. Today, every accessory that the brand produces are conceived in their Miami-based studio and draws inspiration from the region's nautical heritage to convey an unmistakable and understated aesthetic. This simplistic Silver Rope Casing Bracelet is a case in point and is versatile enough for all but the most formal occasions with its slim, sleek profile and premium matte finish.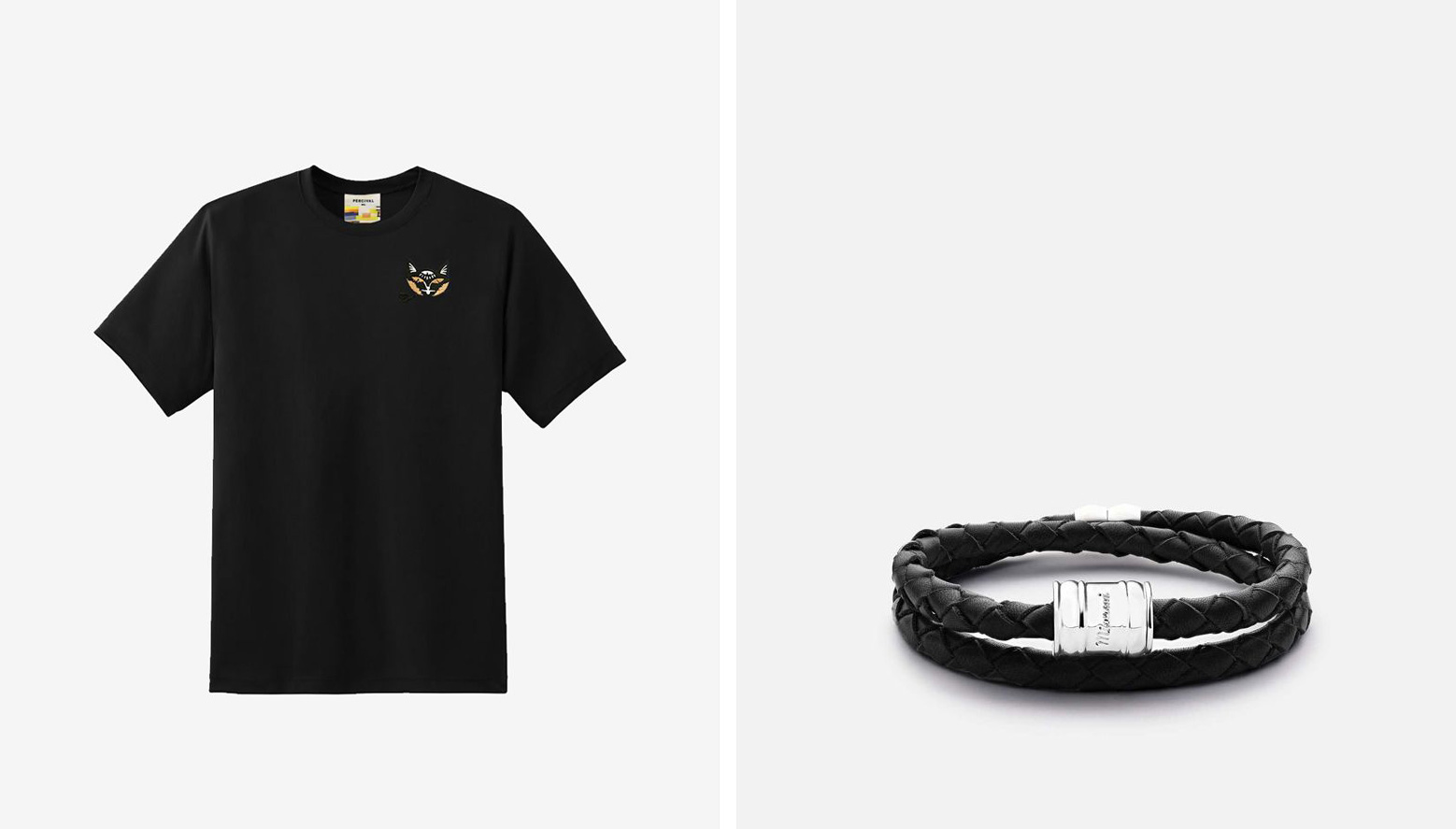 Timothy Everest Khaki Utility Blazer
The blazer might be one of the most flattering and formal pieces in your wardrobe, but they're not always the easiest item to get right or feel comfortable in. However, Timothy Everest has set out to a find a solution to the problem with its latest range of soft, unstructured and decidedly slouchy examples of men's blazers that not only deliver on the smart-casual dress code, but they can also be worn under a jacket or coat deeper into winter. Our favourite, the Khaki Utility Blazer, offers up the perfect balance between both classic and casual as the traditional three patch pockets and button cuffs are reinforced with workwear details in the form of the oversized patch pockets and elbow stitching.
Edwin Natural 55 Chino Trousers
Chinos always seem to be a divisive choice of trouser, but thanks to Edwin – one of the premium names in Japanese denim and workwear – there are now fewer arguments to be had about the chino, and when it is the best time to wear them. These Natural 55 Chino Trousers are based on the shape of Edwin's most popular 5-pocket style, the ED-55, which means they offer a relaxed tapered fit and a mid-rise. The unique shape provides the perfect balance between timeless design and a light, contemporary colour palette which make the chinos the perfect fall-back to a pair of jeans or trousers when you're in the hunt for a little-added comfort.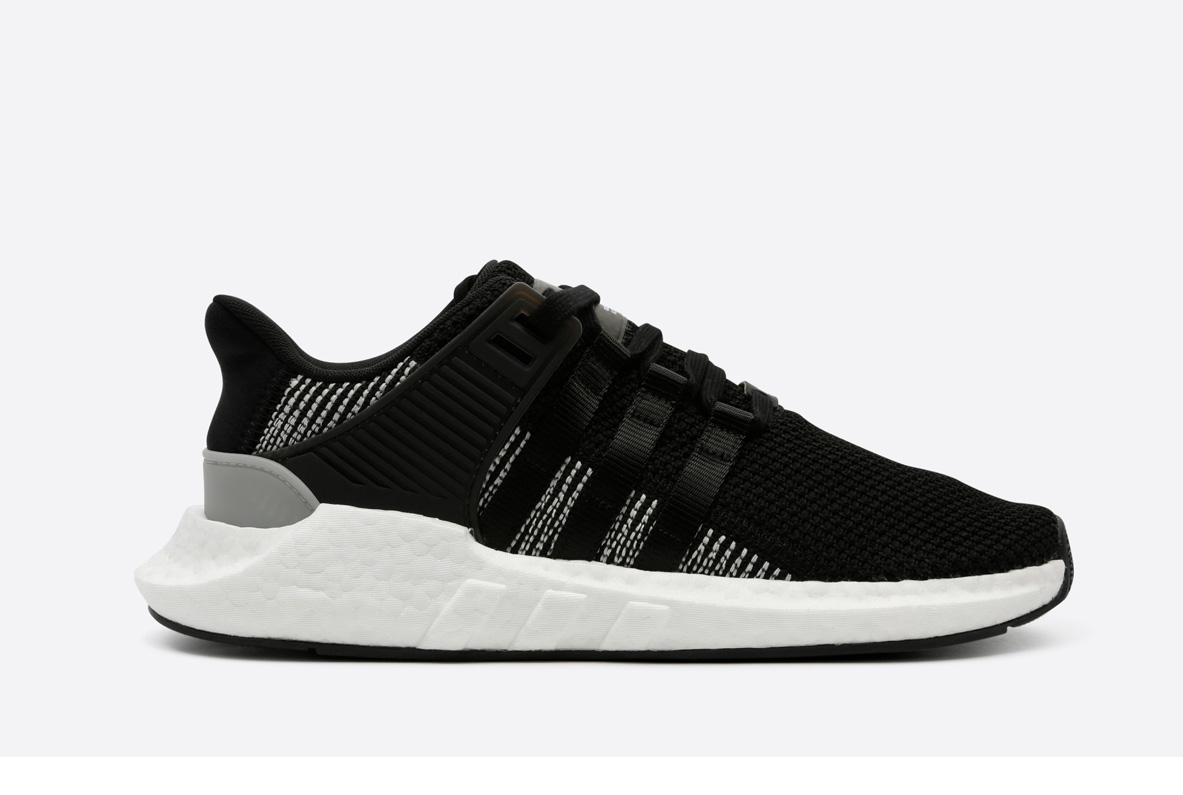 Adidas EQT Support 93/17 Black/FTWhite Sneakers
Although we're inundated with new arrivals to choose from week-on-week, one certainty that comes with collating 'The Top 5 Items To Drop This Week' post is that Adidas will have a new sneaker for us to drool over. The latest rendition of the Adidas EQT Support series arrived online this week and it freshly reinterprets the popular 90's runner design in the spirit of the current street fashion obsession. The new EQT silhouette has been updated with a pixelated knit upper with graphic embroidered lines and energy-returning Ultrboost properties. Basically, like all of Adidas' recent releases, they're incredibly comfortable and will receive those child-like envious stares from strangers on the tube.