A brown leather bomber makes a softer, sophisticated alternative to the more prevalent styles, particularly when it comes with a full shearling lining and a turn-down collar like this Brown Budgie Jacket from You Must Create. Made in London, the 100% leather-back sheepskin jacket adds a welcome tonal contrast to the winter backdrop of navy and blue hues. While it's also an easy to piece to layer through the transition between seasons, enabling you to bulk up with a sweater or dress down with a simple t-shirt.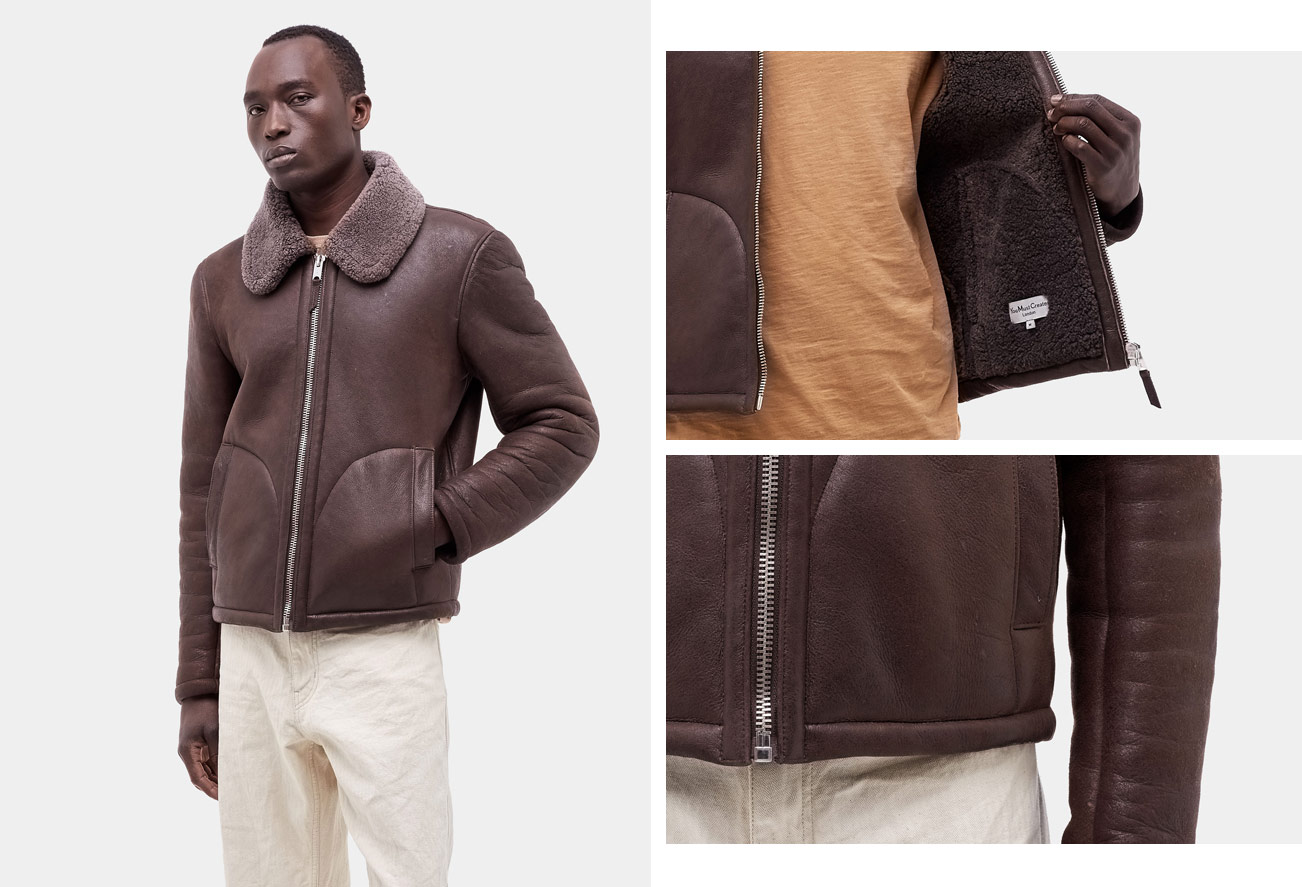 A piece of knitwear is no better than the materials from which it is made. Which is what makes this Nude Thick Collar Crew Sweater from Mews so special. Crafted from its own lightweight wool-blend, the thick collar sweater is gauzed stitched upside down for its own unique look and feel. While the slim-fit shape, wide neck and raglan sleeves give the sweater a relaxed, casual finish.
Vuarnet Brown / Tortoise Edge Rectangle Sunglasses
The Edge Rectangle is one of Vuarnet's most popular frames courtesy of its incredibly classic shape. The rectangular model combines a subtle 'sport chic' style with a structure and highly-durable construction that combines the finesse of the metal frames with the rich colour of the acetate rims. But what makes the sunglasses particularly special is the fact that they are suitable for a range of different face shapes as the deep acetate rims emphasise eye contour.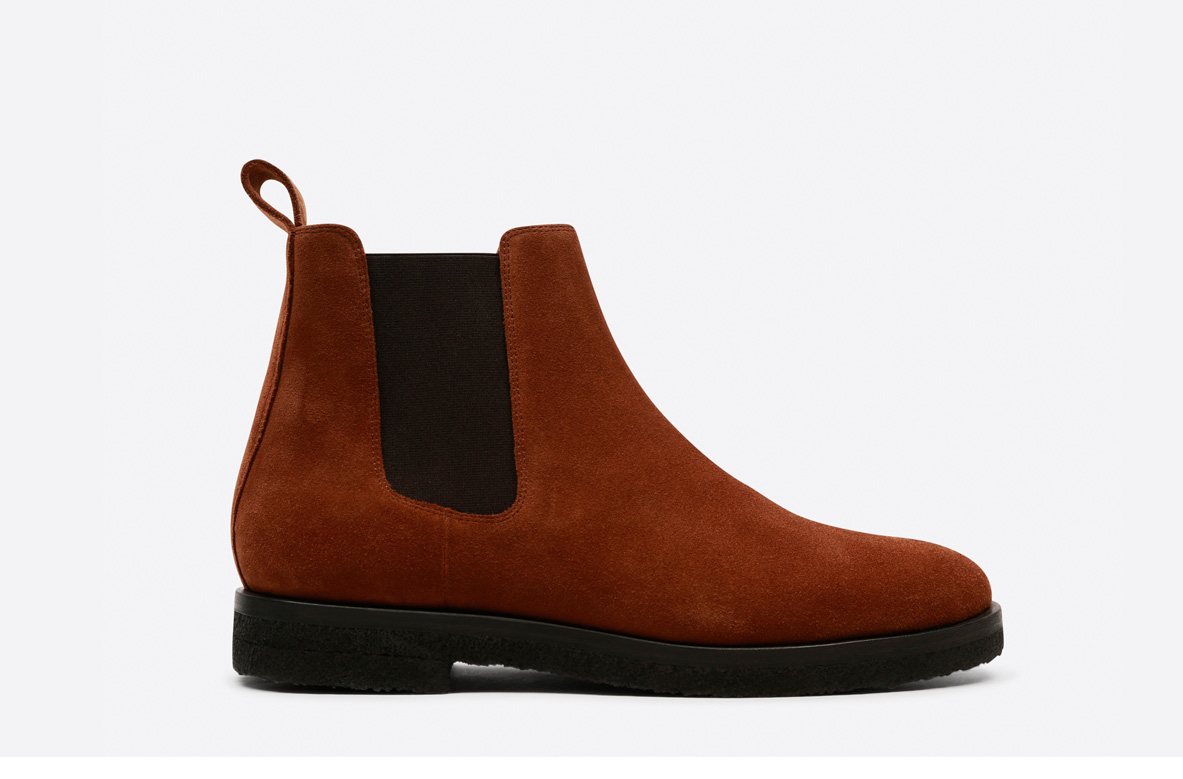 ETQ Amsterdam Cognac Nero Chelsea Boot
ETQ Amsterdam has forged its own lane in the bustling world of sneakers by doing its own thing; and the greatest strength of the Dutch-based brand is its unpredictability – as you just don't know where the brand will step next. So, it is of no real surprise that their latest AW drop welcomes in a few new faces, including a modern take on the classic Chelsea Boot. The brand's Nero Chelsea Boots add a little more comfort to the silhouette as the soft suede leather uppers are set on a sturdy rubber crepe sole with a full calf leather lining and elasticated side panels for a closer, slimmer fit.