Every Monday we search through a number of new releases to bring you a bite-sized selection of the latest and greatest in menswear, sneakers, lifestyle, art and audio – and just in time for Christmas, here's the latest for you to enjoy.
NYT Explorer: 36 Hours London & Beyond
If you're lucky enough to have an elongated break over Christmas this year then it might by high-time you swerved the seasonal sales and explored the world around you a little bit more. This all-new title from Taschen and The New York Times is the perfect addition to the festive season as it gives you some of the best of Britain in just 36 hours. From classic pubs to legendary curry houses, cutting-edge art galleries to the most-green and glorious parks, this 36 Hours London edition curates the best in London's culture, cuisine and history as well as a selection of the finest out-of-town trips including Oxford, Cambridge and the Isle of Skye. With the help of The New York Times and its expert travel writers and photographers, you can refine choices and cut through tourist traps to get the very best of Britain in just 36 hours.
The Workers Club Olive / Navy Shell Jacket
Crafted from hard-wearing H20 Protector cotton, making it a smart choice for both extreme outdoor conditions and everyday wear, The Workers Club Shell Jacket is the kind of jacket that you will be wearing for season after season. By perfectly balancing style and function, the jacket's greatest strength beyond its easy shell layering capabilities is the fact that the contemporary olive-navy jacket is incredibly versatile. With its large hand-warmer pockets, dual entry envelope pockets, reinforced elbow patches, adjustable cuffs, drawstring waist adjusters and removable hood, it comes with a whole host of details that make it the ideal outer layer during interchangeable weather.
The tote bag is one of those items that we use regularly but are a little guilty of overlooking. Which, coincidently, makes it the perfect present at Christmas; as it's the type of thing that will get a lot of use and love over the years. The incredibly well-made MS Day Tote from Mismo is the kind of bag that will see you through many adventures. From a basic principle of two separate leather straps with a snap hook in each end and six neatly attached D-rings on each side, which the leather straps can slide through, the MS Day Tote features endless carrying methods. So whether its handheld, shoulder-hung or worn as a regular backpack, the bag can be adjusted to suit any occasion.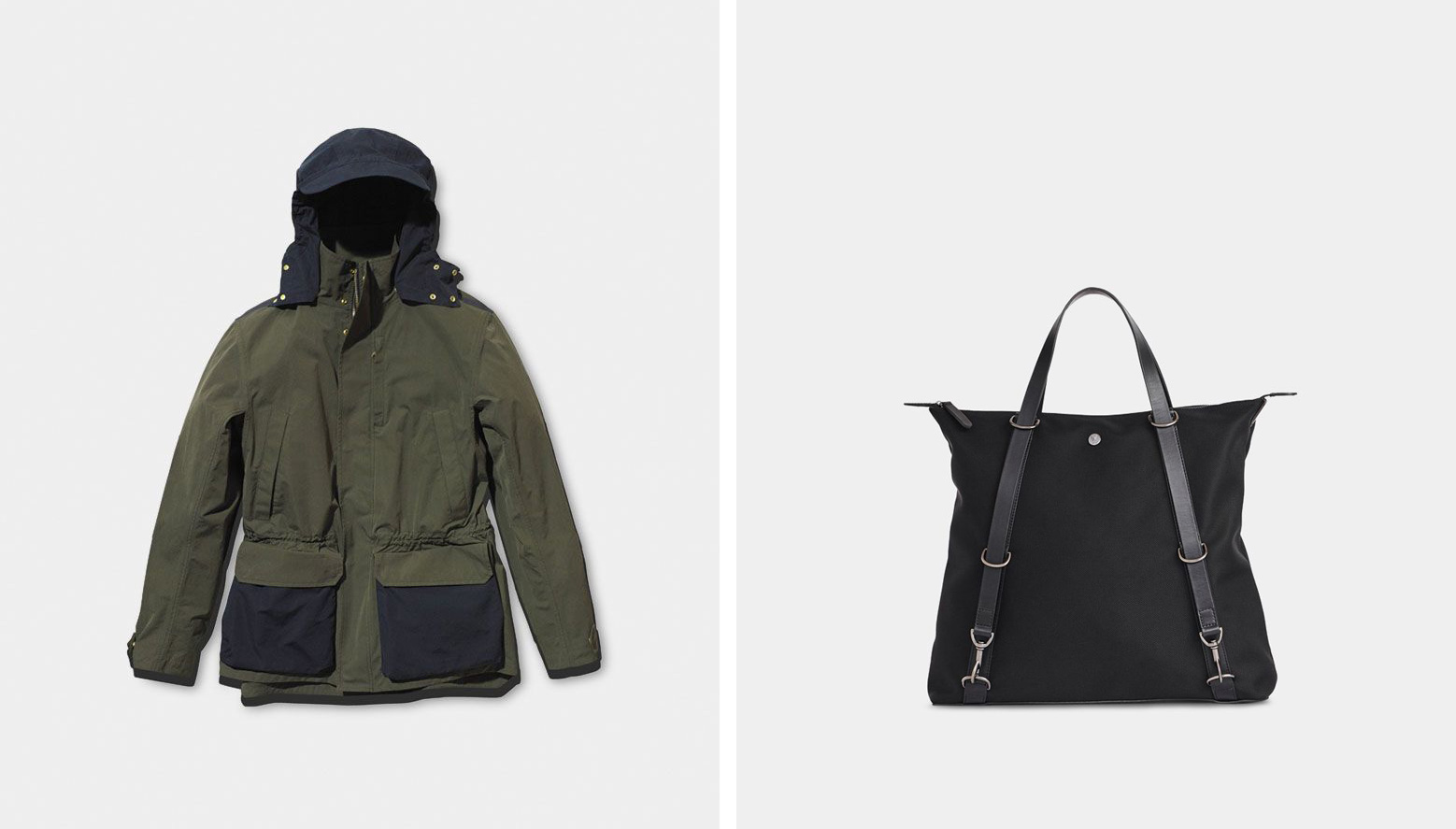 Banton Frameworks Black OneThree E Glasses
Banton Frameworks do not only operate on the sunnier side of glasses – you can check out the entire sunglasses range here – but they are also known for their exquisite range of unisex glasses. The OneThree E is a classic matte black acetate frame with matte black stainless steel and unipiece temples. The frames are entirely designed and manufactured in-house within Banton Frameworks' very own workshop in Glasgow where the brand has successfully managed to fuse industrial production with the skill of handmade craftsmanship.
Dalgado Emanuele Deer Leather Gloves
The Emanuele Deer gloves, one of the stand-out styles from the latest Dalgado collection, are a slim-fitting sports-inspired glove inspired by modern design and traditional craftsmanship. Crafted by master glove artisan in a fourth-generation business in Naples, Italy, the gloves are made of blue full-grain deer leather that are both incredibly supple and durable. With its exquisite grain pattern, the deer leather combines elegance and sportiness making it a particularly comfortable leather to wear through winter.