Every week we search through a number of new releases to bring you a bite-sized selection of the latest and greatest in menswear, sneakers, lifestyle, art, homeware and audio – and here's the latest. Enjoy.
Designed by Nicholai Wiig-Hansen for Raawii – the Copenhagen-based brand that is redefining modern ceramics with its vast collection of homeware – the Large Jug is refined simplicity at its best. Muted green colours inspired by the work of Danish artist Vilhelm Lundstrom is defined by a strikingly crisp silhouette and the piece works equally as a functional or sculptural piece.
Cast your eyes over the menswear fashion shows taking place across the globe, or the multitude of new collections that are starting to filter through to the 'Latest' category on OPUMO, and you'll find yourself confronted with an array of nautical influences. More particularly, a varying number of stripes. Fresh off the first drop of the brand's SS18 instalment is this Olive / Ecru X Sweat from YMC. The lightweight striped cotton terry tee offers a neutral alternative to the more traditional blue and white nautical stripes which effectively means it will look great with both winter palettes – matched to black, khaki and grey hues – as it will in warmer climes with cream, white and khaki colour palettes.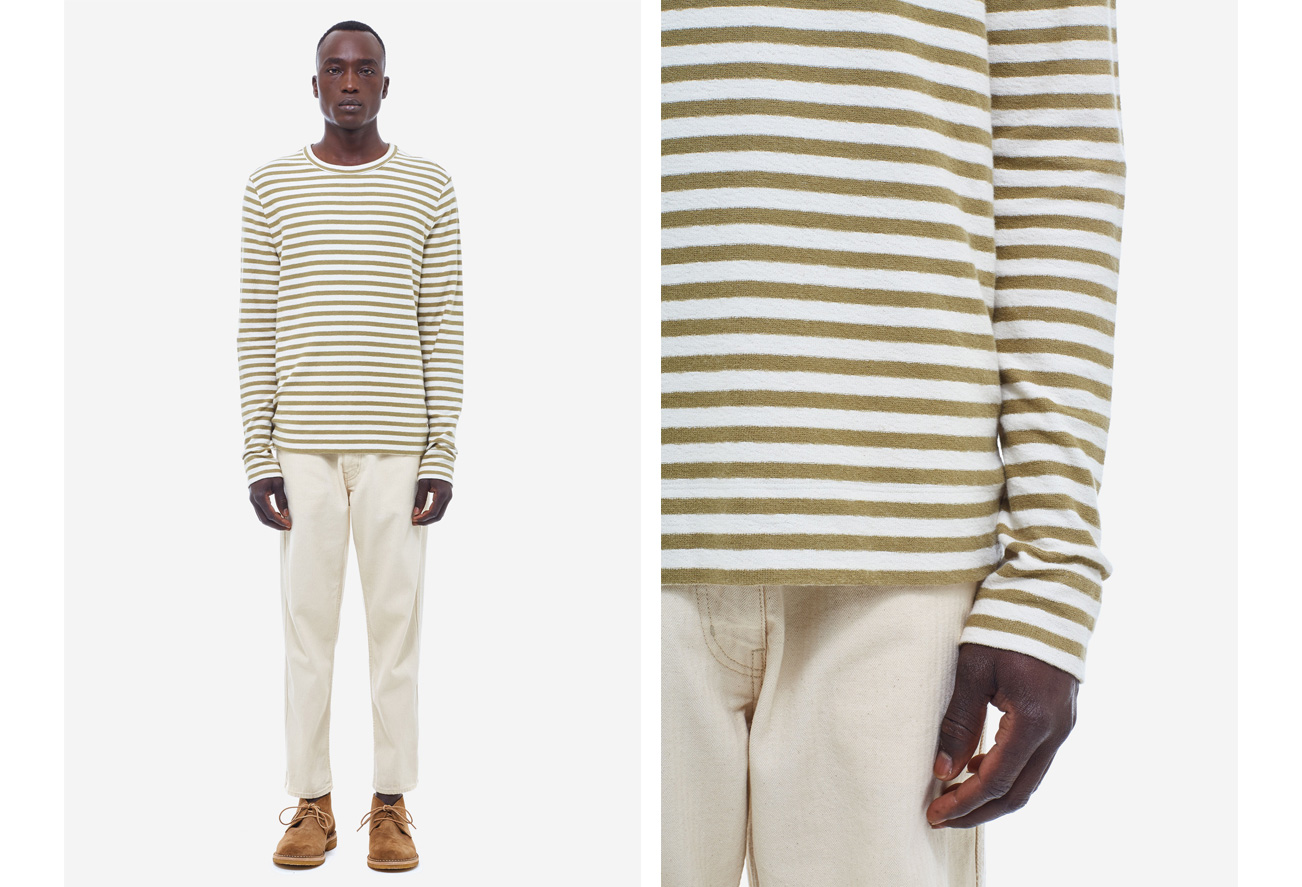 Tishk Barzanji Intriguing Print
This week we're incredibly pleased to introduce London-based illustrator Tishk Barzanji to OPUMO – the man who makes surreal, dreamy landscapes that represent the fast-moving nature of the world around us. The foreground of most of his work is dominated by strong, geometric lines and impossible architecture that has been created to show Tishk's dream of 'perfecting a world where there are no boundaries for space and colour, just everything colliding with free will'. One of our favourite pieces from Tishk's latest collection is the 'Intriguing' print as its sombre landscape is expertly balanced by the isolated figures, pastel colour hues and intriguing interplay of colour, light and shadow.
Dalgado Grey Braided Suede Gianluca Belt
Sometimes the simple gestures are the ones that make the most impact, and this is the case for the belt. For so long, the humble men's belt has been an accessory that many of us overlook, often neglecting its aesthetic purposes and concentrating solely on its function. But, with Dalgado that all changes. The brand's classic braided belt has prevailed as a staple accessory for many years now because it can be easily dressed up or down depending on the occasion. The fine Italian suede leather used to craft this belt is so soft that it's almost velvet-like to touch, while its minimal silver buckle transforms the understated belt into a sophisticated accessory that also offers a completely customisable fit.
Inspired by youth culture, BYSJU is an independent hat brand that fuses contemporary luxury and modern streetwear to create a range of high-quality bowler hats. BYSJU's signature silhouette, the Aries, is a fully-reshapable hat made from a light wool felt with double perforation and a half-circle cut out adding subtle details. Plus, due to its soft material and finish, the brim of the hat allows for more flexibility and develops a different shape over time with each wearer.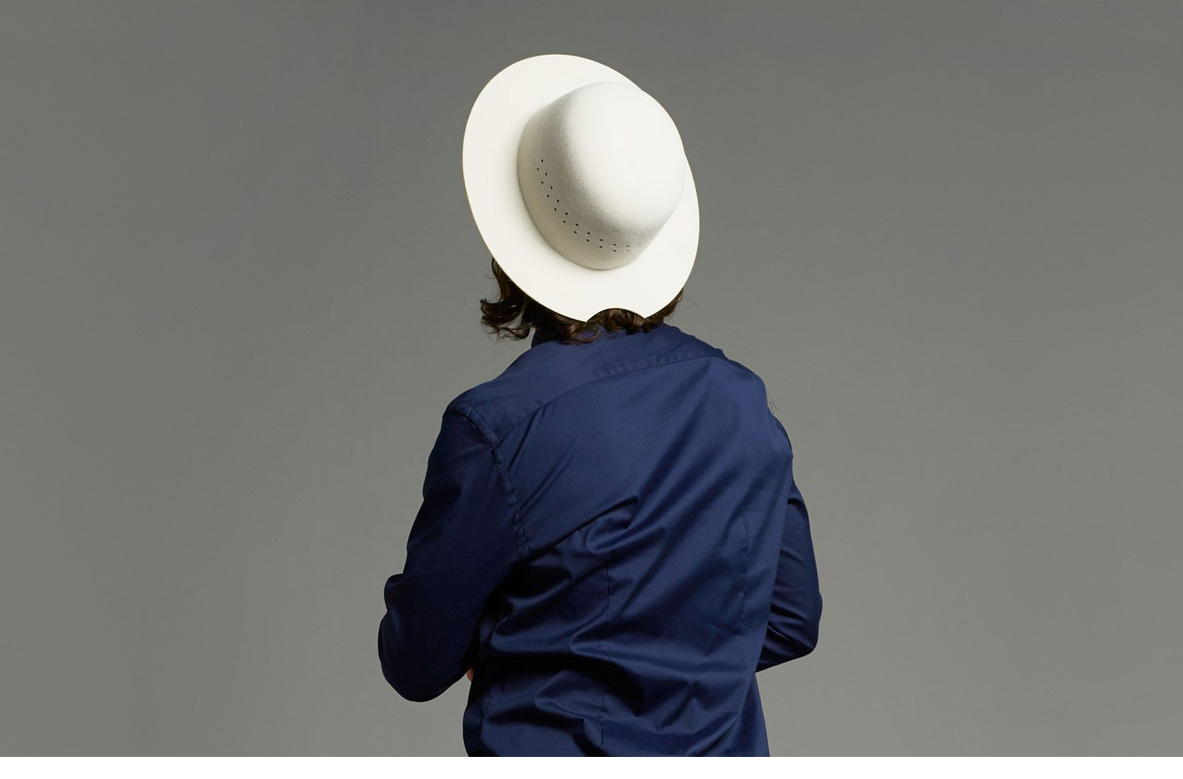 Want more? Catch up on last week's Top 5 before it's all sold out.