In this week's bite-sized selection of the latest and greatest arrivals in menswear, sneakers, lifestyle, art and audio we have our favourite summer sunglasses from Archibald London, BIKEID's signature Swedish designs and some of the most comfortable trousers you'll wear this season thanks to The Cords & Co. We think you'll like it.
Stock Up On Your Summer Staples: Edmmond Studios Grey Puzzle Tee
A new name from Madrid, Edmmond Studios specialise in producing top-quality menswear that blends timeless shapes with a fine regard for detail. Their influences from the worlds of surf, speed and design inspire a range of easy-to-wear summer staples that are comfortable and simplistic. None more so than the Grey Puzzle Tee. It's the type of t-shirt that looks good without even trying and it's the type of t-shirt that you'll grow to love for that very reason.
Switch Up The Tortoise Shell: Archibald London Ash Fog Jude Sunglasses
When it comes to purchasing a new pair of sunglasses there are a lot of different things to look out for; fit, size, lense choice, acetate or metal frames etc. One thing that a lot of people overlook is where the sunglasses have been made. These Archibald London Jude Sunglasses are handcrafted through over 200 manual process in Fukui, Japan. Which is as good a reason to buy these sunglasses as any. Cut from a single sheet of premium Japanese acetate these wonderfully simple grey sunglasses are flexible, durable and incredibly well-made.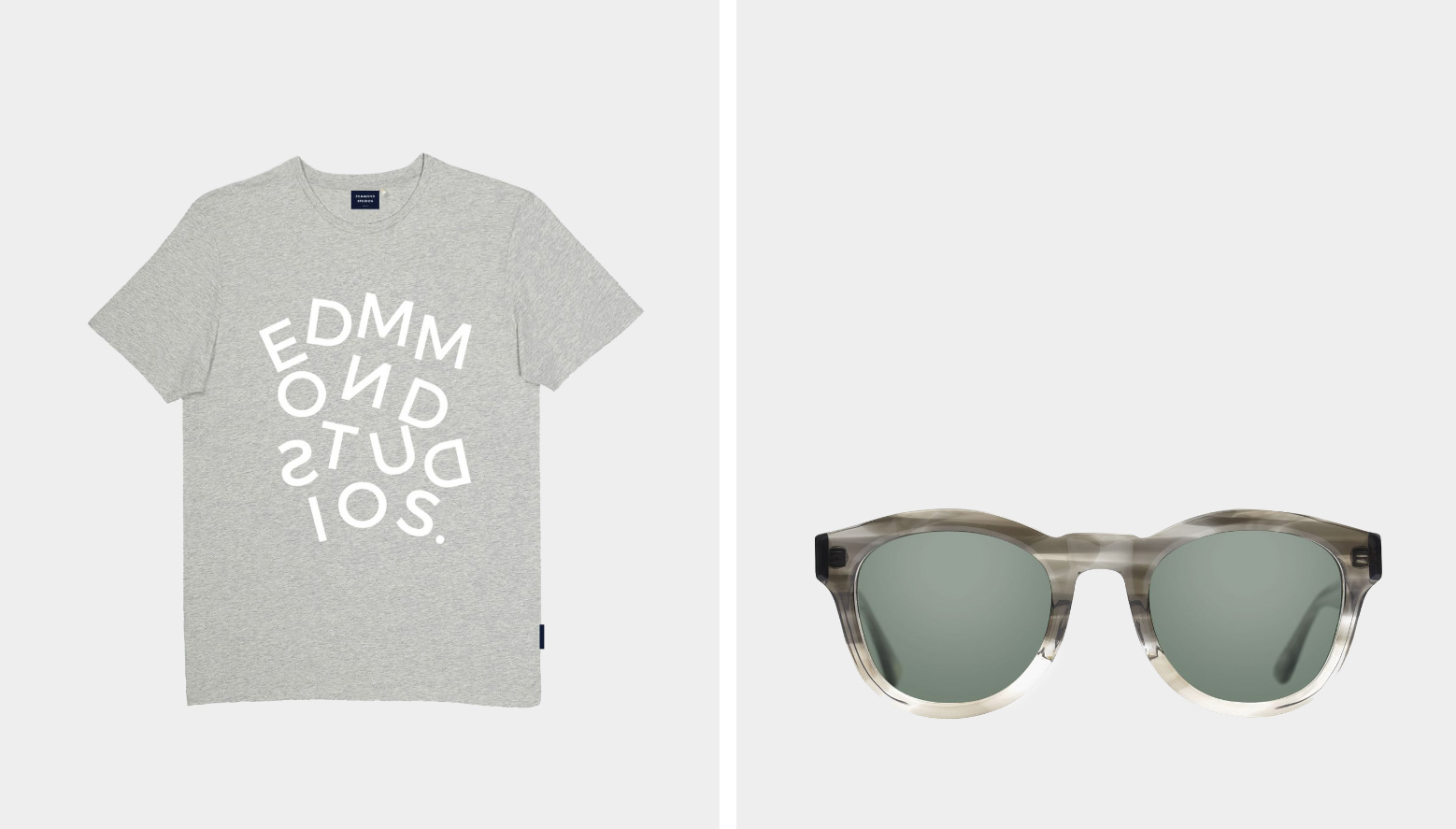 Time To Rethink Corduroy: The Cords & Co Khaki Narrow Fit Trousers
It used to be that corduroy was for your dad. Or your grandad. Corduroy was for geography teachers, librarians, perhaps. But like all good things, it's come back around. By exploring new ways to work with corduroy The Cords & Co. lead the charge of the cord revival by reimagining the classic fabric in a contemporary way. These narrow fit trousers are a case in point. Made from a wide stretch corduroy for a comfortable fit, the light khaki cord trousers are incredibly easy to wear and can be matched up to any colour palette; from blues, greens and greys.
A Winning Combination: Uniform Wares Rose Gold / Grey Textured C33 Two Hand Watch
Over the last few years, Uniform Wares has reimagined what it means to be minimalist. Inspired by an appreciation of shape, geometric form and slim-line design, all of the brand's watches strike the perfect balance between aesthetics and utility. None more so than the Swiss-made C33 Two Watch with its signature lug-less M-line case and beautifully slim Florentine calf leather strap.