When we kicked off this whole shebang of the 'Top 5 Items To Drop This Week' last year, we didn't expect that we'd end up shouting about some of the latest and greatest arrivals that we have, nor some of the names that have joined us at OPUMO in that time. That's partly because every week we've been able to unveil even more new names and even more new releases from some of the best, biggest and upcoming names in design. This week is no different, except that it has a distinctly warm homeware feel to it. So, here's five of our favourite new arrivals from Hem, Normann Copenhagen, Industville and more.
Want more? Catch up on last week's Top 5 before it's too late.
Swedish Ninja is a particularly special force in the world of interior design because the brand's designs carry the customary understated aesthetic of Scandinavia but they're also quirky, surprising and incredibly enchanting. The eclecticism and array of colours elevates Swedish Ninja's homeware from being items that are easily replicable and predictable to small, considered pieces that will add personality and charm to any interior. The Notebook Cabinet is a case in point, as it brings the personality of a notebook with the functionality of a cabinet. Which means you can keep your belongings inside and use the external cork for all your notes. Think of it as a playful interpretation of the classic alphabet fridge magnets that you used to enjoy as a kid.
A lot of kitchen utensils and gadgets are unquestionably effective but not many of them look good. We mean look good in the way that you'll happily keep them on your work surface rather than hiding them away whenever possible. This Hem Table Mortar doesn't need to be hidden away – as it is an everyday product designed as a useful tool for your kitchen and a beautiful vessel for your dining table. Taking its sculpted shape from archetypal milestones, it is both a closable container for spices and a mortar. If we're being honest, it's beautiful marble finish is reason enough to buy it.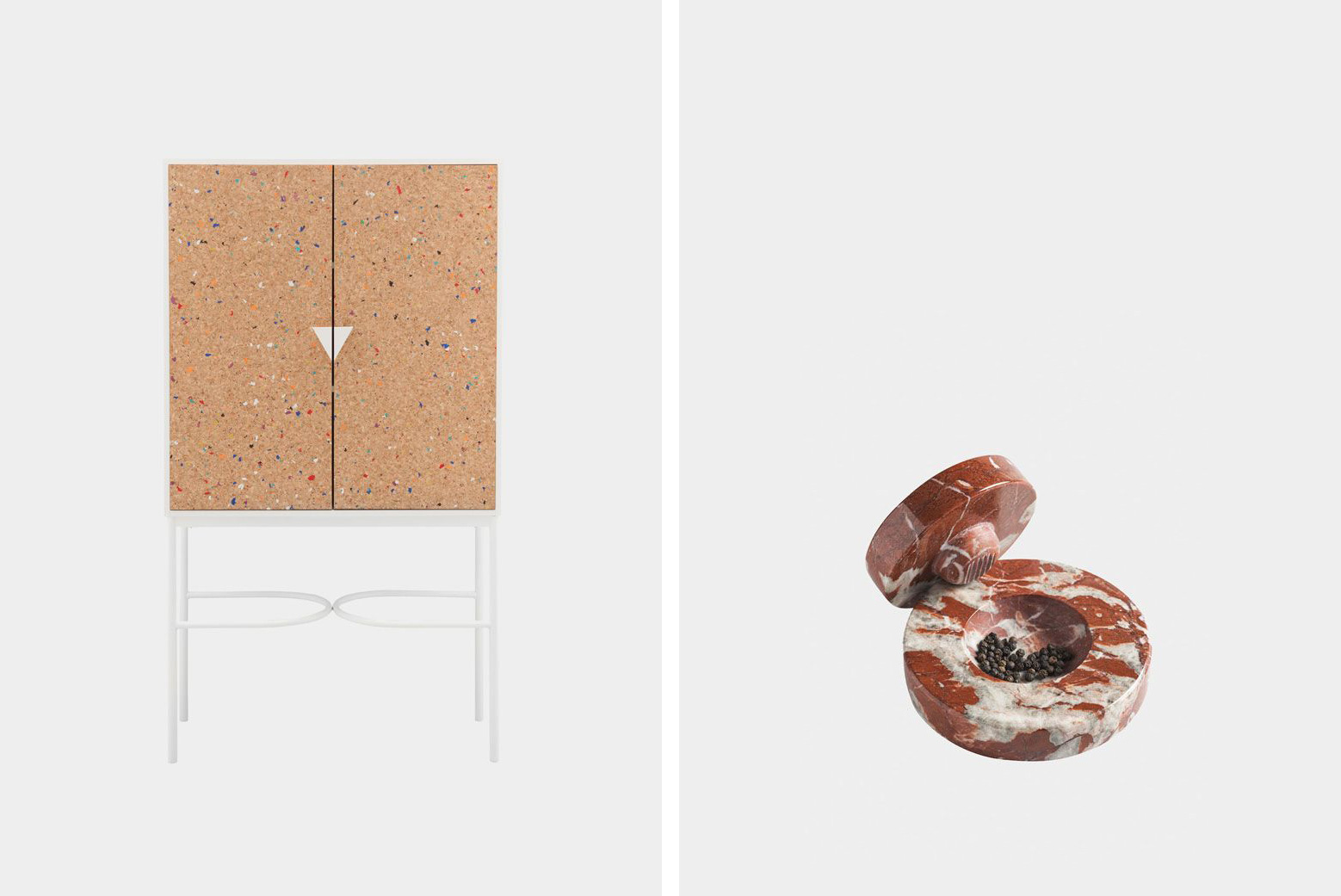 Industville is a godsend when it comes to home interior design. By priding themselves on offering high-quality, design-led products, Industville manage to create a large array of unique and authentic homeware items without the high-cost and time constraints of searching for originals. Each and every Industville product is made from the highest quality materials and is individually hand-finished to ensure that they retain an authentic and individual quality that remains true to the ethos of vintage fixtures. This Vintage Dome Pendant has become one of the brand's most popular designs because it is so beautifully sculpted and so incredibly easy to install anywhere in the home.
You can look at new furniture, lighting and wall art all you want but sometimes the best way to enliven a living space is by adding a different layer of texture through a blanket, throw or cushion. One of our current favourties, the Normann Copenhagen Brick, is a geometrical cushion with a modern and elegant feel that plays with shapes, colours and materials. Inspired by traditional patchwork, Brick is made up of various structures and shades of textile cut into simple squares and geometrical shapes and is a simple way to add a dash of colour to the home.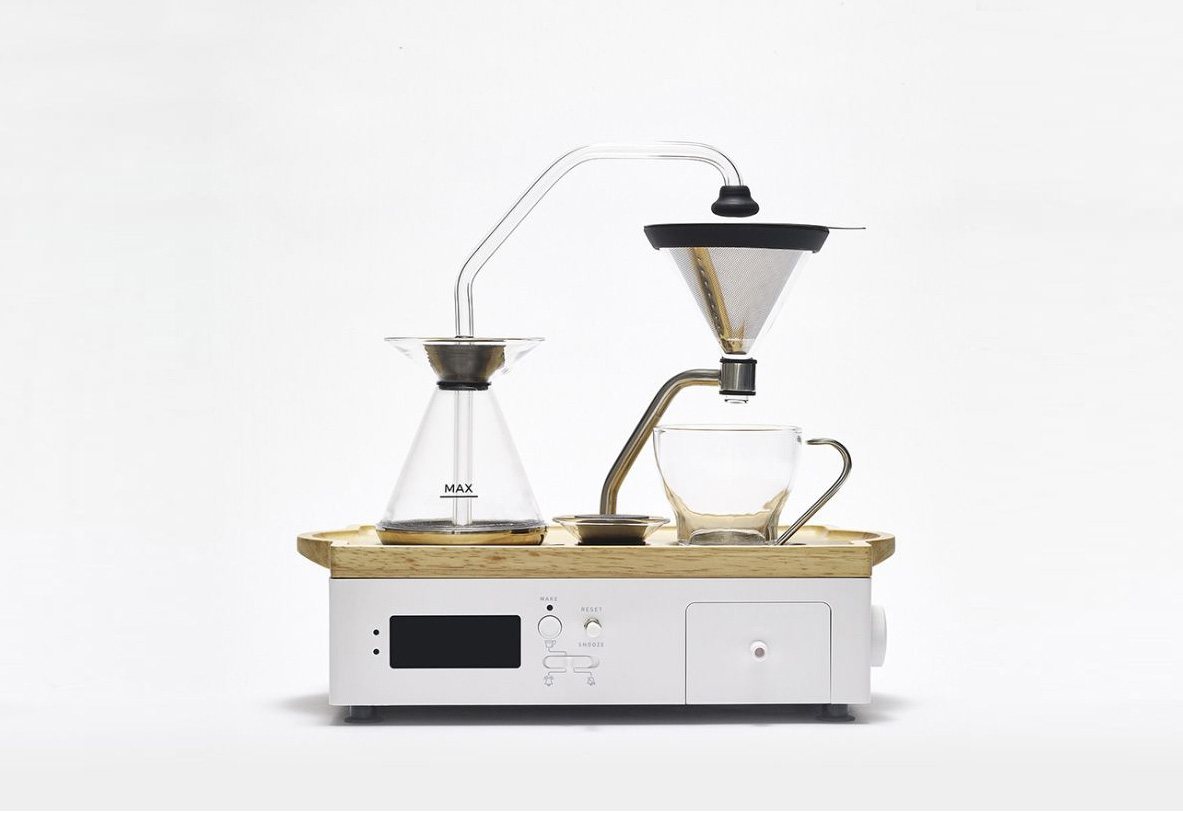 For a long time, the Barisieur Coffee Alarm Clock looked like it was going to be nothing more than a dream – one of those exciting ideas that never make it past its Kickstarter target. That was the way it was looking until founder Joshua Renouf arranged a meeting with Richard Branson and the success of the meeting propelled the project over the Kickstarter line. Since then, the burgeoning British design studio never looked back.  The Barisiuer Coffee Alarm clock has become one of the world's most sought-after home accessories because it's a premium kind of alarm clock that eases you into your morning with the soothing sounds of bubbling water alongside the freshly smelled coffee or loose tea. It looks pretty good too, with its stainless steel components and glassware that sits on a slim walnut timber tray.
Want more of the best new arrivals? Shop and explore them all in Latest.
Shop all recent items at OPUMO.