When we kicked off this whole shebang of the 'Top 5 Items To Drop This Week' last year, we didn't expect that we'd end up shouting about some of the latest and greatest arrivals that we have, nor some of the names that have joined us at OPUMO in that time. That's partly because every week we've been able to unveil even more new names and even more new releases from some of the best, biggest and upcoming names in design. This week is no different. So, here's five of our favourite new arrivals from Normann Copenhagen, Buttero and more.
Want more? Catch up on last week's Top 5 before it's too late.
With so many modern kitchens now centering around an island or breakfast bar – which is a little ironic as recent studies show that hardly any of us eat breakfast at home – and more people opting to work from home, sourcing a well-built, good-looking bar stool has become particularly important. It's no surprise that Normann Copenhagen – the Danish design studio who seek to challenge conventional thinking and make the ordinary extraordinary – are producing some of the best bar stools around. Particularly, this Red Bar Stool. Lightweight, resilient and available in a choice of contemporary colour palettes, the simple Barstool comes fully assembled, too, which is always a plus.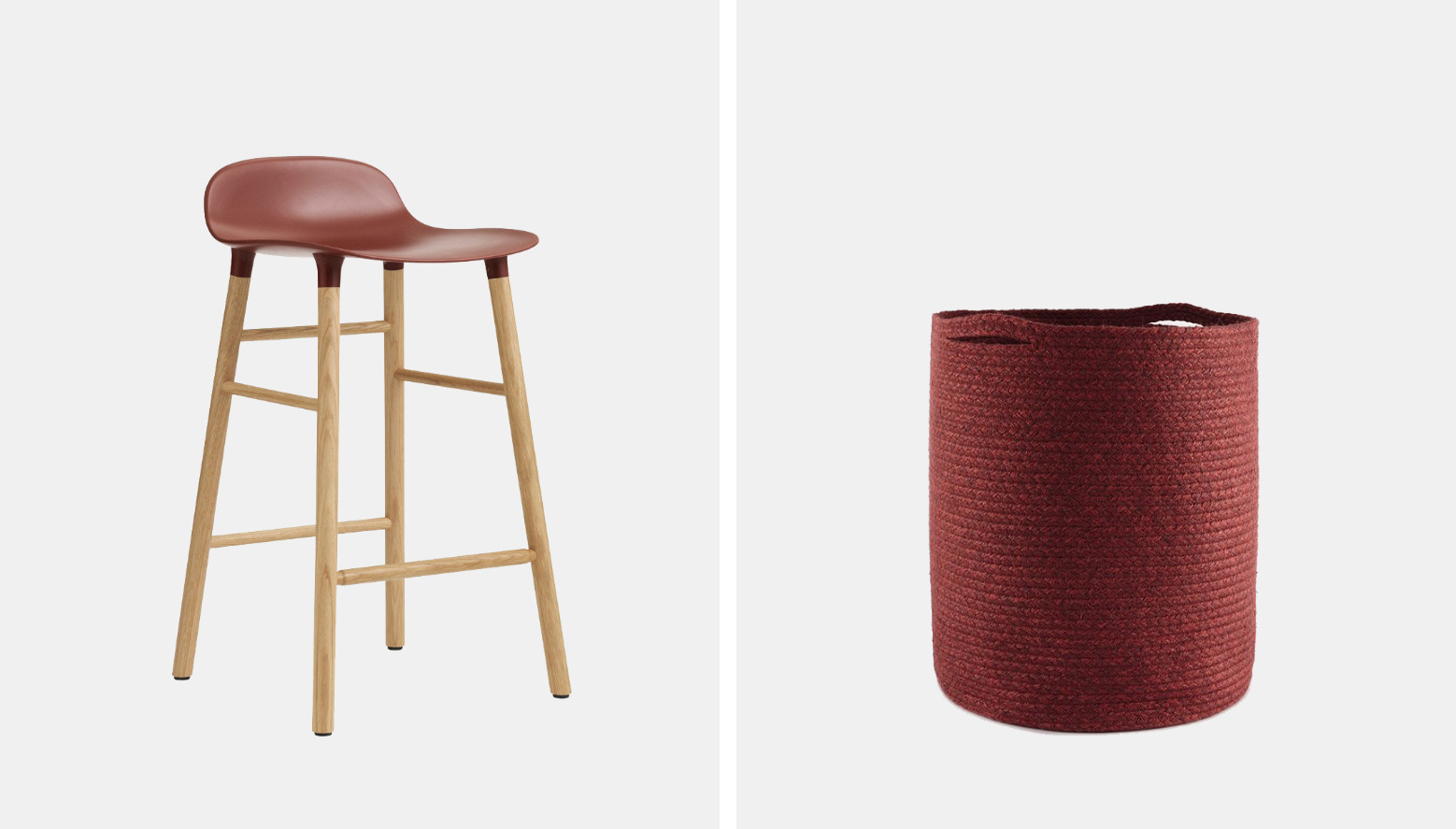 In today's day and age, you hear a lot of different brands claiming to 'reimagine' this and 'reinvent' that. Most of them genuinely do as they say, but none are going to quite the extent of TANGENT GC – the Scandinavian collective who are producing high-quality, natural and organic soaps like, well, no one else. Take this TGC104 Organic Soap, for instance. Ignore the scientific formula sounding name, this French-made soap is prepared with natural ingredients only. No colour, no preservatives, no petrochemicals. Just an intoxicating orchid air enveloped in vanilla musk.
What has set Buttero apart for so many years is the subtle design; just a small, unobtrusive stamp towards the heel is the only indication of branding. But what that does it that it leaves the superb materials and attention to detail to speak for themselves. The Buttero Tanino is the living embodiment of the brand's forward-thinking albeit understated approach to men's shoes. Featuring Tuscan leather uppers, a comfortable padded collar, 1.5cm rubber soles and brushed metal eyelets, the White Leather Buttero Tanino looks and feels better than it ever has before.
Want more of the best new arrivals? Shop and explore them all in Latest.