When we kicked off this whole shebang of the 'Top 5 Items To Drop This Week' last year, we didn't expect that we'd end up shouting about some of the latest and greatest arrivals that we have, nor some of the names that have joined us at OPUMO in that time. That's partly because every week we've been able to unveil even more new names and even more new releases from some of the best, biggest and upcoming names in design. This week is no different. Here's five of our favourite new arrivals from YMC, Normann Copenhagen, Horizn Studios and more.
Want more? Catch up on last week's Top 5 before it's too late.
Desplans treads that extra special line between contemporary every day art and art that sparks conversation. They do this by bringing you closer to some of the world's finest architecture by exposing the creative process and designs that led to the great work. Our current favourite, the 'Small House With A Monumental Shower Print,' brings a monumental presence to the rather understated small house. The abstract white and pink pattern painted over the exposed concrete defines a sharp silhouette that detaches itself, with playful autonomy, from the charming surrounding garden. It's architecture, just not as you know it.
Designed by Nicholai Wiig-Hansen for Raawii – the Copenhagen-based brand that is redefining modern ceramics with its vast collection of homeware – the Large Jug is refined simplicity at its best. Muted green colours inspired by the work of Danish artist Vilhelm Lundstrom is defined by a strikingly crisp silhouette and the piece works equally as a functional or sculptural piece. In essence, the clean and uncomplicated vase is a seamless translation of Scandinavian simplicity and brilliant application of muted colours.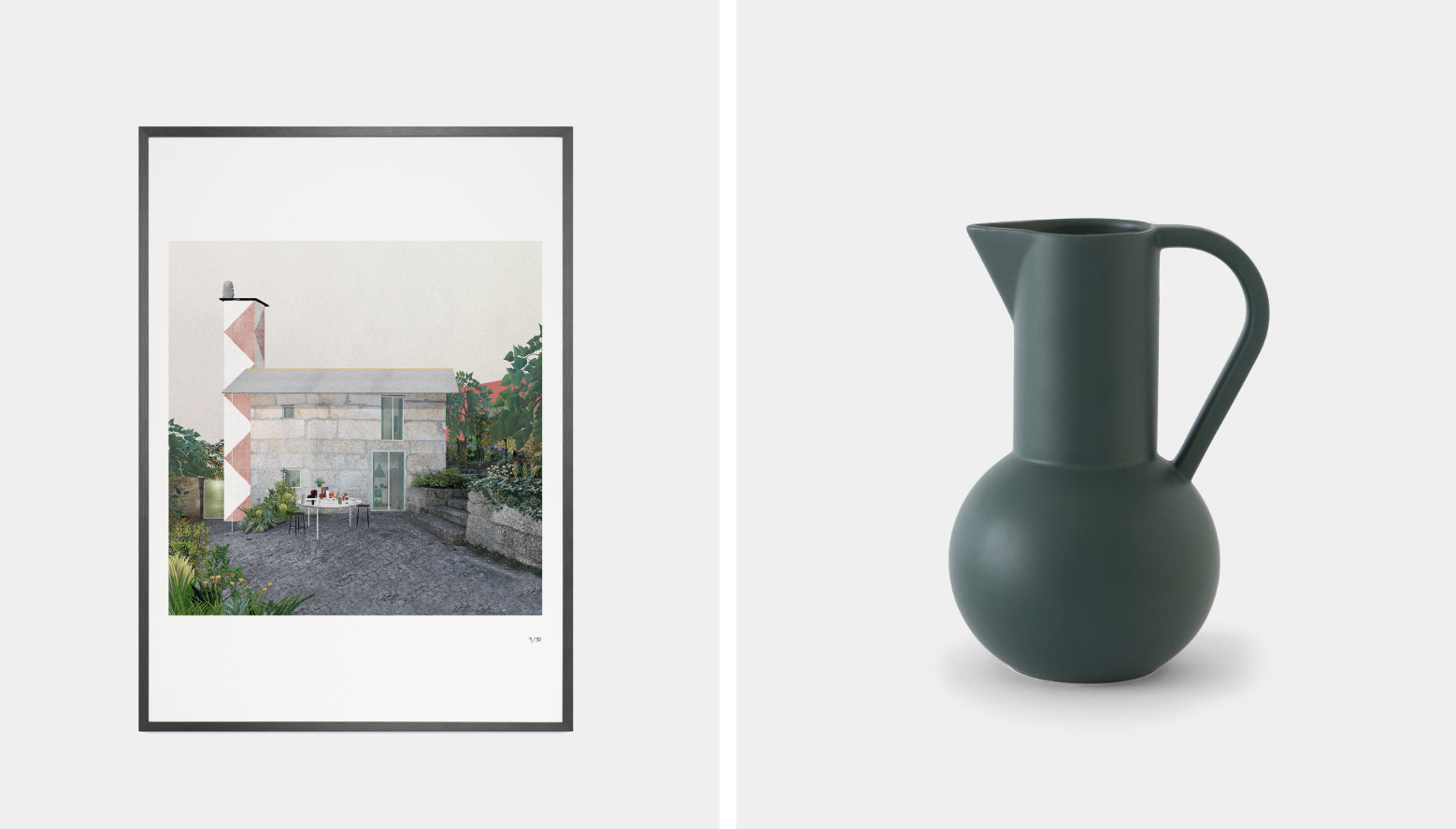 High-summer has arrived at YMC, bringing with it the new 'Big Sur' capsule collection and a few pastel pieces that you can wear all season long. We especially like the seam free silhouette of the Luddites Crew Sweater, particularly for the relaxed fit and lightweight cashwool blend that makes it a lot more comfortable than you everyday cotton sweater.
When it comes to holiday planning your choice of luggage is usually the last thing you think about. But, pretending it's not there or that it doesn't really matter is not going to work out well for you. Engineered in Germany, the Model M suitcase from Horizn Studios features the brand's signature aerospace-grade polycarbonate shell making it incredibly tough and resilient. The material properties of the polycarbonate make for luggage that perfectly reacts to its contents and elastically absorbs external pressure, always springing back into shape. Not to mention the suitcase's smart features; the silent Japanese 360 degree spinner wheels and removable 10,000 battery – cabin approved for airlines – that allows you to charge you phone and tablet easier than ever before.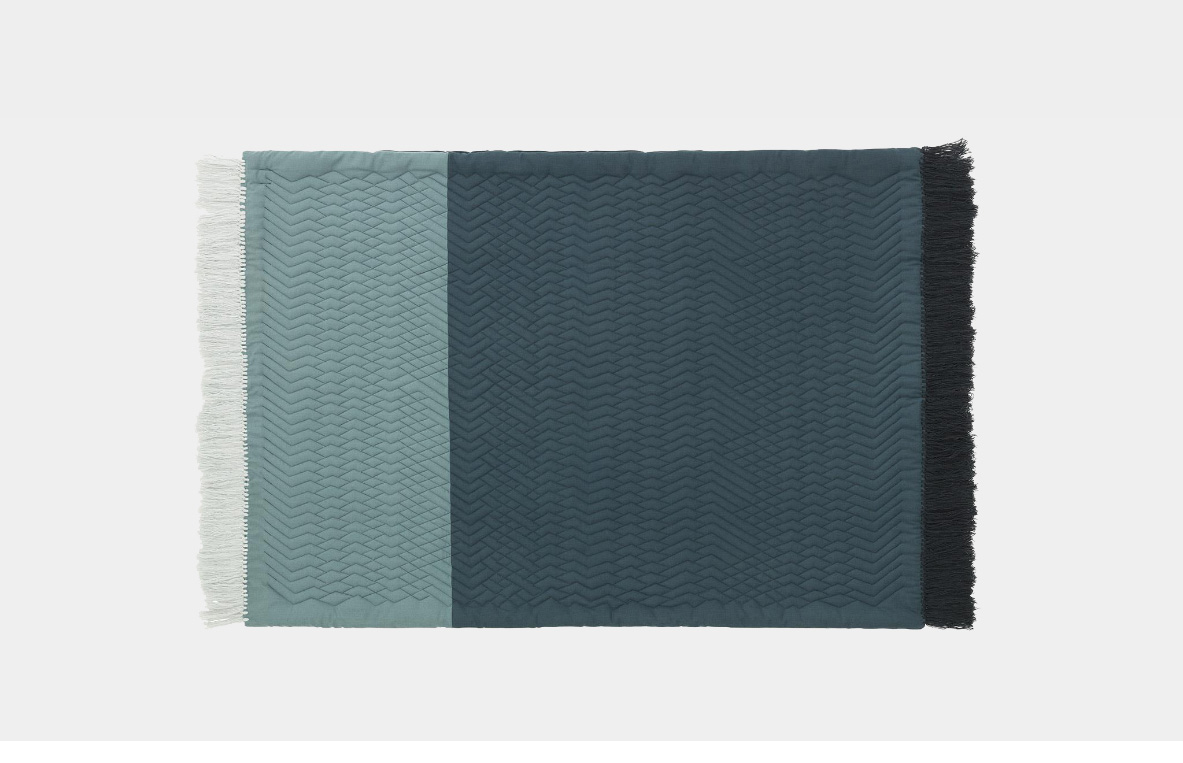 The design pairing of Sarah Böttger and Hanna Emelie Ernsting came up with the idea of Trace after wishing that they could make their floor a more inviting place. "The floor is an important part of the areas that Normann Copenhagen use in their daily lives. Children learn to crawl on the floor, many people like reading there and others find it relaxing to just lie there and spread out." Thankfully Normann Copenhagen have stopped overlooking the functionality of the floor during interior design, to create a rug with a new modern look. The result, is this Blue Trace Rug, complete with a cushioning effect, quilted pattern and rectangular form that means it is well suited to all types of room. Not to mention it will look and feel good underfoot, too.
Want more of the best new arrivals? Shop and explore them all in Latest.