Discover five of our favourite items to launch this week.
ETQ Amsterdam White Bone Low Top 5 Sneakers
In what seems to be a general rule unto itself, a classic gum sole can transform the fortunes of any sneaker, and this Low Top 5 from ETQ Amsterdam is no different. Aptly named 'White Bone', the sneaker makes the most of its gum sole by contrasting it with full-grain white leather uppers, a comfortable calfskin lining and tonal laces. Wear yours with a subdued black hoodie and a pair of slim-fitting jeans to allow the gum sole to blaze a trail beneath you.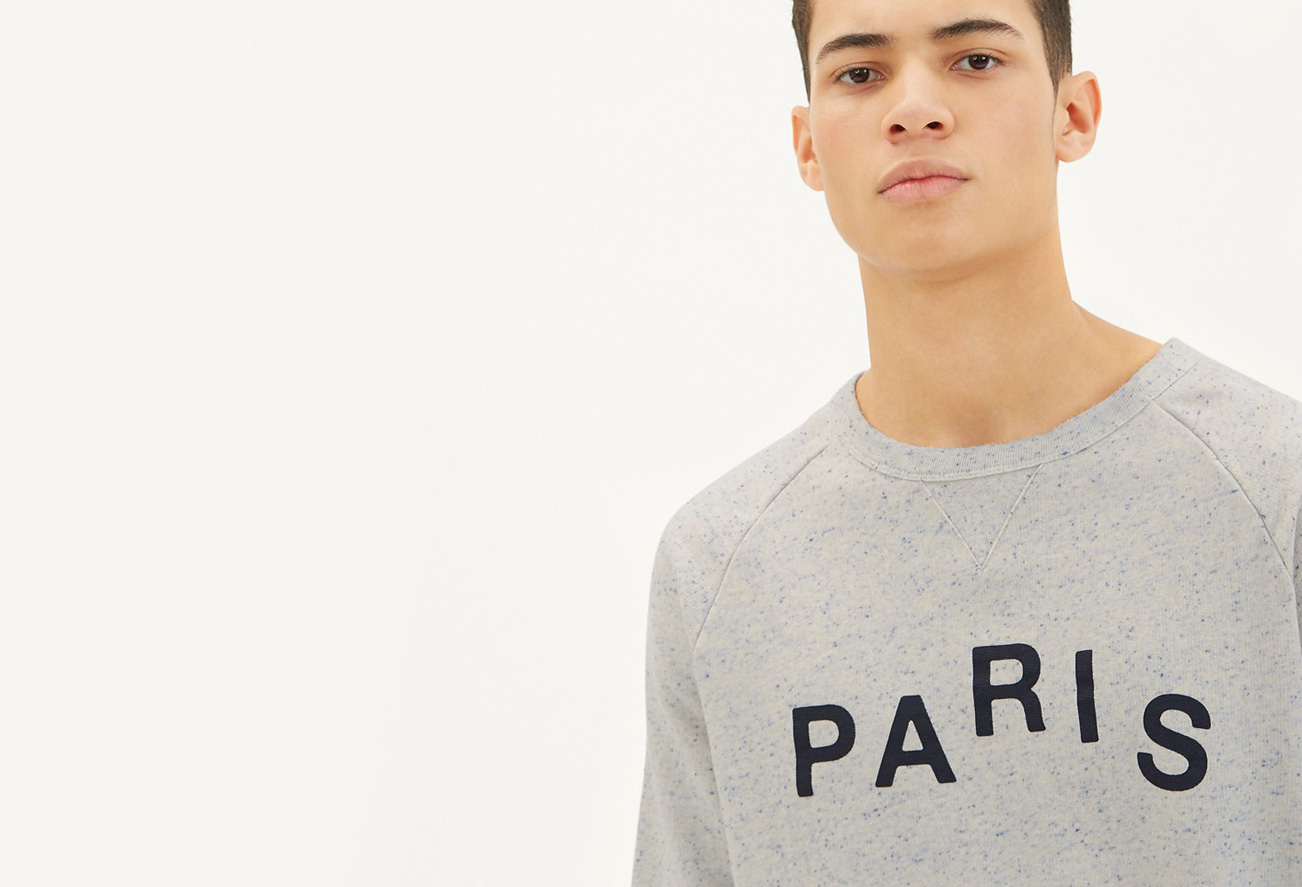 Maison Kitsune Ecru Melange Parisien Cut Sweatshirt
Formerly a go-to for the late night dash to the shops, the classic grey sweater is now a modern day essential due to its extreme comfort and surprisingly smart – if bought in a slim and tapered fit – look. Today, there is a variety of styles currently available from the comfortable, the characterful to the high-end. Our favourite arrival this week comes from Maison Kitsuné who bring their Parisian flair to the classic staple sweat with a playful gradient print on the front, long raglan sleeves, round neck and a ribbed cuff and hem.
[caption id="attachment_22374" align="alignnone" width="770"]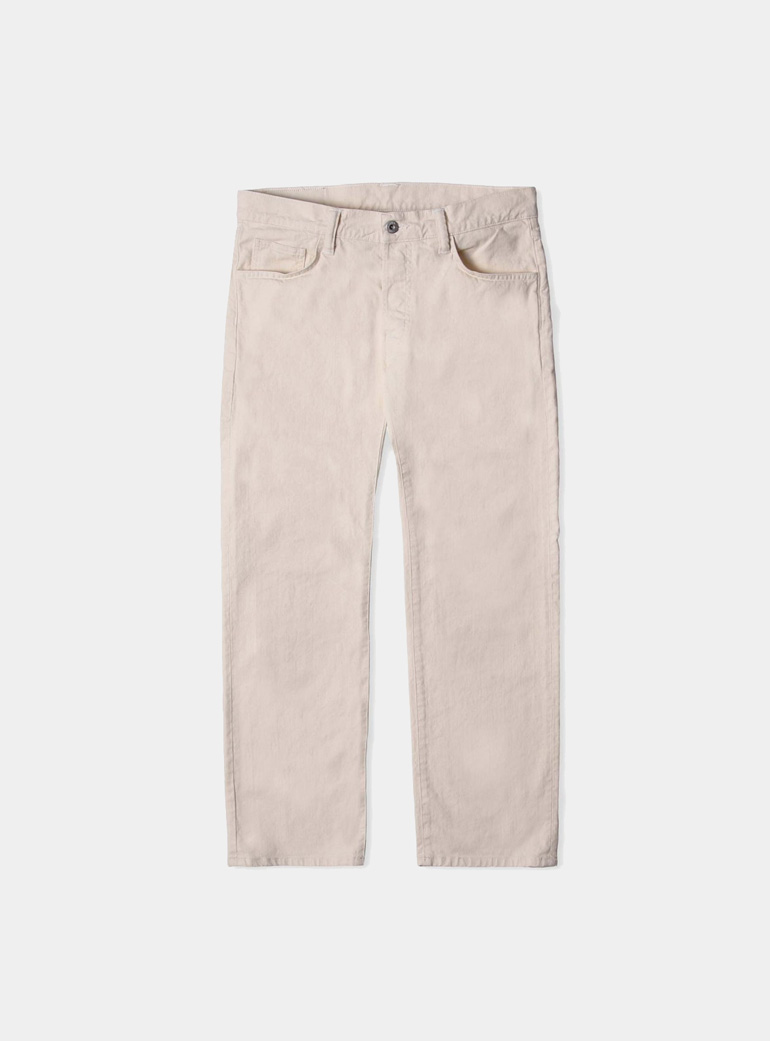 Edwin - ED-30 Loose Straight Cropped Jeans[/caption] [caption id="attachment_22373" align="alignnone" width="770"]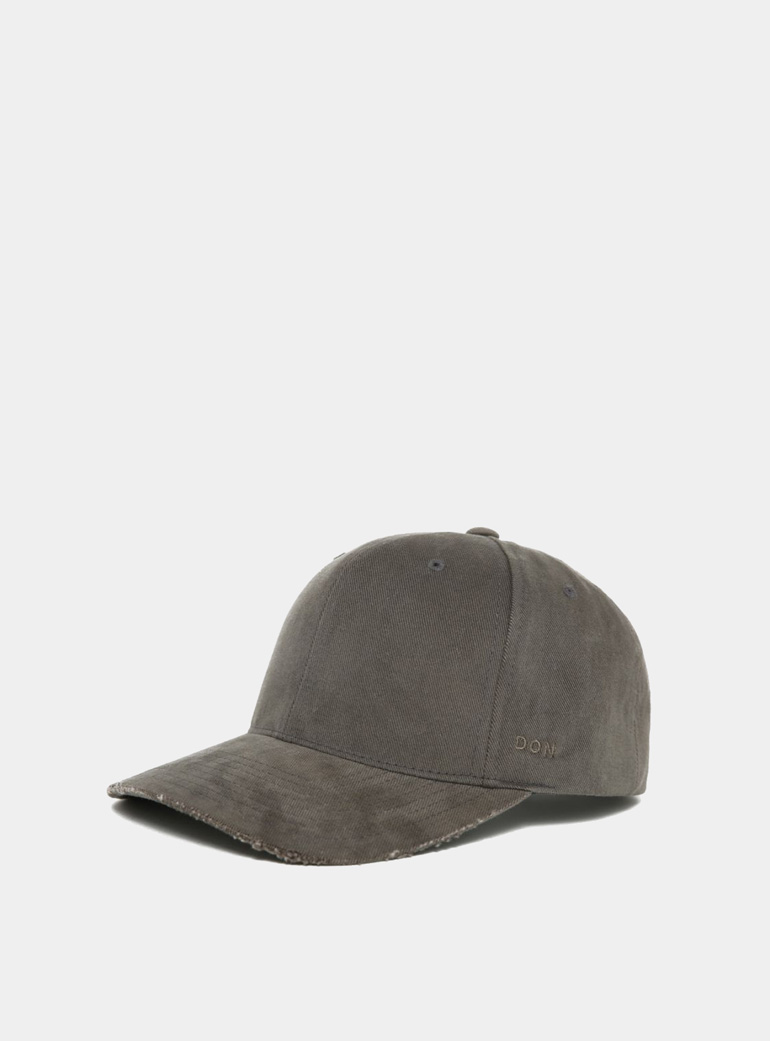 DON Paris - Grey Baseball Cap[/caption]}
Edwin ED-30 Loose Straight Cropped Jeans
Classic straight leg trousers have crept into nearly every collection this spring, but there is still a danger of looking like you're wearing old hand-me-downs if you over-indulge in the shape and fit of the straight-leg trouser. These loose fitting 8oz denim ED-30 jeans from Edwin are the perfect fit as they include elastic fibres for added comfort and a high rise cropped leg that is designed to sit above the ankle - ideal for showing off your favourite pair of white sneakers.
Parisian-based headwear brand Don Paris has expanded its range of premium accessories for summer based on the philosophy of modernism. This light grey baseball cap, a contemporary take on the classic ballcap, is complete with distressed detailing to the visor and tonal 'DON' branding to the side of the cap. A great travelling companion and an easy way elevate any look.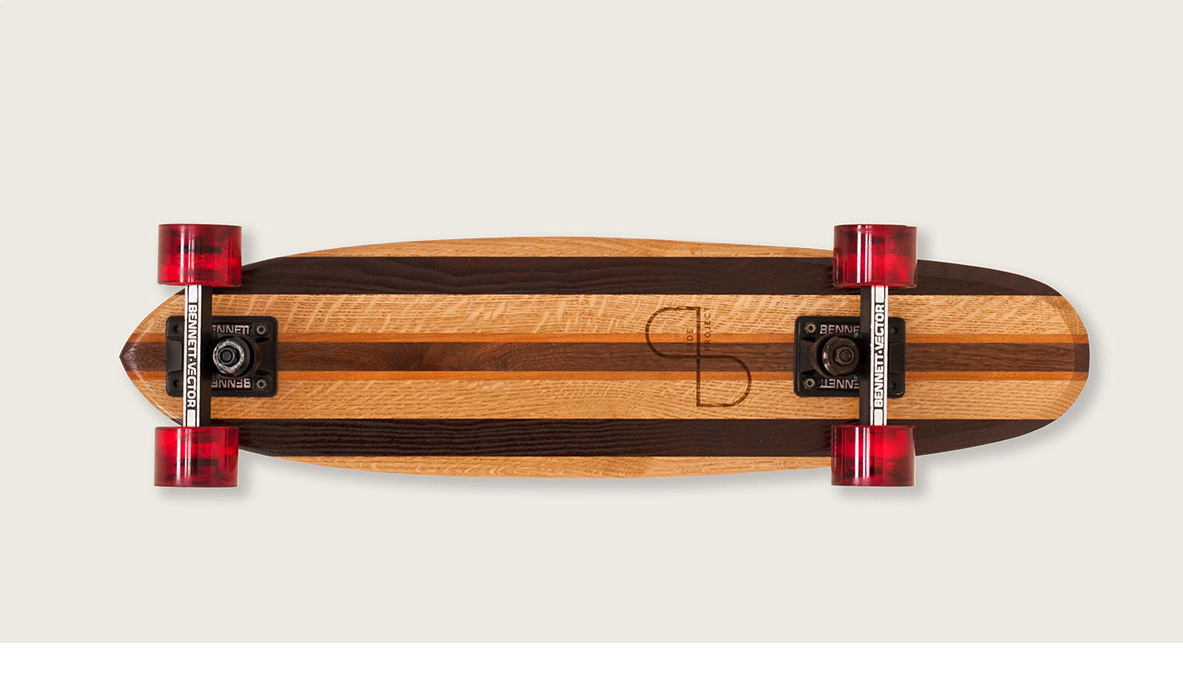 Side Project Skateboards No.10 Mini-Cruiser Skateboard
Inspired by a range of old-school designs, Jake Eshelman of Side Project Skateboards looks back to the heyday of 1960's skating to create his handmade selection of hardwood boards. This super-short mini-cruiser skateboard is suited to every skating style – whether you favour dropping curbs, kicking up dust or carving out campuses. The handcrafted skateboard features a classic-stripe profile, rounded edges and bevelled kicktail details. Finished with two coats of marine grade varnish for a completely one-of-a-kind board.