Things can get a little hectic at this time of year. Everywhere you look there's a new sale or something that you need for summer, and they're probably right – shopping for summer is a task that few have mastered – but at OPUMO we believe in buying less but buying better. That's why we like to narrow down your scope for the week. Each Monday we round up five of our favourite items on site that week, this way you can target a few great items instead of getting caught up in the whirlwind of summer retail.
This time around we have appearances from brands like WANT Les Essentiels, Paul Smith, Common Projects, with a special mention going to KAMO – one of the newest labels at OPUMO.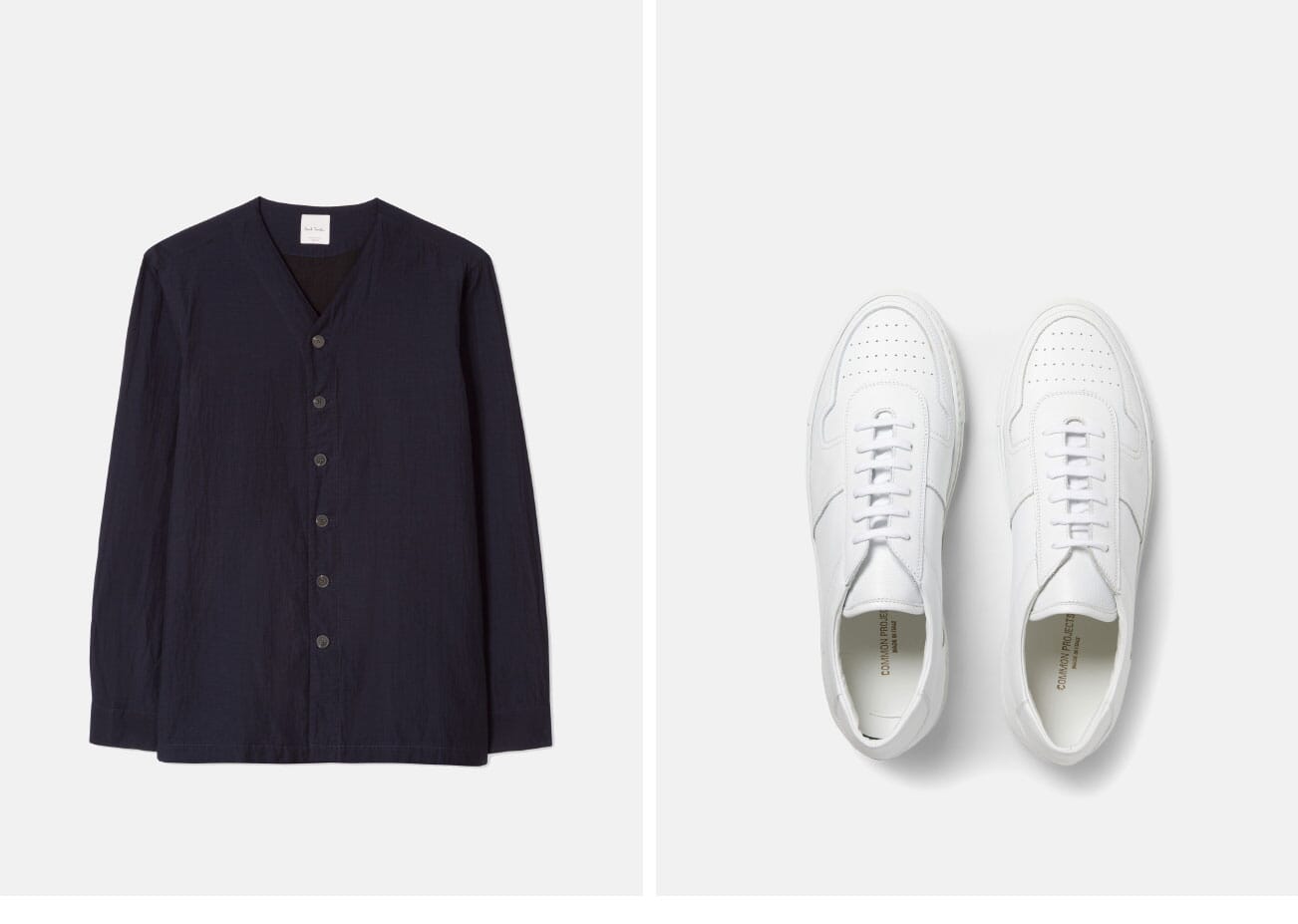 You'd be forgiven for asking how Paul Smith, the iconic British tailor, has remained at the forefront of contemporary tailoring for so long. We don't even really know how he's done it. What we do know is that his unique style and willingness to create playful, attitude-driven pieces has lent his brand a timelessness, setting him apart from passing trends. This Paul Smith Double-Face V Neck Shirt is testament to the label's ability to always keep it fresh. Featuring a baseball-inspired V neck collar, this is made of a cotton-silk blend for a textured, lightweight finish – a quick fix to a wardrobe lacking summer shirting.
Famed for the iconic Achilles Low style, Common Projects' sportier creation takes the form of the BBall Low Retro Sneakers. This silhouette takes inspiration from vintage sports footwear, featuring a perforated toe cap as well as basketball trainer-inspired panelling that wraps the toes and sides. Maintaining the label's ultra-minimalist refinement, top quality nappa leather and gold heel stamp, this shoe is a blessing when it comes to styling: it carries a memorable personality but will style easily with an eclectic wardrobe.
WANT Les Essentiels is a Canadian label that has struck the perfect balance between form and function. While many luggage brands cater to either form or function and fall short in doing so, WANT Les Essentiels uses an innovative range of materials from premium leather to sustainable fabrics to stay ahead of the game.
When it comes to useful luggage, the tote bag has got to be up there with the best of them. Compact, but not too compact, the tote bag forces you to become a better and more decisive packer. The main problem of a tote bag is breakage – it's not out of the ordinary to go through four canvas tote bags a year. Luckily, WANT Les Essentiels' Italian nylon has you covered: water repellent, tear resistant and sun resistant, this is a bag for life.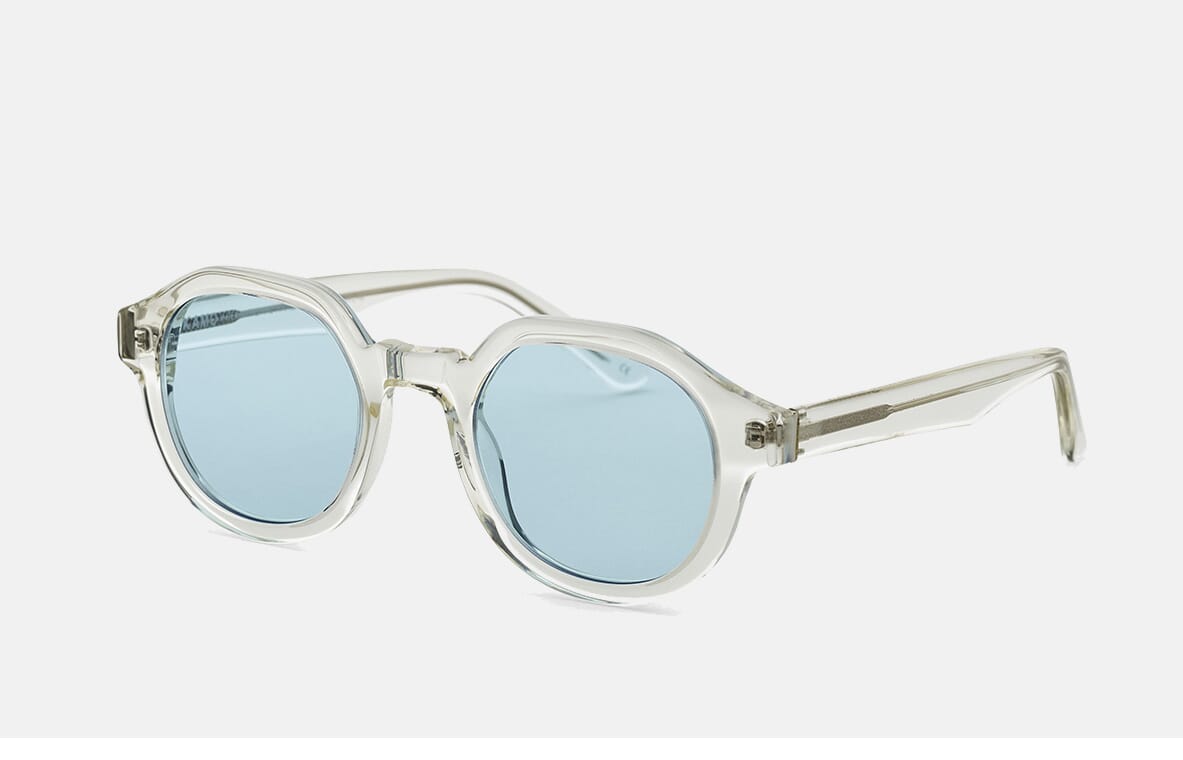 KAMO arrived at OPUMO only last week, so please give them a warm welcome. Taking inspiration from iconic frames of the past, and updating them with sustainable acetate and top-of-the-range Carl Zeiss lenses, we're certainly on board. Kamo's Palermo is one of our favourite models, especially this transparent iteration. The light blue tinted lenses are sure to add a certain something to your summer ensembles.
Haven't found what you're looking for? Browse all of the newest items at OPUMO.
Summer wardrobe sorted? We bet you haven't thought about accessorising yet. Alex Orso is a great place to start.
Be sure to check out our ultimate guide to men's trainers.