Vegetable tanned leather is used to make all manner of items – from furniture to watch straps. You've most likely been buying vegetable tanned leather goods for years without really knowing exactly what it is or how it's made. But don't worry, you're about to find out. Read our guide to vegetable tanned leather for everything you need to know about this magnificent material.
What is vegetable tanned leather?
Vegetable tanned leather is made using a special method that harnesses natural tannins found in organic materials like tree bark to alter the protein structure of the hide. The tannins serve to preserve, strengthen and add colour to the hide, resulting in a thick, characterful leather.
A brief history of vegetable tanned leather
Vegetable tanning is one of the oldest methods of leather tanning and endured as one of the dominant forms of tanning for centuries. It is believed that the Ancient Egyptians first began using the process over 5000 years ago, as a way of protecting the animal hides they used for clothing and shelter from the elements. The vegetable tanning process was refined over the years, but it was the Romans who regulated the industry.
The 19th century saw the invention of chrome tanning – a chemical process that was cheaper, quicker and less labour intensive. This took over as the method of choice when it came to tanning leather, but in recent years, vegetable tanned leather has seen a surge in popularity again, as consumers seek longer lasting, higher quality leathers that develop unique patinas over time.
How is vegetable tanned leather made?
Step 1: Pre-tanning
The hide is first salted to preserve it, before wool, hair and fat residues are removed through a process called 'liming', which involves soaking the drums in large drums of a natural chemical substance known as lime. Then, another solution is applied to the hide in order to lower its pH level to prepare it for tanning.
Step 2: Tanning
Once the hide is prepped, it's placed into a vat filled with tanning agents and water, where it is left to soak for multiple weeks or even months. The master tanner is responsible for manipulating the exact tannin blend, depending on the desired colour, strength and feel. As the hide absorbs more vegetable tanning agents, it begins to take on new physical properties.
Step 3: Dyeing and drying
Once tanning is complete, the damp hide is removed and oiled with conditioners and waxers to enhance the colour and improve durability. Then, it's dried and staked, which is a process that softens the leather.
Step 4: Finishing
Finally, the hide is sprayed with a sealant for protection. It's stretched, trimmed and measured, making it ready to transform into leather goods. Which brings us to...
Best vegetable tanned leather items to buy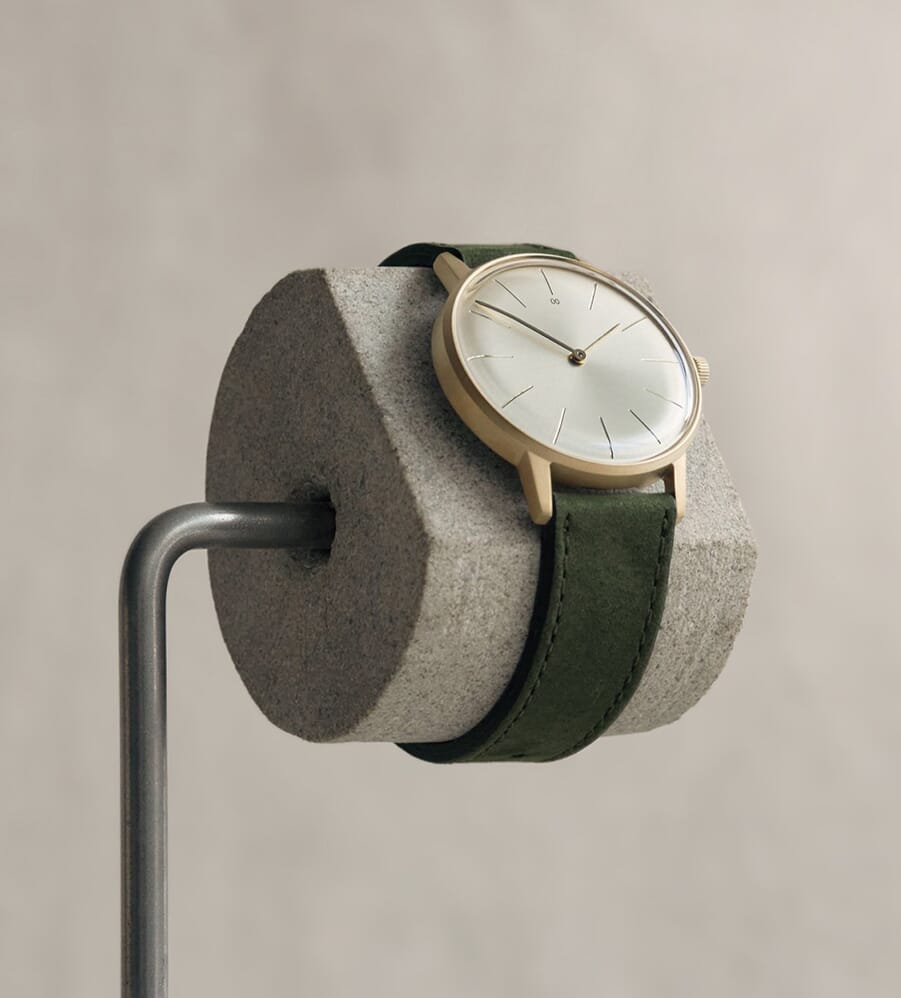 Instrmnt Applied Design Dress Watch
This beautifully made watch from Glasgow-based design studio Instrmnt Applied Design fuses high quality Swiss components with pared-back utilitarian design. The sleek, minimalist look calls to mind the formal dress watches of the '60s. It's the perfect finishing touch to sophisticated evening attire.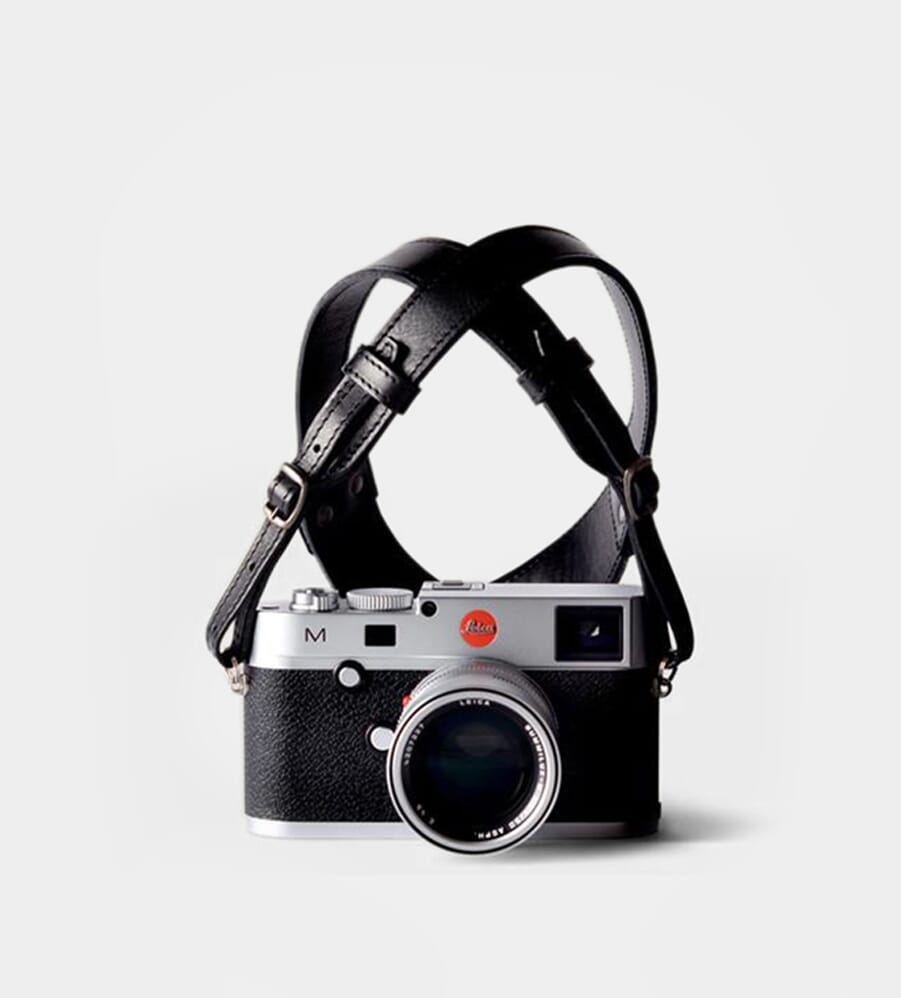 Hardgraft Duotone Camera Strap
This Italian-made Hardgraft camera strap is crafted using two contrasting vegetable tanned leathers for an utterly unique look. Timeless and understated, it's the perfect accessory for any style conscious photography enthusiast.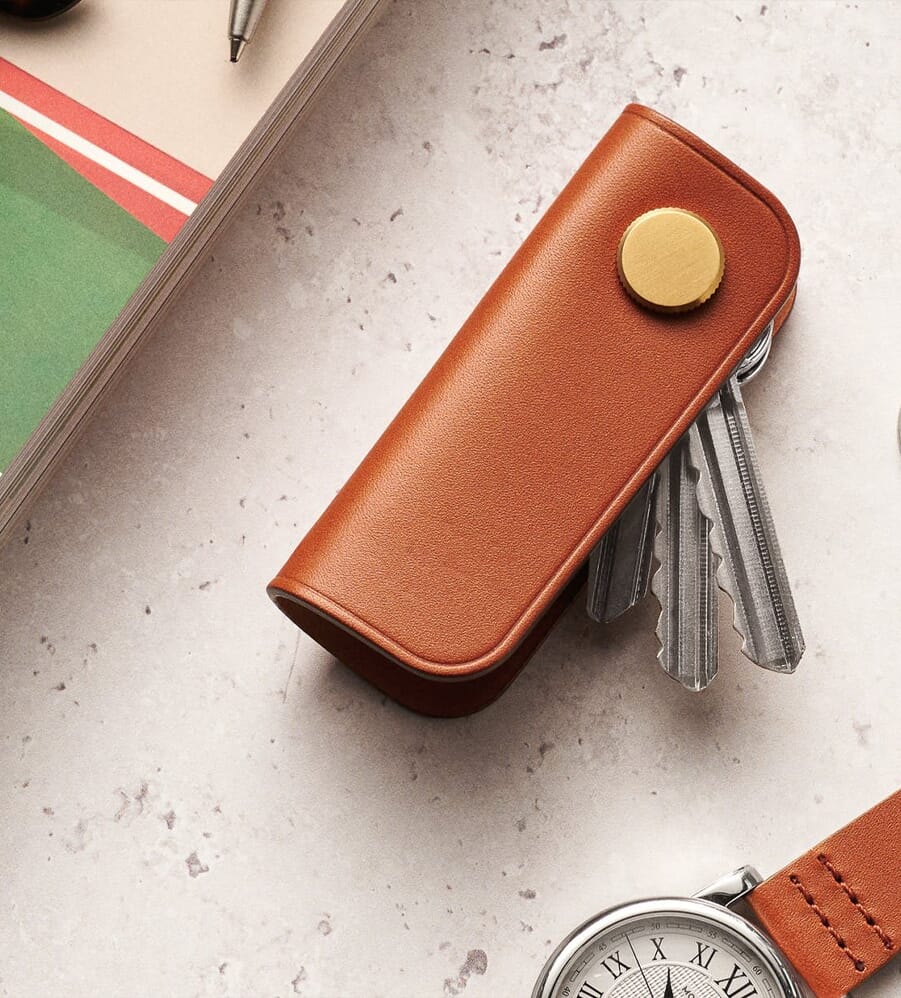 Carl Friedrik Key Organiser
Carl Friedrik has mastered the art of bringing beauty to the everyday and this gorgeous leather key organiser is evidence. Made using vegetable-tanned Vachetta leather from Artigiano del Cuoio in Tuscany, it's both utterly luxurious and perfectly practical.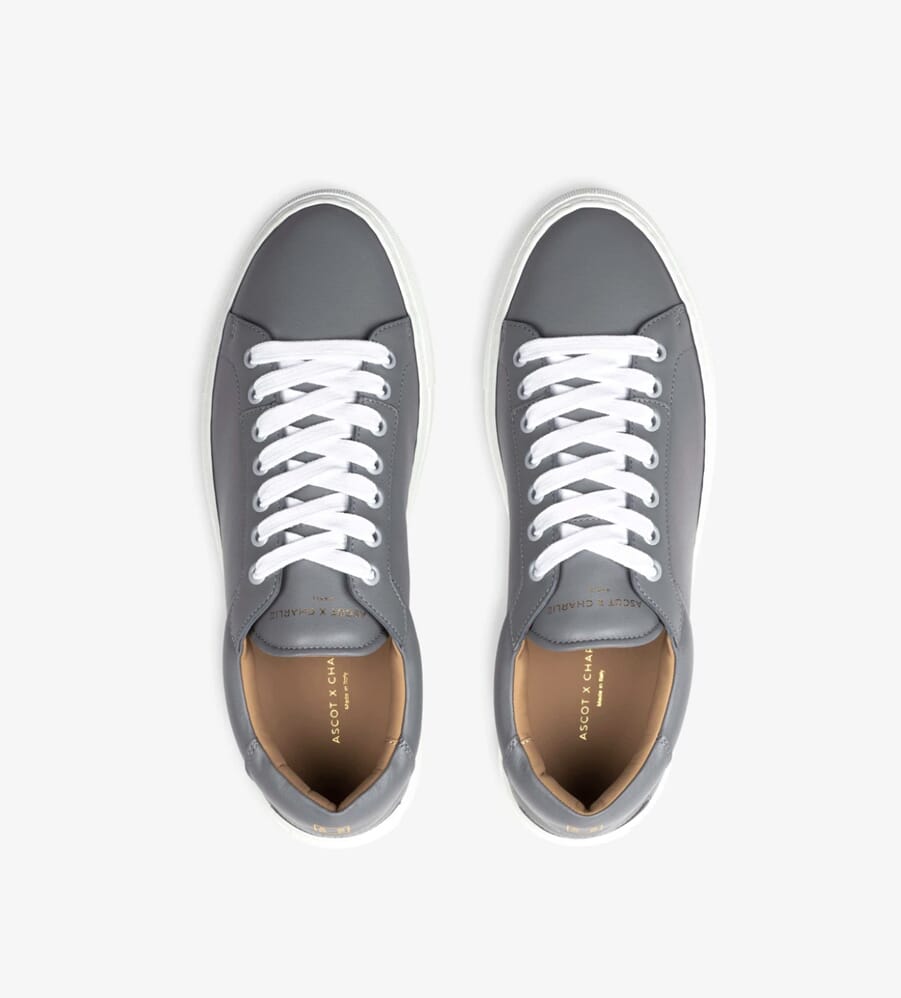 Ascot X Charlie Lione Sneakers
Designed in France and made in Italy, leather sneakers from Paris-based footwear label Ascot X Charlie strike the perfect balance between smart and casual. Wear them with anything from jeans and an overshirt on the weekend to elegant tailoring.
There's a lot to love about leather: check out our guide to leather trainers to find your perfect kicks.
---
---