Never has it been so appealing to jump on a pristine BMW R100 custom and rumble off into the sunset away from manic, face mask-wearing crowds. Isolation needn't mean static isolation, so we got to dreaming about what our getaway vehicle would be and we couldn't stop coming back to Untitled Motorcycles' Kalifornia BMW R100.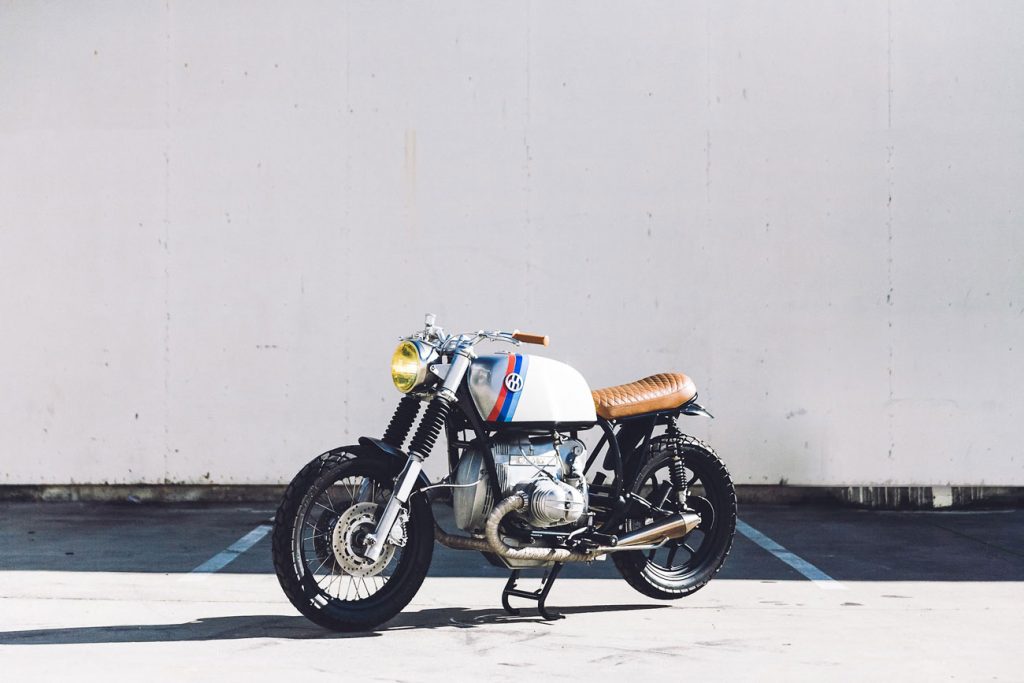 Co-founder of Untitled Motorcycles, Hugo Eccles' engineering skills seem to know no limits. Just take a look at the garage's Zero XP electric bike if you need any proof. Whether it's a vintage cafe racer or a futuristic electric motorcycle rolling out of Untitled Motorcycles, you can be sure that it's engineered to perfection.
---
---
This lightened German classic comes with a Californian twist. The BMW 'M' colours have been reinterpreted in metal-flake paint and separate the front and the rear of the bike. The front of the bike, anything ahead of the 'M' stripes is raw metal, stripped, brushed and clear-coated to preserve the finish.
Behind the stripes, the original fuel tank has been painted in a luscious Porsche cream, complemented by a cross-stitched tan leather seat that matches the natural rubber grips to the handlebars.
While the Untitled Motorcycles BMW R100 has many of the features we'd expect to see on a cafe racer custom, the garage has endeavoured to keep this an everyday bike. The clip-ons are kept quite high for a more natural riding position and the seat left as is, rather than made into a minimal floating platform.
Reliable, great-looking and made for the journey – if we need to ride away into the sunset, we hope that it's on something like this…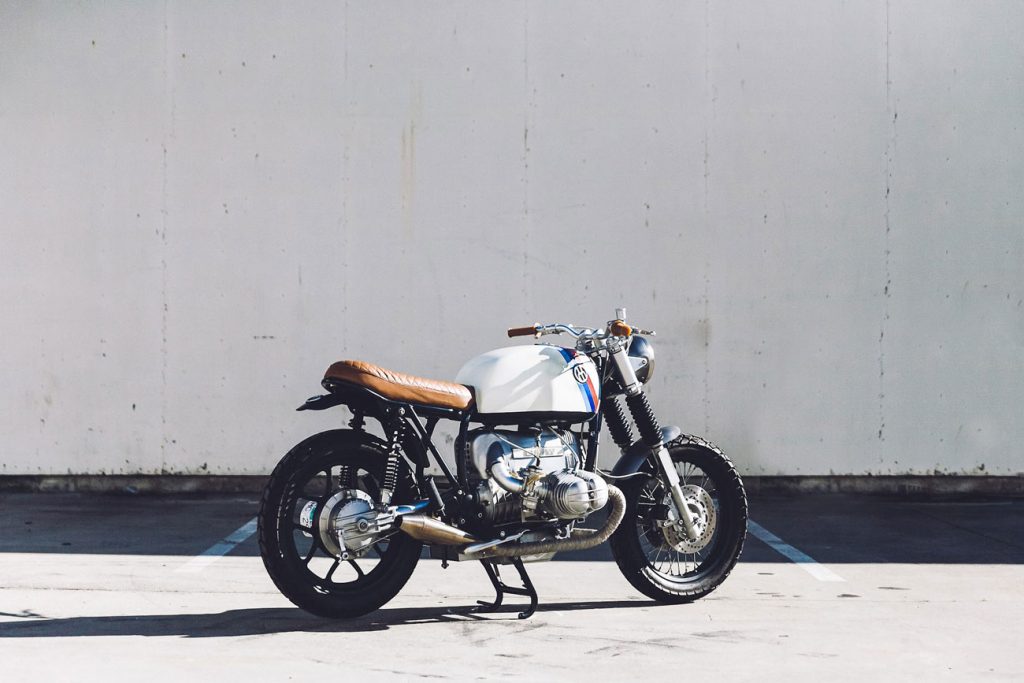 Photography by Speedy Donahue.
When it comes to getaway vehicles, Ruf's Rodeo Concept would certainly do the job.