Welcoming a new brand to OPUMO is no rare occurrence – this week alone we've added 20 more names to the 'Latest' category – but rarely do we find ourselves introducing a new brand or a collection that we'd happily wear in its entirety. But that's where mfpen comes in.
Founded by designer Sigurd Bank, who comes from a background in clothing production and specialist sourcing, Copenhagen-based brand mfpen modernises menswear classics with rather significant characteristics. Most noticeably through a heavy emphasis on both fabrics and detailing.
Despite being only a few seasons old, mfpen harbours a strong vision. By focussing on trans-seasonal essentials, which according to the brand was born from keeping the 'unreliable Scandinavian weather in mind,' it excels in modern oversized cuts and innovative fabric choices. This season, the brand's all-new autumn/winter collection dubbed 'No Place For Distant Space' builds on a baseline of subtle everyday colours – olive, navy, off-white and black – in ripstop, technical Italian nylon, soft neoprene and warm checkered wool blends.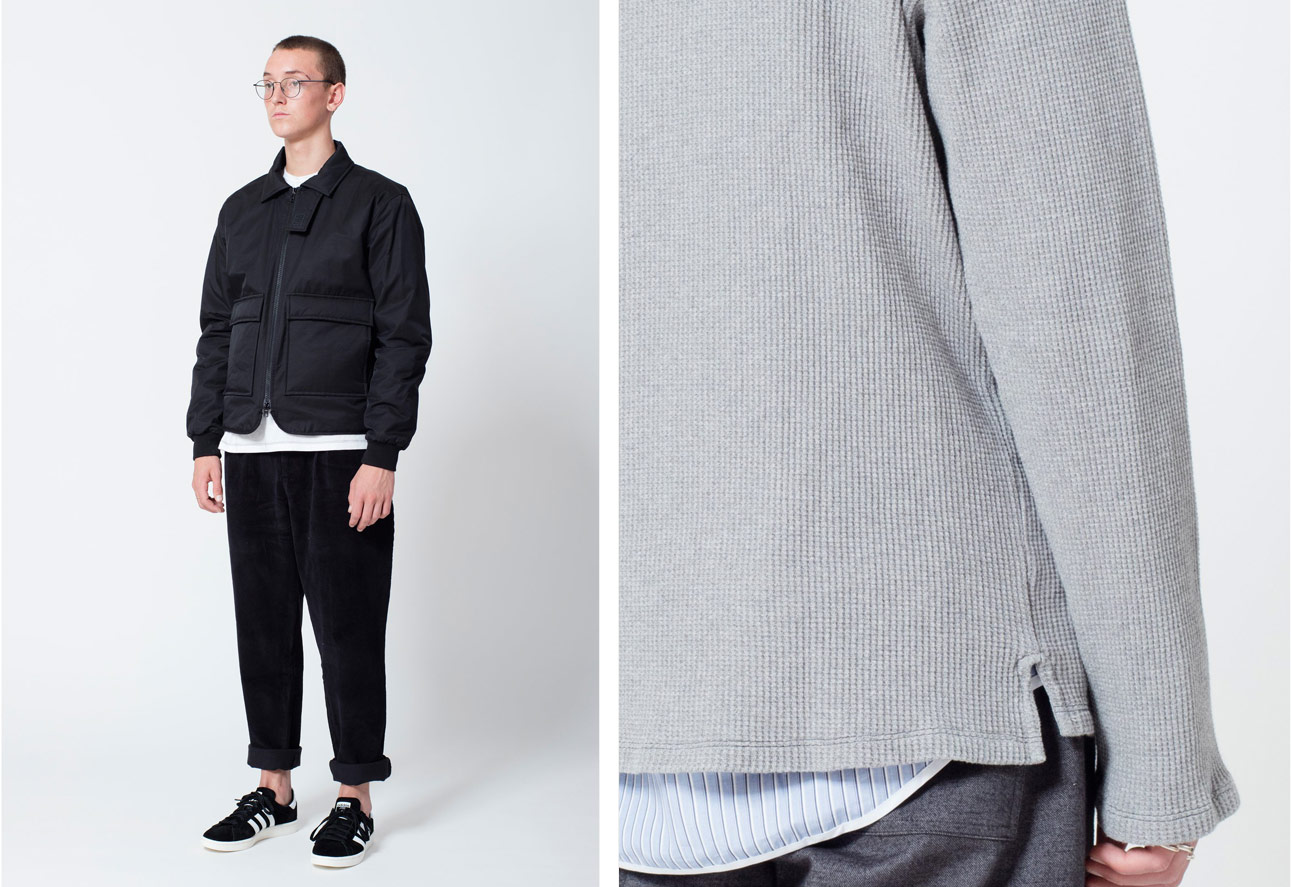 The collection, designed specifically for Copenhagen and wider city living in mind, also caters itself to the unreliable, rough Scandinavian weather due to its diverse range of hard-wearing, premium fabrics. Adding a more playful approach to its design, the style of mfpen's most popular pieces – the Tress Collared Bomber and Work Trouser, to name just two – come in irregular shapes, boxy fits and cropped legs. The sophisticated and relaxed silhouettes represent the sort of clothing that would be impressive if you invested in one standout piece but really come into its own if you owned an entirely interchangeable wardrobe of it. Hence, why our initial claim of 'wearing the brand in its entirety,' is a valid one. The sophisticated and relaxed feel continues across the rest of the collection, ensuring that whenever you may wear mfpen you'll soon come to understand and appreciate the precision and comfort imbued in each piece.
From modern workwear to corduroy shirts – click and shop your favourites, or, alternatively, you can shop the entire mfpen collection here.