We've made it through Christmas. For some, this will be a severe disappointment while others will see this as a roaring success. Although we'll have to wait another 12 months before the festivities again, Christmas has left its mark in many ways, most noticeably in the amount of clutter we now own. Nobody wants to put presents into storage, so how do you make room for them? Do you move your old things to make more room? Surely not, the old things were there for a reason, so there's only one more option: making more room. This doesn't mean that your home needs to be cluttered. With the help of Gejst, Moebe, Hem and Menu, we've put together a selection of our favourite storage solutions to lend a helping hand during this cluttered time.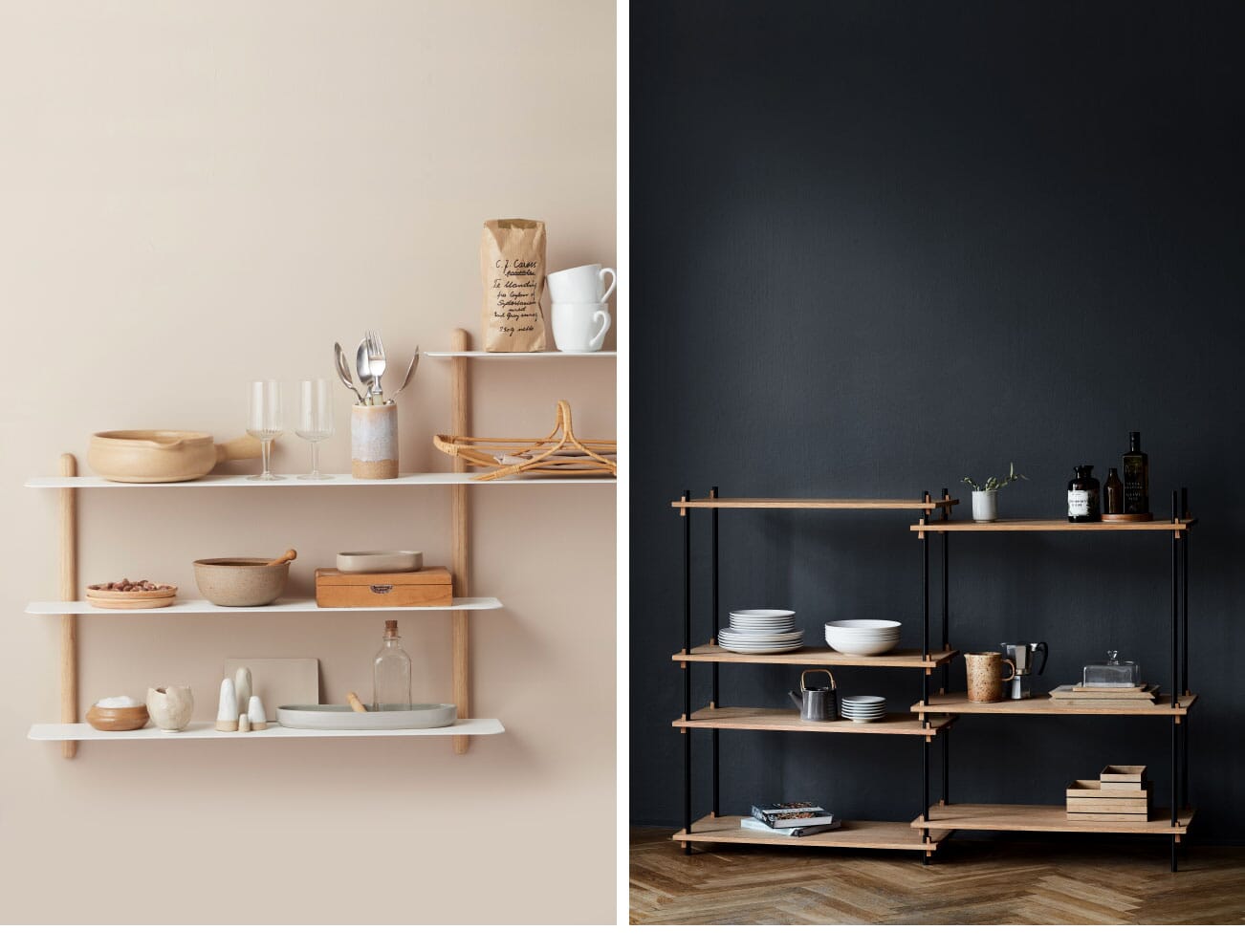 Kitchen storage
Gejst White Light Oak Nivo B Shelf
Gejst's Nivo B Shelf is designed by Böttcher & Kayser and features no unnecessary details. The simple construction is characterised by clean, precise lines and a pared-back colour scheme. There are no visible screws as the shelves slide smoothly into the supporting wooden poles. Every component of Nivo has been carefully thought out, resulting in a great-looking shelf that's subtle and – most importantly – easy to construct.
Moebe Oak Medium Double Oak Shelving System
In a way, your shelves act as a stage for your possessions. Why, then, do so many take so little pride in the shelves themselves. We should be able to choose, building the storage around the items. Luckily, Moebe has already thought about this and grants us that possibility with the Double Oak Shelving System. The system can be built as long or tall as you like, and even around corners. These wooden shelves don't require any screws thanks to a simple peg system.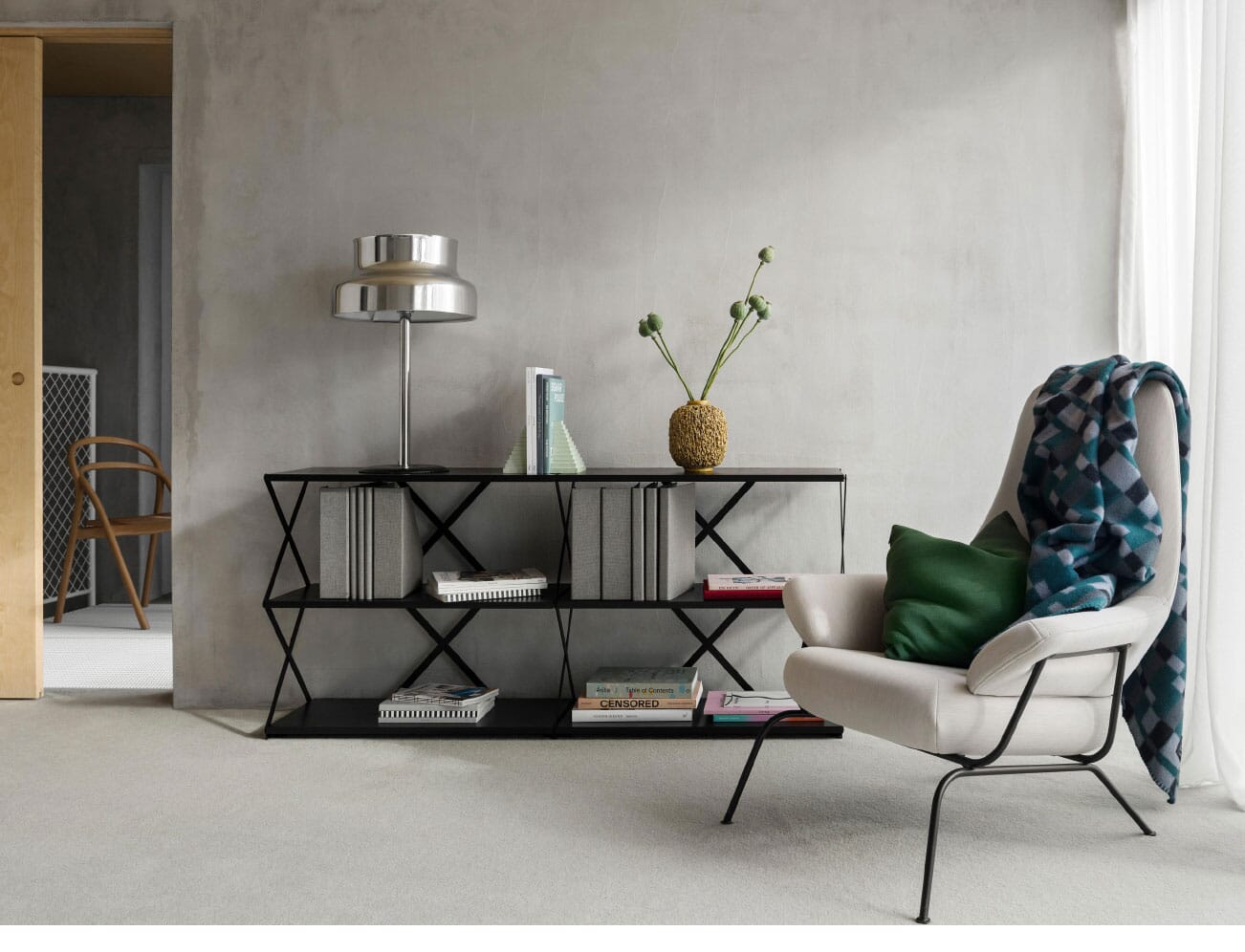 Living room storage
Hem Black Lift 3 Wall Shelf
Hem's Lift 3 Wall Shelf takes inspiration from industrial scissor lifts. Constructed from solid ash, this shelf reflects the urban beauty of the construction lifts while retaining the practicality of its source material. Although shelving units are surrounded by horror stories of being impossible to construct, this set comes packed flat but can be assembled in minutes without any tools.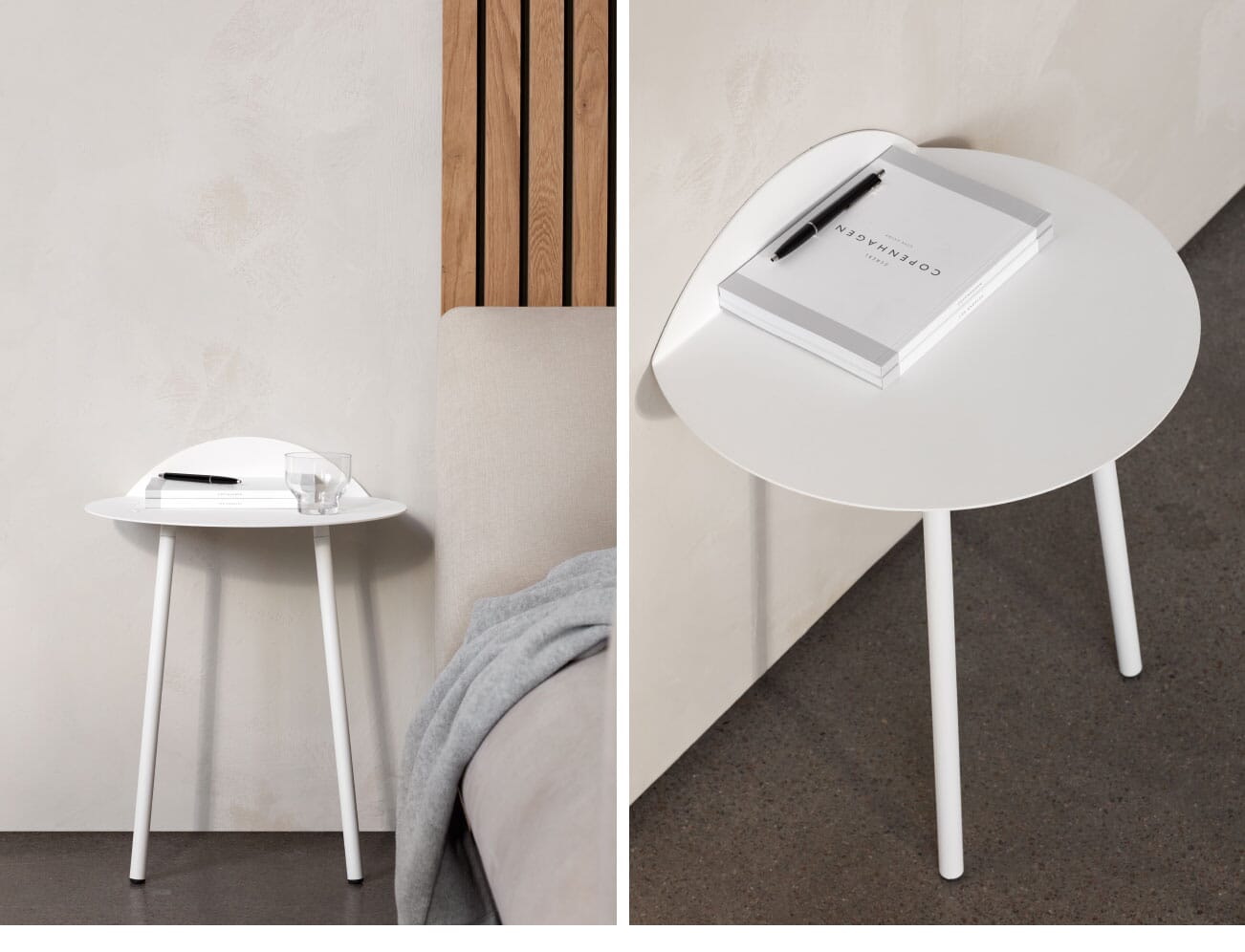 Storage for the bedroom
Menu White Low Yeh Wall Table
We know, it doesn't look stable. It feels slightly uncomfortable to place a glass on Menu's Low Yeh Wall Table but the two legs combine with the wall rest to surprisingly stable effect. You'll be hard-pushed to topple this structure. We think this is one of the most useful pieces in this round up thanks to its portability. Wherever a side table is needed, call for the Menu Low Yeh Wall Table.
Bathroom shelving
Menu Black / Dark Ash Towel Ladder
Menu's Tower Ladder is asking for access to your bathroom. A ladder shelf is a great way to diversify your storage solutions. This casual shelf is so simplified that it's hard to take your eyes off it. The bold lines exude understated elegance. While it is made for towels, don't limit it to the bathroom. A ladder shelf is also a simple way of organising clothing, scarves or coats. A leather handle at the top of the piece makes it easy to reposition to your liking.