Brutally styled, stripped of all but the barest essentials, this bespoke Vagabund V08 discards all of the commuter respectability of the 1988 BMW R80RT on which it is based. This is one demon of a motorbike - and the detailing will stun you.
Where Is Vagabund Moto Based?
The V08's bike-obsessed creators work out of a cluttered workshop north of Graz in Austria. Vagabund's stated philosophy is to think of the motorcycle as "a state of being ... transcending class and status like no other vehicle". In the V08 they have created a machine that oozes aggression.
What Makes The Vagabund V08 So Special?
The mudguards were discarded as heavy and unnecessary. The slim fuel tank is off a BMW R75/5. The foreshortened rear frame is hand-made. A fresh exhaust system from a BMW R100R is black ceramic coated.
On the shortened handlebars, there's a minute speedo by Motogadget who also supplied the tiny turn signals. A Shin-Yo LED rear light has its own specially-built housing. Even the new rear numberplate holder was made in the Vagabund workshop.
How You Can Get Your Hands On The V08
Remarkably, the V08 is road-legal – in Austria at least – but sadly it's already sold, built to commission for a discerning client. Vagabund's door, though, is always open to new commissions.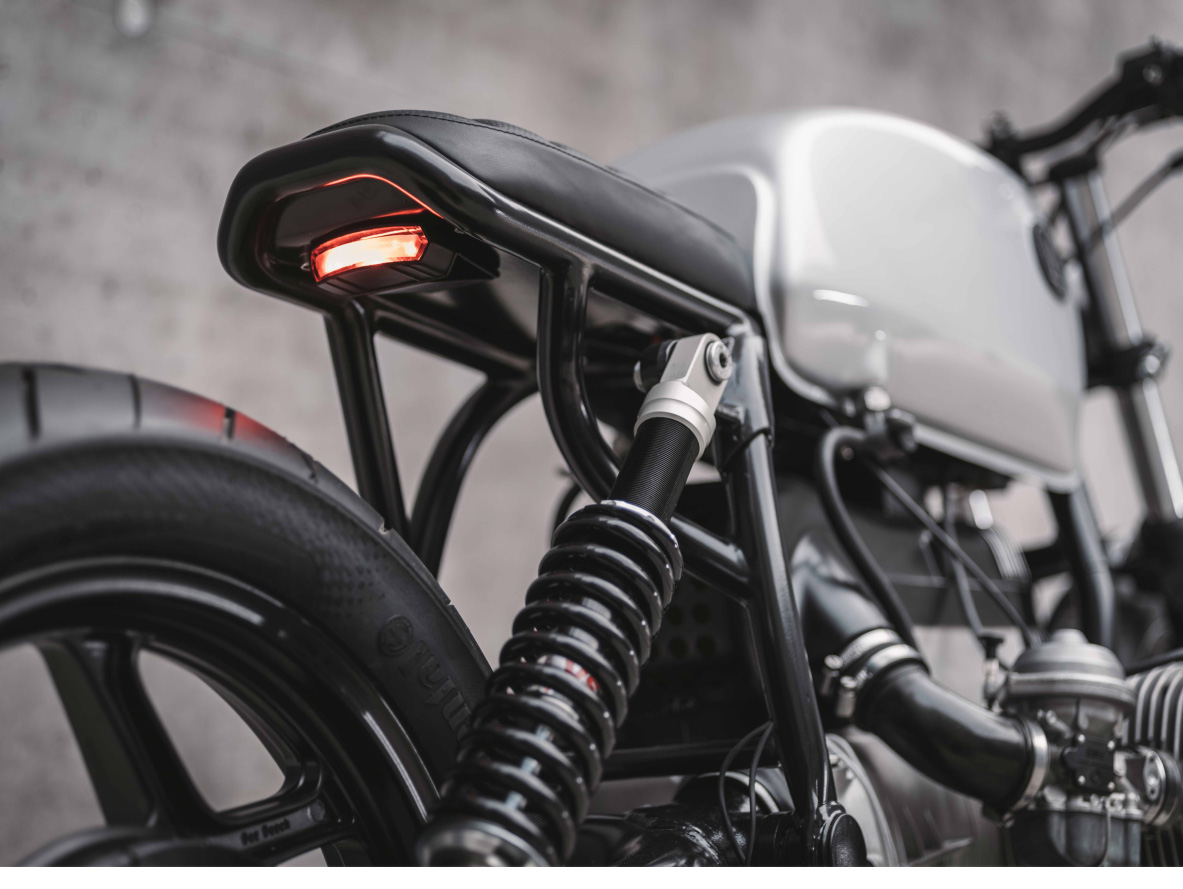 Want to see more? Check out the Vagabund Moto V09 – a renovation of a classic a 1992 R80 RT.