Architect Vaughn McQuarrie – who worked in the UK for a decade before relocating his practice to an island off the coast of Auckland – has completed a house in New Zealand's picturesque Waiheke Island that features fully glazed gable ends and a helical staircase that connects the open-plan ground floor with expansive mezzanine floors above.
McQuarrie based the design of the Anzac Bay House on the simple gabled form of a traditional 'bostshed' to ensure the property was appropriate to its surroundings and the neighbouring sheltered cove.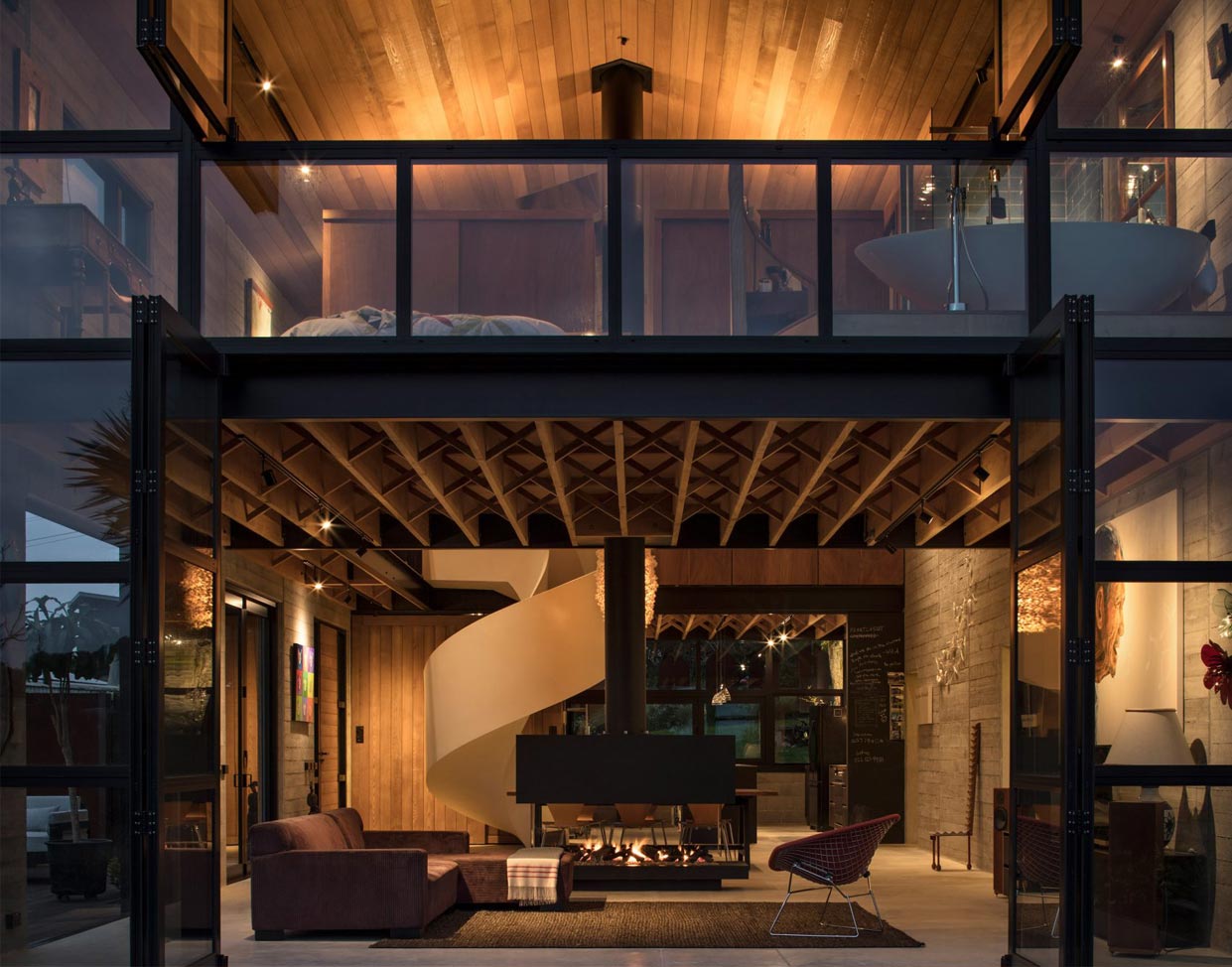 Internally, the architect wanted to create a modern home with an open feel, installing a spacious living area at the centre with a series of additional functional spaces arranged around its edges.
The large living space is facilitated by a pair of parallel precast-concrete walls that form the building's main structure and support a lightweight pitched roof. Elsewhere, steel I-beams are fixed to the walls on either side to brace the structure and they are traversed by a series of perpendicular wooden rafters.
The exposed structure is complemented by bare walls made from a lightweight precast concrete material called Litecrete, which contains pumice aggregate that improves the home's thermal performance.
The home is entered from a lane that extends from the street along the side of an old stone wall that separates it from the neighbouring property. The large door opens directly into the main living area and is positioned adjacent to a white helical staircase and beneath a bridge that connects the two mezzanine platforms at either ends of the house. Both gable ends are also fully glazed and incorporate windows at the centre that open outwards to allow fresh air to circulate the entire property.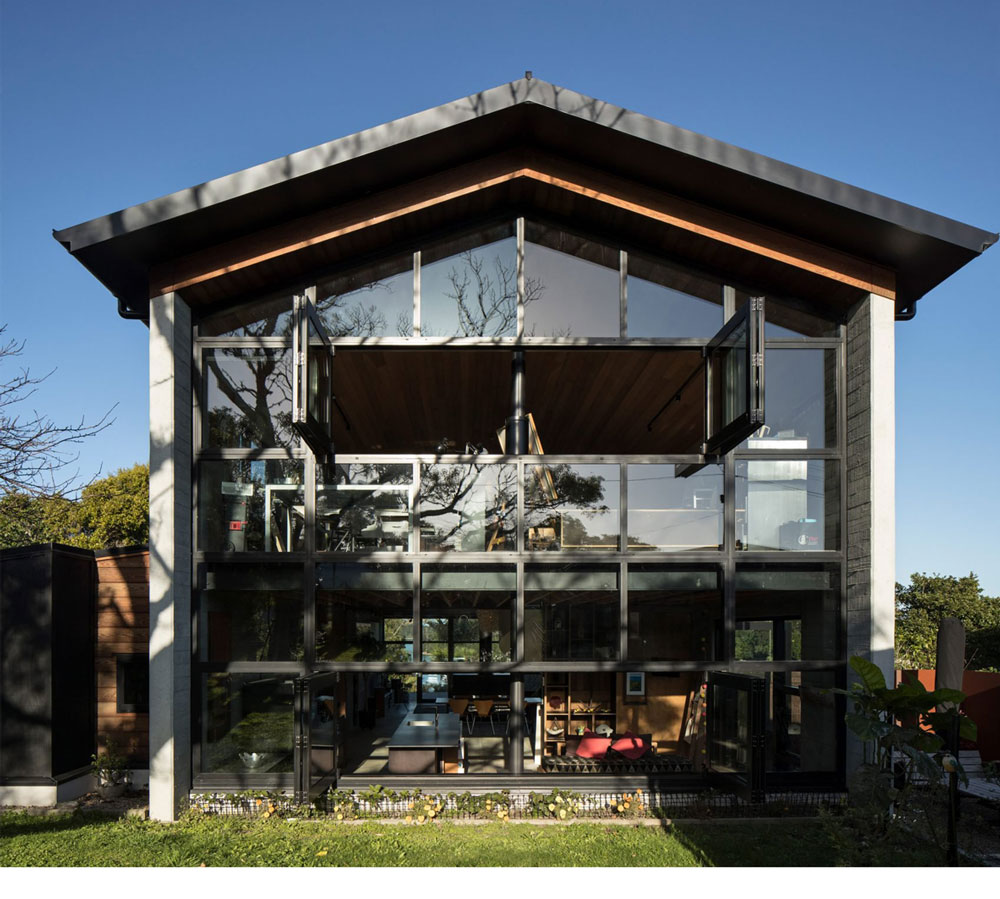 Images courtesy of Simon Devitt.