Great skincare needn't be complicated. That's the reassuring message from Verso, the Stockholm-based minimalist skincare specialists. Verso's philosophy is that skincare can be simple and convenient as well as effective. These are products designed to meld easily into your daily routine, developed in conjunction with leading Swedish scientists and rigorously tested to ensure there are no unnecessary ingredients, just what's needed to keep your skin healthy and glowing. Form follows function, indeed.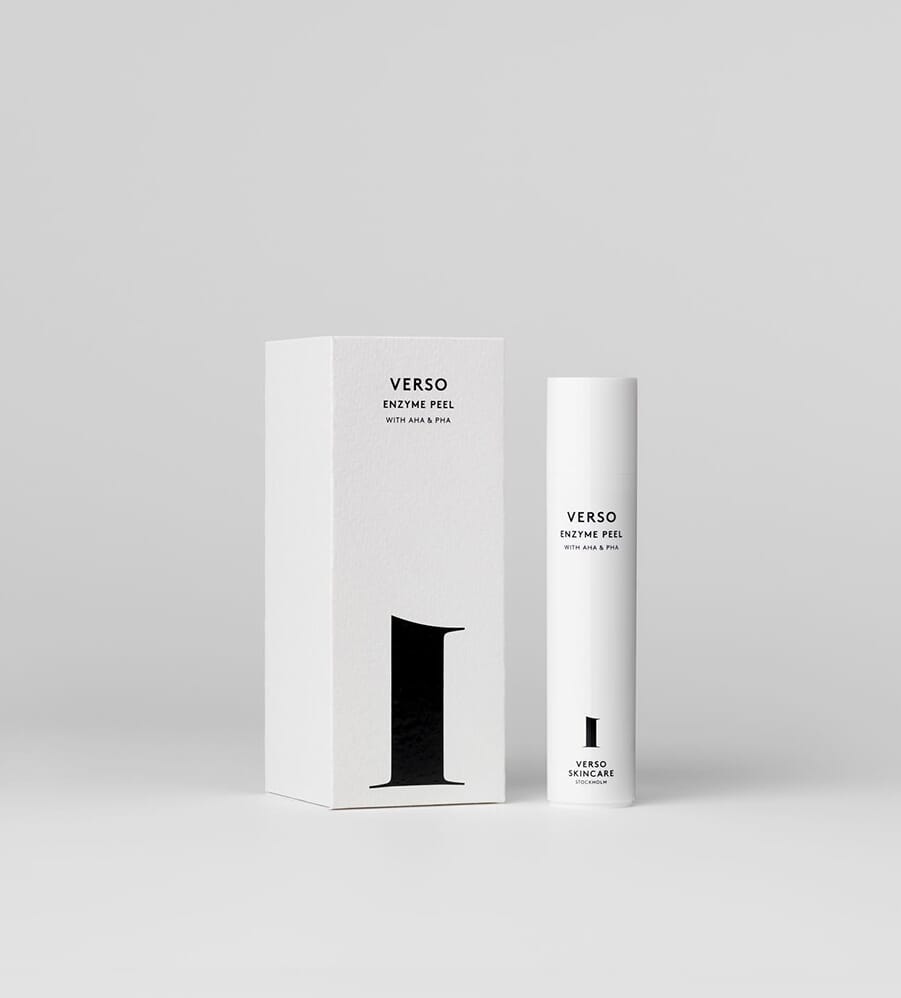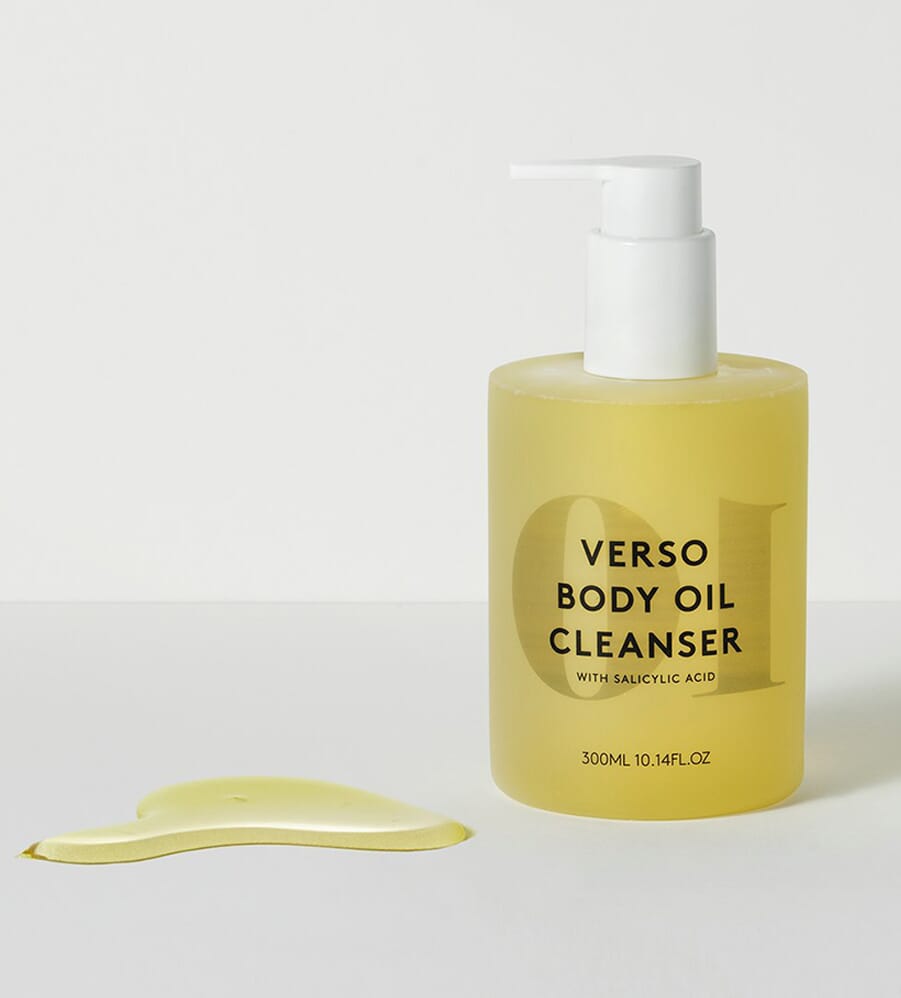 The minimalism begins with starkly direct black and white packaging, a design approach that would be right at home in a brutalist bathroom. Just as brutalism celebrates what it's made of, so with Verso there's no disguising what's on offer here. It's skincare pure and simply presented. Naturally, what's in each product is the result of careful formulation to ensure that your skin has the best possible care.
A quick scan of ingredients reveals a refreshingly low count of what's in each Verso product. Verso is based close to the University of Stockholm's campus. The company says this proximity to leading scientists is key to how Verso has developed its tightly edited range of skin essentials. And science is at the heart of Verso's unique approach to skincare.
Verso's Lars Fredriksson is renowned in the skincare world. He worked under the supervision of doctors from Karolinska University Hospital in Stockholm to find that a specific formulation of the Vitamin A derivative Retinol, known as Retinol 8, produced results eight times more effective and half as irritative as conventional Retinol. The result, says Verso, is "immediate moisturisation and long-term hydration".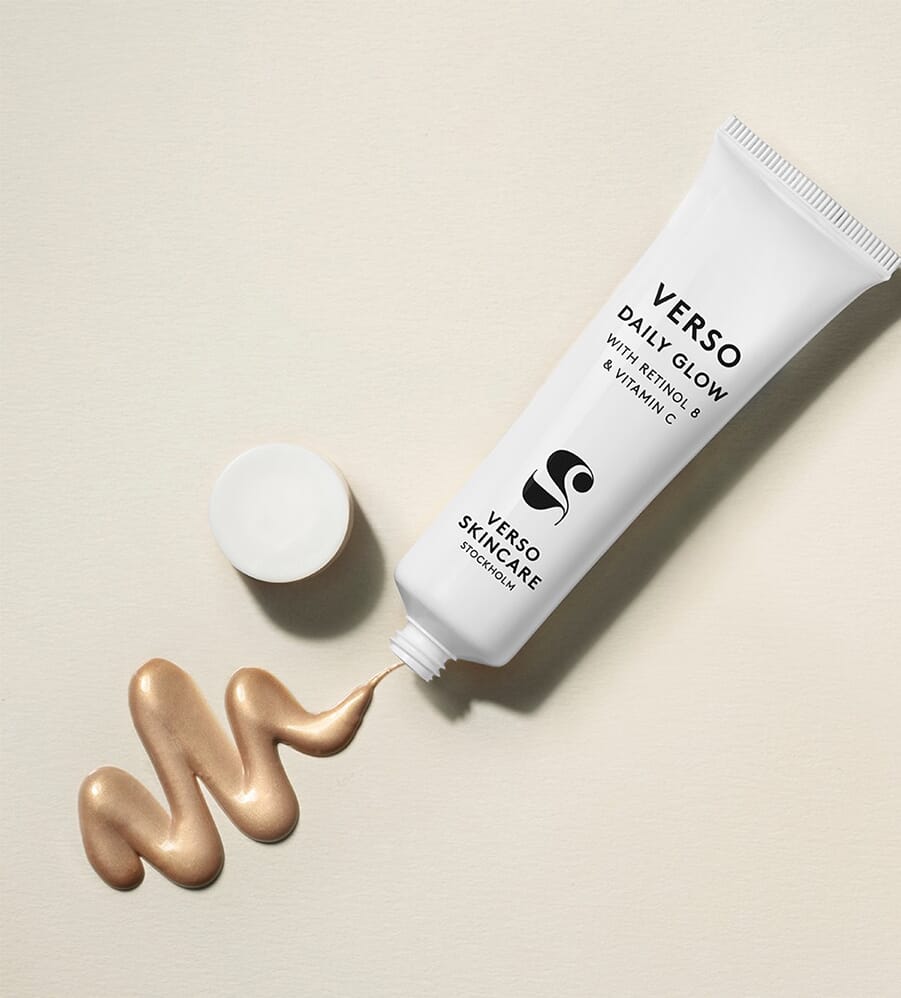 Along with Retinol 8, Verso says, selected functional ingredients include Niacinamide, Turmeric, Oats, Hydrolyzed Yeast Extract, and Ceramides. The low ingredient count means not only greater and visible long-term improvement, but that Verso products are suitable for all skin types, including delicate skin. 
Verso's skincare sets for men include no-nonsense products such as its Super Facial Serum, Super Eye Serum, Night Cream and Dark Spot Fix. Like the packaging and the minimalist ingredient list, the names of the products say it all. We like to think of Verso as the Volvo of the skincare world: quietly superior products that are the results of meticulous research with all but the essentials put aside, and that will protect you - and your skin - from the rigours of everyday life. Scandinavian science for your bathroom cabinet.
---

---
Learn more at versoskincare.com.
---
---