Vetements is the cult Swiss-based label that's become a by-word for limited edition, must-have casual jeans, hoodies and T-shirts. References are often to pop and commercial culture, cut is audacious and the brand's following is obsessive. The concept is everyday pieces inspired by what we find all around us. In short: Vetements transform the apparently ordinary into something extraordinary.
Vetements — French, of course, for "clothes" underlining the post-ironic take this label has on fashion — was founded in 2014 by brothers Demna and Guram Gvasalia, both of whom have notable backgrounds at high end labels. The key to understanding the label is to expect the unlikely. With appropriated household logos and highly individual cut, Vetements is now regarded as a leading voice at the avant garde edge of contemporary fashion.
When it comes to finding your perfect Vetements fit, note that all of Vetements' pieces are generally true to your usual size. Be aware though that strictly limited production of each piece — and production often by hand — means that sizing will inevitably vary slightly. If anything, sizing is slightly larger than your usual size so if in doubt consider going down a size, or even think of ordering two of the same item to find your perfect Vetements fit.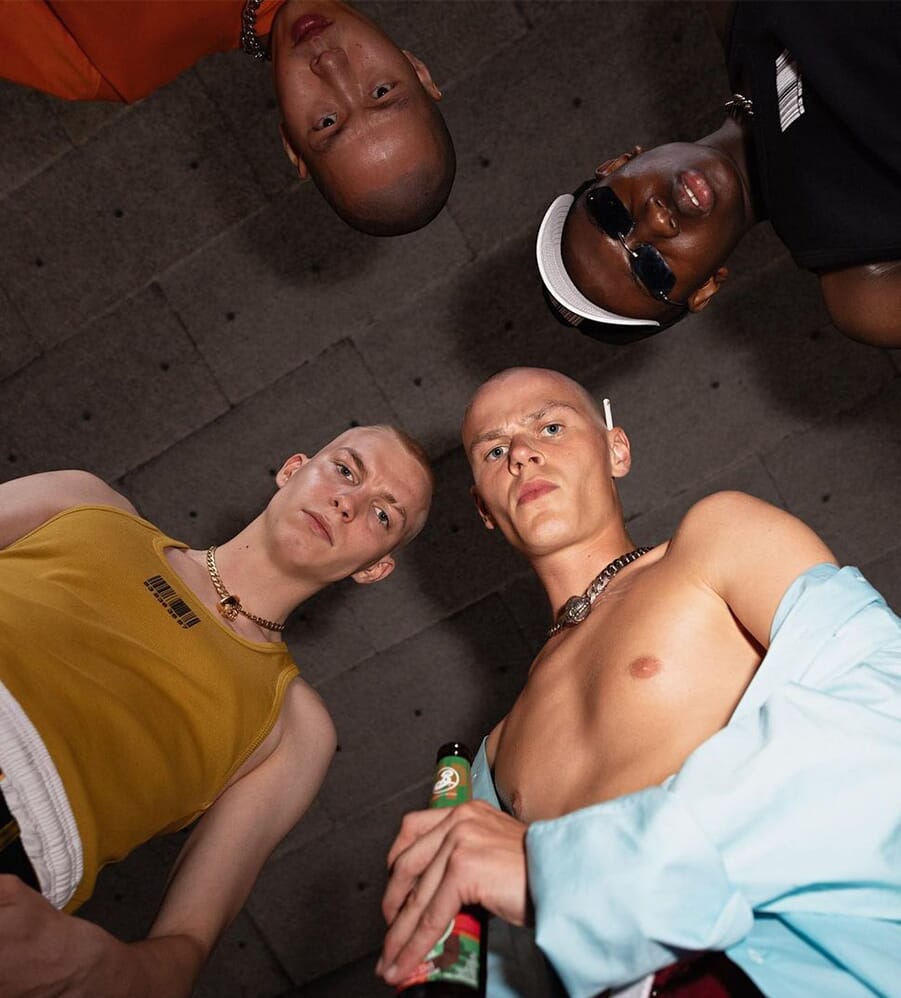 Vetements sizing notes
Limited release of all items means sizing can vary
Fit may be slightly larger than your usual size, so if in doubt go a size down
If in doubt, why not order two sizes of your chosen Vetements piece to find the ideal fit?
Vetements size charts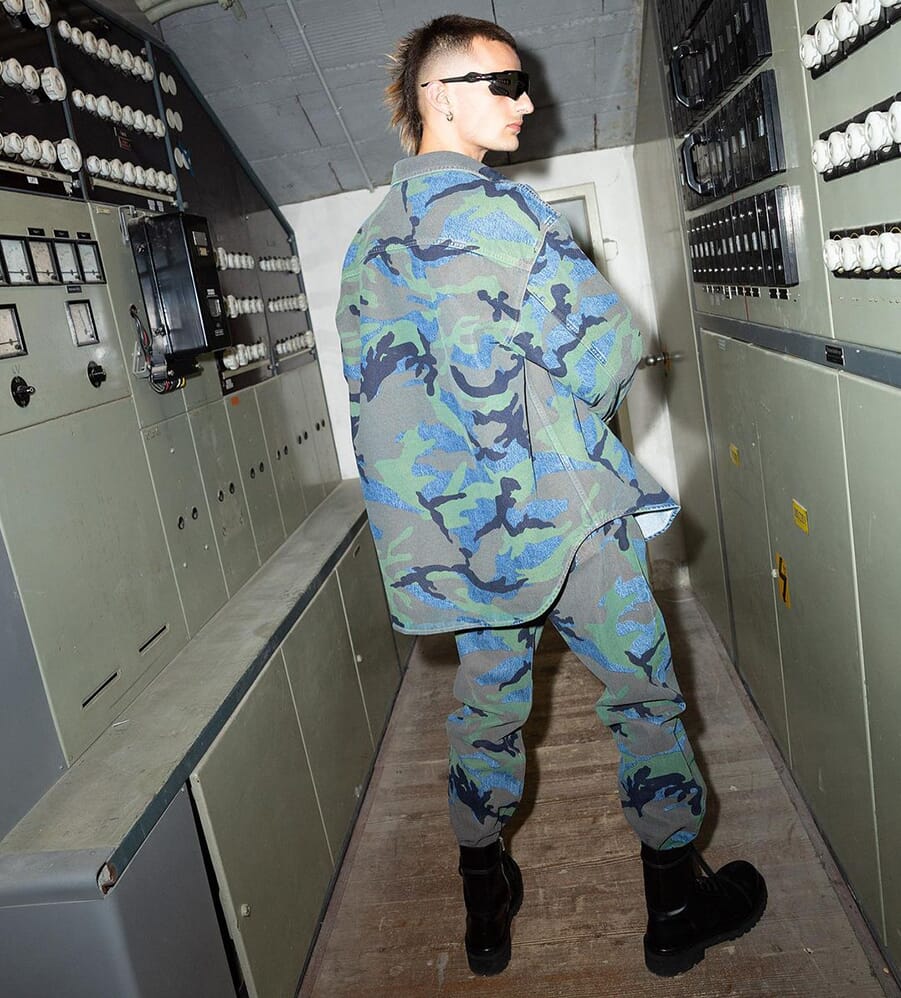 Trousers, shorts and underwear
| | |
| --- | --- |
| Your waist size | Vetements size |
| 30" | XS |
| 32" | S |
| 34" | M |
| 36" | L |
| 38" | XL |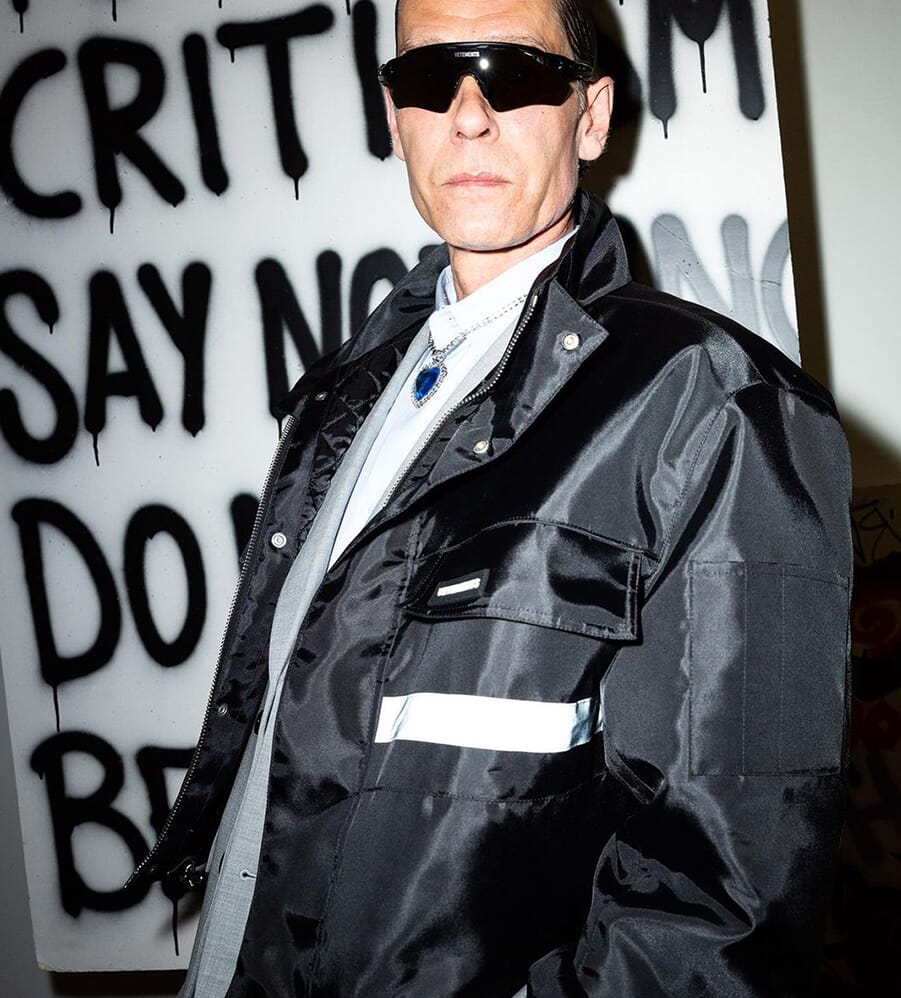 T-shirts and hoodies
| | |
| --- | --- |
| Your chest size | Vetements size |
| 32" | XS |
| 34" | S |
| 36" | M |
| 38" | L |
| 40" | XL |
Discover our ultimate men's shoe sizing guide.
---
---