Project name: Villa MQ | Location: Tremelo, Belgium | Completed: 2015 | Architect: Office O Architects
Villa MQ is located in Tremelo, Belgium on a large plot surrounded by pine trees typical of the area. This modern property was designed for a couple with two children and, while they did request the usual features of a family home, specifically wanted "something special". That wish was certainly fulfilled by Office O Architects.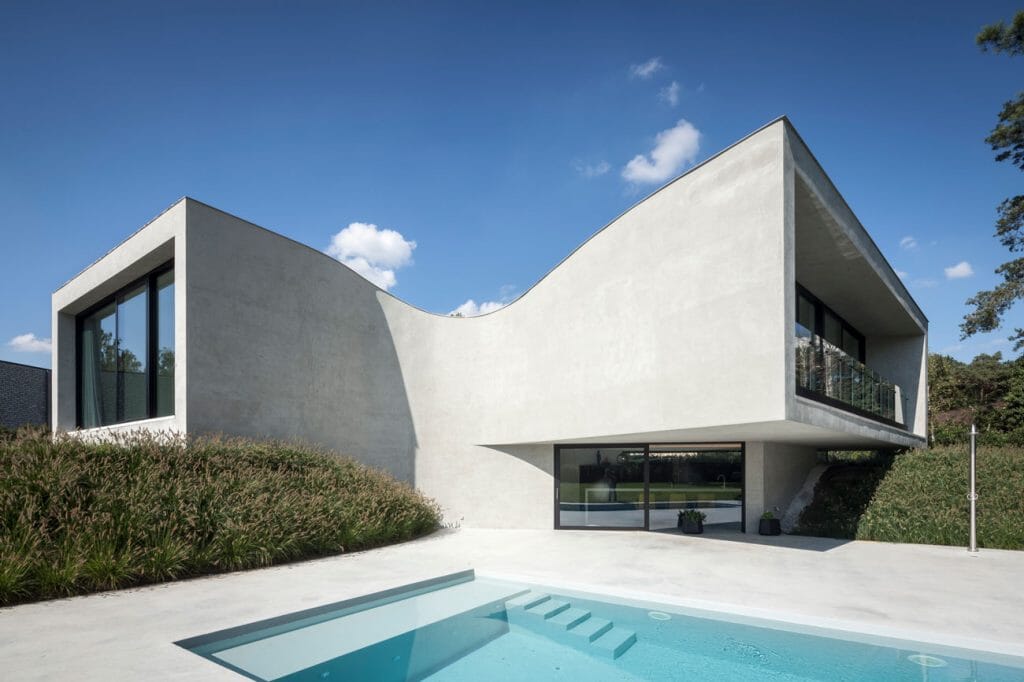 On this request, OOA altered its approach. The studio is usually very conceptual when developing a design, ensuring that each has a strong direction to follow. Throughout Villa MQ, however, the studio decided to go with the flow. Taking into account building regulations, the house was built around the desired spaces, and therefore plays with the fundamental architectural elements. This led to aspects like characteristic curved walls and varying ceiling heights.
The flowing lines of Villa MQ unfold over five split levels which are each given their own unique atmosphere by the natural light that filters in. The curved walls interact with the light to emphasise the flowing structure of the property as well as to act as a form of permanent, natural artwork running throughout the home.
---
---
The contrast between the fluid shape of Villa MQ and the monolithic concrete form is a major strength of the design, emphasising the shape of the villa as well as the striking rigidity of concrete. The bright white and undulating walls of the interior are verging on mesmeric and imbue the home with a sense of calm dynamism.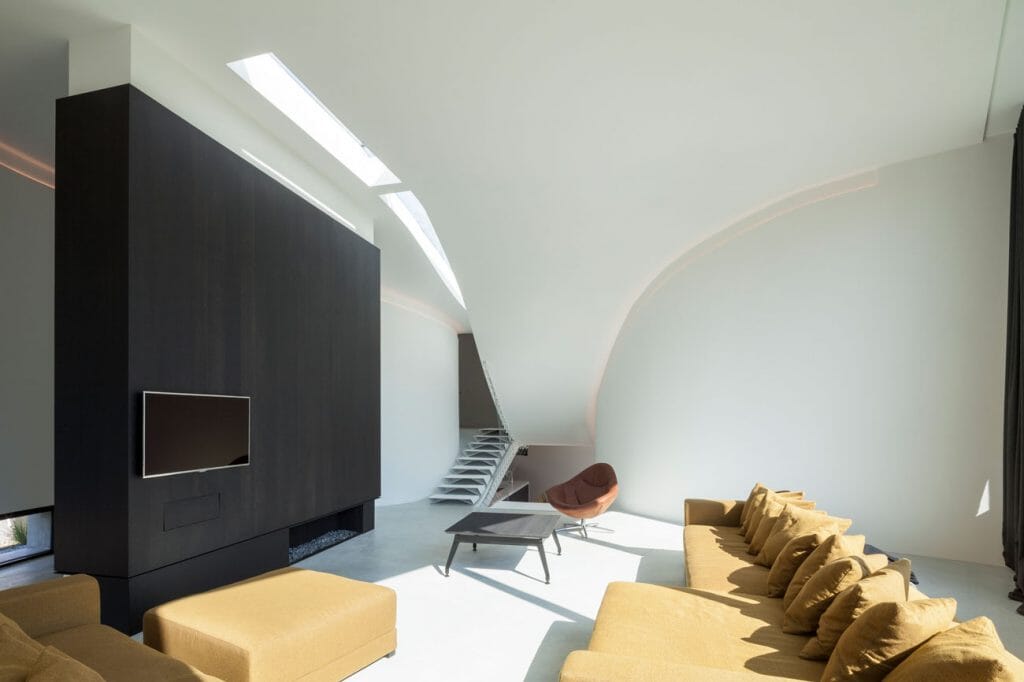 Photography by Tim Van de Velde.
The traditional family home is changing shape. Take the tour of Caroline House to see what the future might hold.
---
---