Project name: Villa Void | Location: Viken, Norway | Completed: 2019 | Architect: Resell+Nicca
Villa Void is situated on a west-facing site providing views to the outer parts of Oslofjorden. The area is famous for its striking views of the fjords compounded by surrounding forests of tall pine trees. The home was designed with three requirements in mind, all to do with the environment: the pine trees on the plot would be preserved, the organisation of the house would relate directly to the different levels of the plot and the forest-like areas would be visible from key places inside the property.
The basic shape of Villa Void is inspired by other houses in the area and features an elongated main volume with a longitudinal gabled roof. Selected parts of the main volume have been subtracted to meet functional needs. The lower part has been altered to provide a roof over the entrance while the upper part on the other side of the home is withdrawn to create a west-facing roof terrace.
Within Villa Void, the main space contains a living room, kitchen and dining room. While these functions are visually and physically connected, they sit on three different levels. This partitions the rooms without closing them in and the height changes also correspond directly to the terrain outside.
A narrow void spans most of the building's length, offering visual contact between the two levels as well as siphoning light from the large windows down onto the veneer-clad back wall of the ground floor main space. The crafty open-plan layout of the lower floor combines with blue and turquoise walls and ceilings to create the perfect landing spot for the abundant natural light.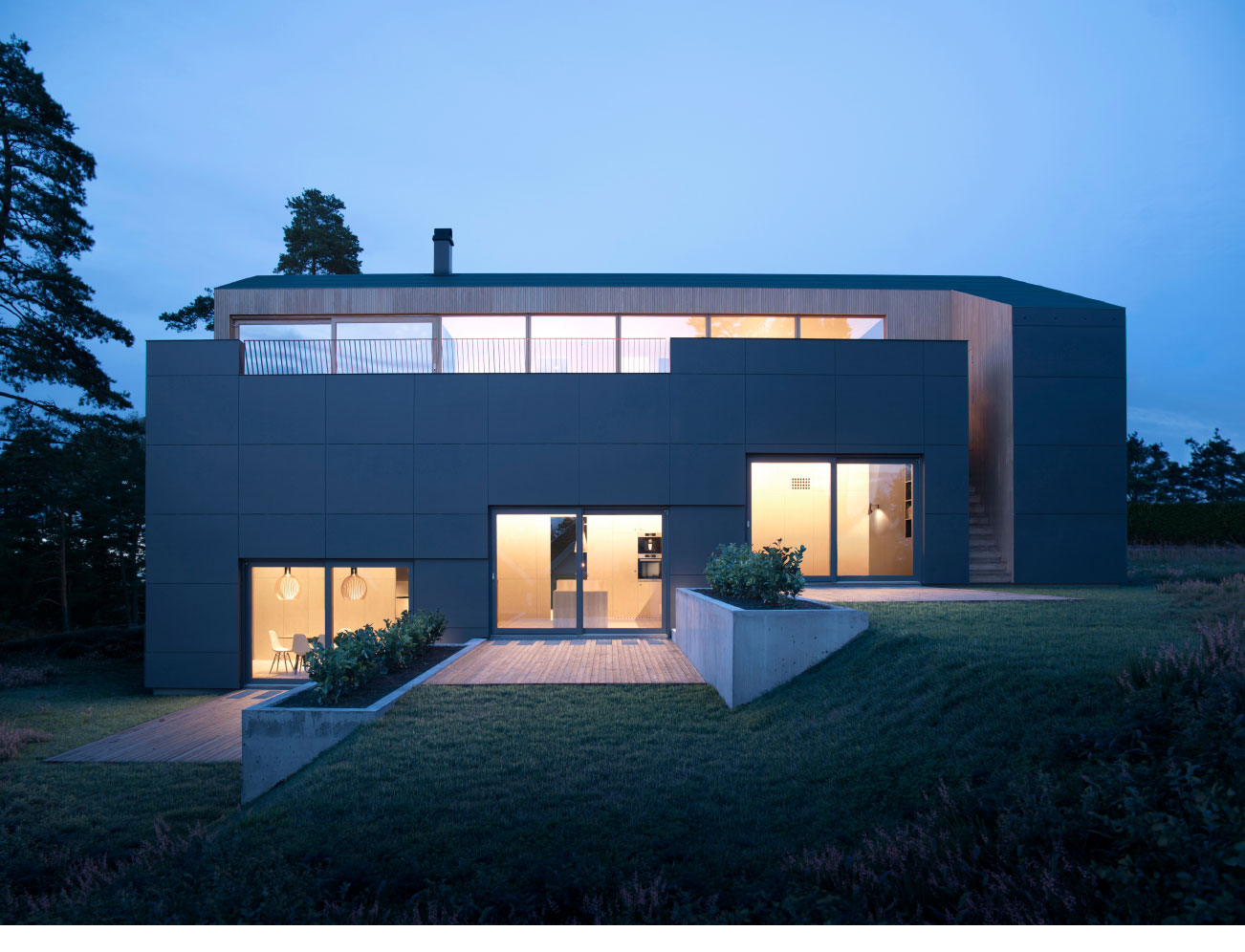 Photography by Olav Resell.
Villa Vassdal's raw wood interiors perform a similar light-catching display as those in Villa Void.