Built into a steep mountainside in Lebanon, Villa-VR is a brutalist tour de force. For this spectacular residence, Youssef Tohme Architects and Associates have pushed concrete to the very limits of what is technically possible, with breathtaking results.
Concrete is used for the entire structure, left bare and untreated within, shuttering still visible in the classic brutalist fashion. This is no sharp edged design, however. Concrete ceilings undulate like ocean waves over the occupants. The architects say that the "pre-stressed white concrete ... is taken to the limit of its flexibility", making Villa-VR a structural pioneer.
The architects treated the precipitous site as a part of the architecture of their building. Cut into the mountainside is a basement housing utility rooms. Above it come the two virtuoso main floors, each topped by a vast concrete roof.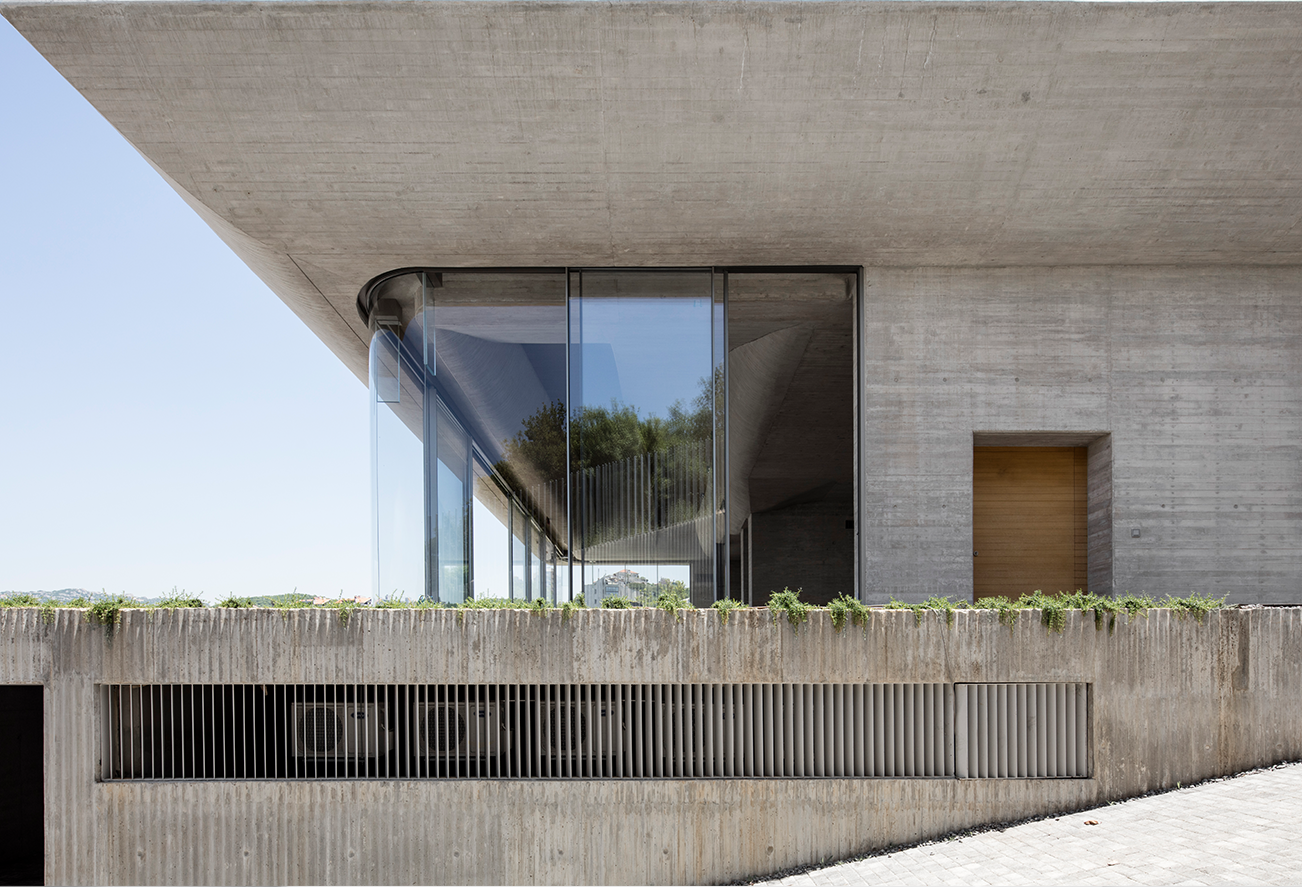 A reception area, kitchen and dining room join a guest bedroom on the ground floor. A large terrace leads out to a pool. Floor to ceiling windows take in spectacular views. All floors and finishes are in dark wood. Four more bedrooms and an open plan living area are upstairs.
As a celebration of its materials, Villa-VR has no peer. Simply remarkable.
Photography by Ieva Saudargaite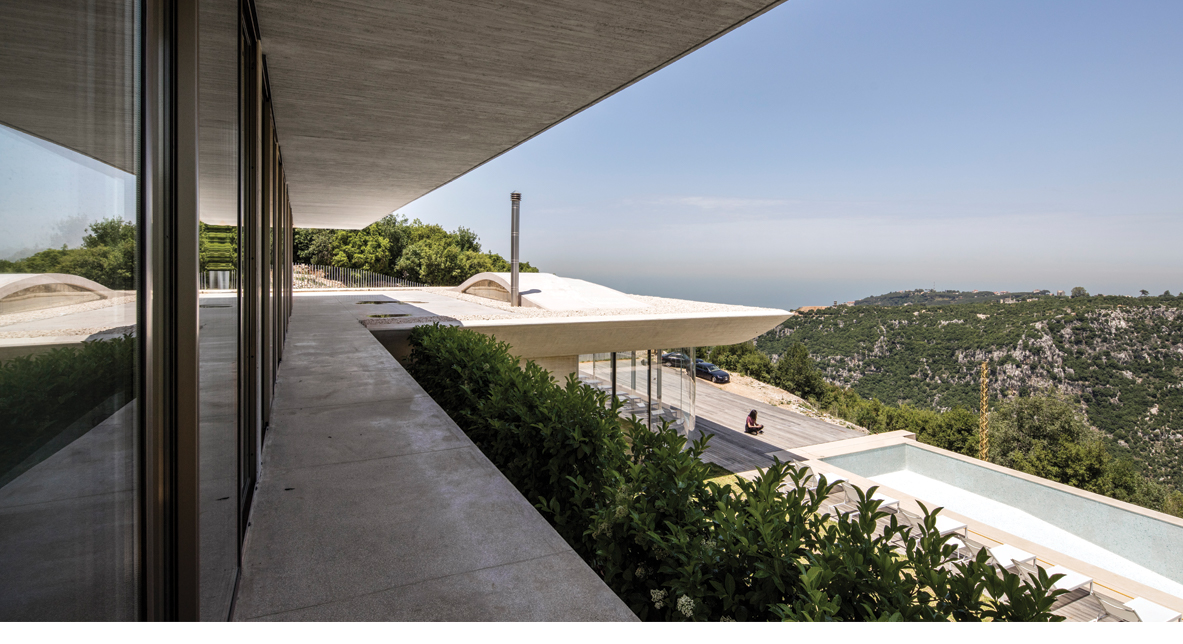 If you're on the hunt for even more of the finest modern architecture then you need to see the gravity-defying Casa GZ in Santiago, Chile.