Vitamin, the British design brand set up by brothers Chris and Andy Vernall in 2004, has that extra special quality that only a select number of brands can lay claim to. They have a vibrancy and independence that allows their products to sit nicely in the 'items you never knew you wanted until you saw them' kind-of-category. The brand's attraction could best be explained by the Vitamin promise of making 'a life less ordinary' through its artisanal range of products that bring together simple, beautiful forms and playful characteristics. And it works. Vitamin products are the homeware items that will make your day-to-day that little bit brighter, make those menial tasks a little bit more enjoyable and above all, make your house a little bit more homely. Scroll down to discover some of our favourite pieces of furniture, lighting and homeware from the latest Vitamin collection below.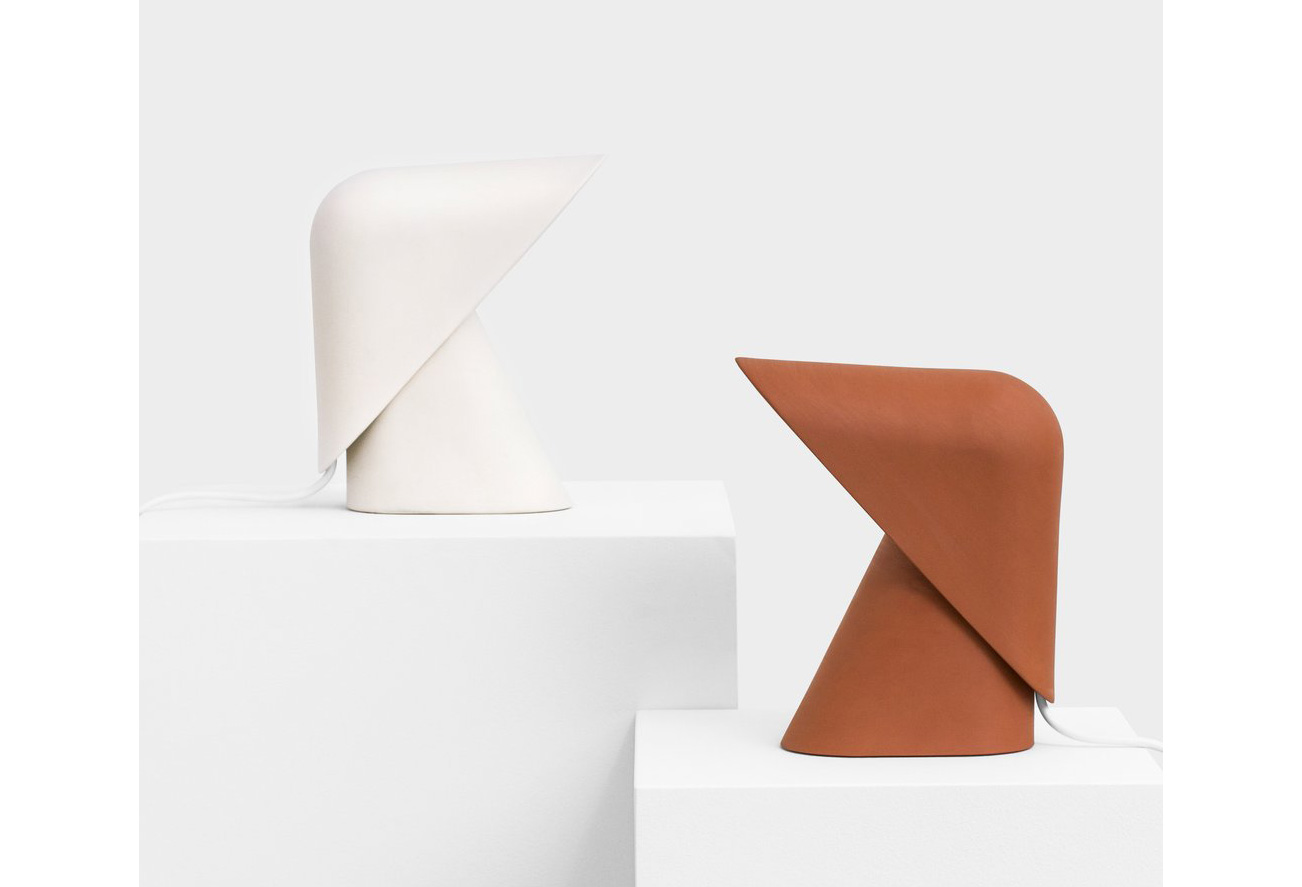 Have you ever seen a pot plant fed through an IV drip? We didn't think so. But at least we now know you want one. The self-watering plant pot is the embodiment of Vitamin's devotion to producing items that are not only functional and beautiful, but also fun and original. The pot plant's unique characteristic allows the plant to be nourished with water and food as is required. But, most importantly, the drip feed provides a striking design focus as well as acting as a reminder to its owner when it needs topping up.
Vitamin's signature K Lamp is made up of two parts – a shade diffuser and a base that houses the lamp. The two solid ceramic forms interact to create a single, fluid silhouette that creates a warm, ambient glow in any room. The base form houses the lamp itself and the shade gently reflects the light into the room and this dispersed glow is achieved by an LED bulb allowing the lamp to be used in both ambient and working situations.
With an iconic silhouette when hung alone, the lines of the Pitch Pendant also complement each other when hung as a cluster, which makes this light rather indispensable. As, no matter how your interior may change, the pitch pendant will evolve with it. Plus, the pendant is handmade in the UK and it comprises of a banded spun aluminium shade which can be posed to guide light in any direction.
The Ninety Stool focuses not just on the seat, but on the perfectly placed footrest that we all love to use but somewhat overlook. Vitamin promotes the foot rest as the main point of interest, ensuring this detail is both functional and good-looking. The precise angles produced by the perpendicular structure of the legs create a variable foot rest height and allows the user to choose their perfect position. Again, it's something you never really knew you wanted until you place your preferred foot support between 200mm and 300mm from the floor – that's the optimal height according to various ergonomic studies, by the way.