Words by Alek Rose
Founded in 2015 by brothers Otxo and Mario Conti,  VOLTA produces timeless and contemporary mobile sculptures for your home. The Conti brothers, whose mobiles mimic those of artist Alexander Calder, have translated the balance and serenity of Calder's artworks into a smaller sculptural feature perfect for bringing a touch of life to forgotten corners of your living space.
Using fresh and authentic materials - copper, mirror and metals - the creative duo are exploring motion and ephemerality anew, offering up a collection of contemporary sculptures that will sit comfortably anywhere in the house - even sat on a desk. To show you exactly what we mean, we've pulled out three of our favourite Volta mobiles from the new collection.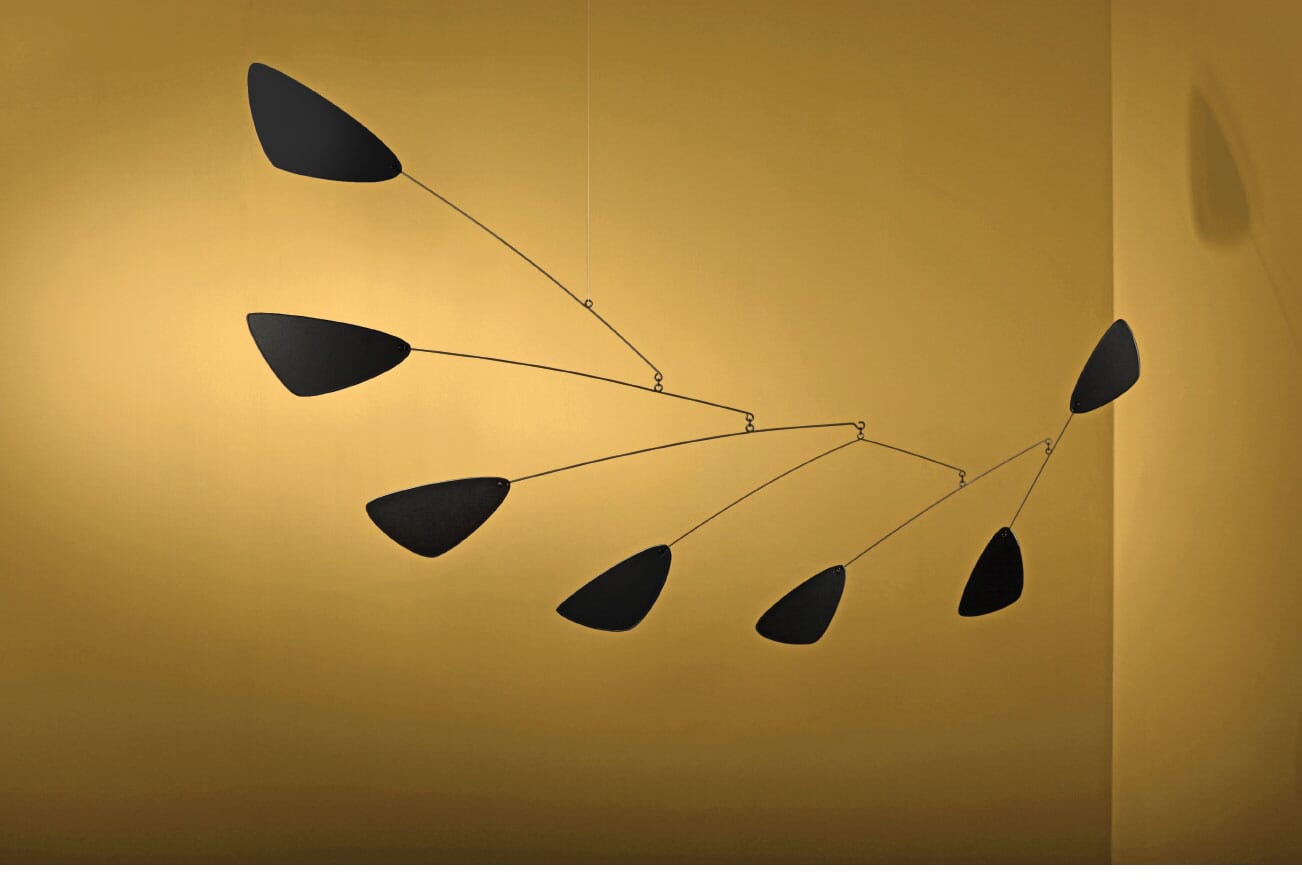 Slightly bigger than the Paris 35 mobile, Mykonos is much more of a focal point for a room. We suggest hanging it in the corner rather than in the middle. Try to find somewhere with natural light that can throw shadows onto a nearby wall to feel the full mobile experience. This minimal structure is sleek and creative, slowly spinning depending on wind and movement in the room.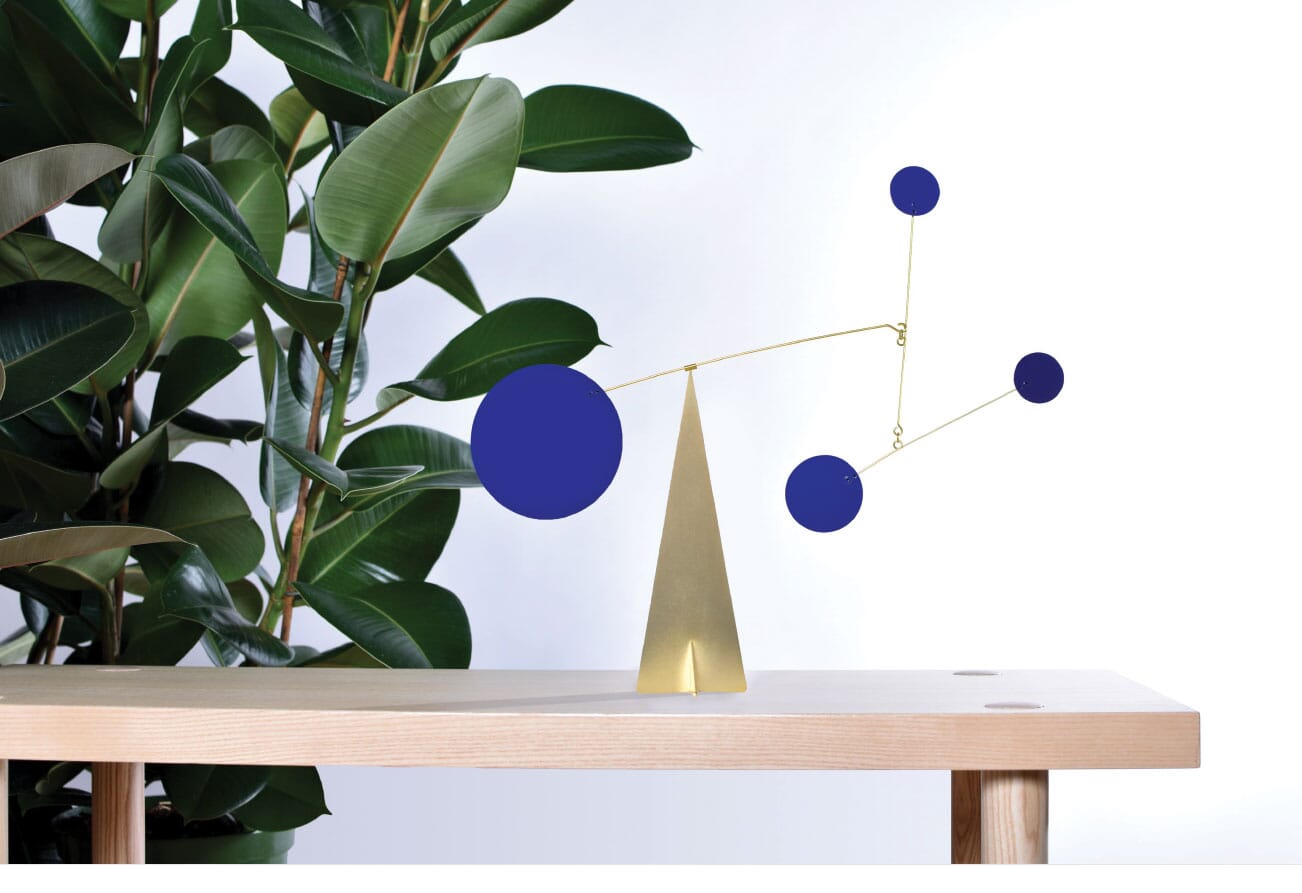 The biggest of the lot is Oslo. Oslo is an intricate maze of geometry that will consume all attention in a room, put Oslo in as empty a room as possible. In fact, we love this mobile so much that we envision it in a white room with just a chair in front of it. Oslo hangs in perfect balance despite juggling a number of different arms, perhaps it's a metaphor for how we all wish we could do life…
We think this is the most versatile model in the collection thanks to its size. The piece is small enough to fit into any room and perches on its own stand so there's no need for high ceilings or fixing any anchors. The primary colours are striking and lively, while the spinning mobile sits on the triangular base in hypnotic balance.