While you can rest assured that all products on our site are premium quality, we like to lay it all out in the open for you so that you can make more knowledgable decisions and seek out the best fit for your desires. Whether it's bikes or audio equipment, we get down to the nitty gritty to reach a final verdict on a product, looking at all aspects of it from aesthetics to electronic specification all the way to comfort.
This time we're applying our critical eye to the German-made world of VOR. Widely held as the most comfortable and supportive luxury sneakers on the market, we want to know if the talk is truth.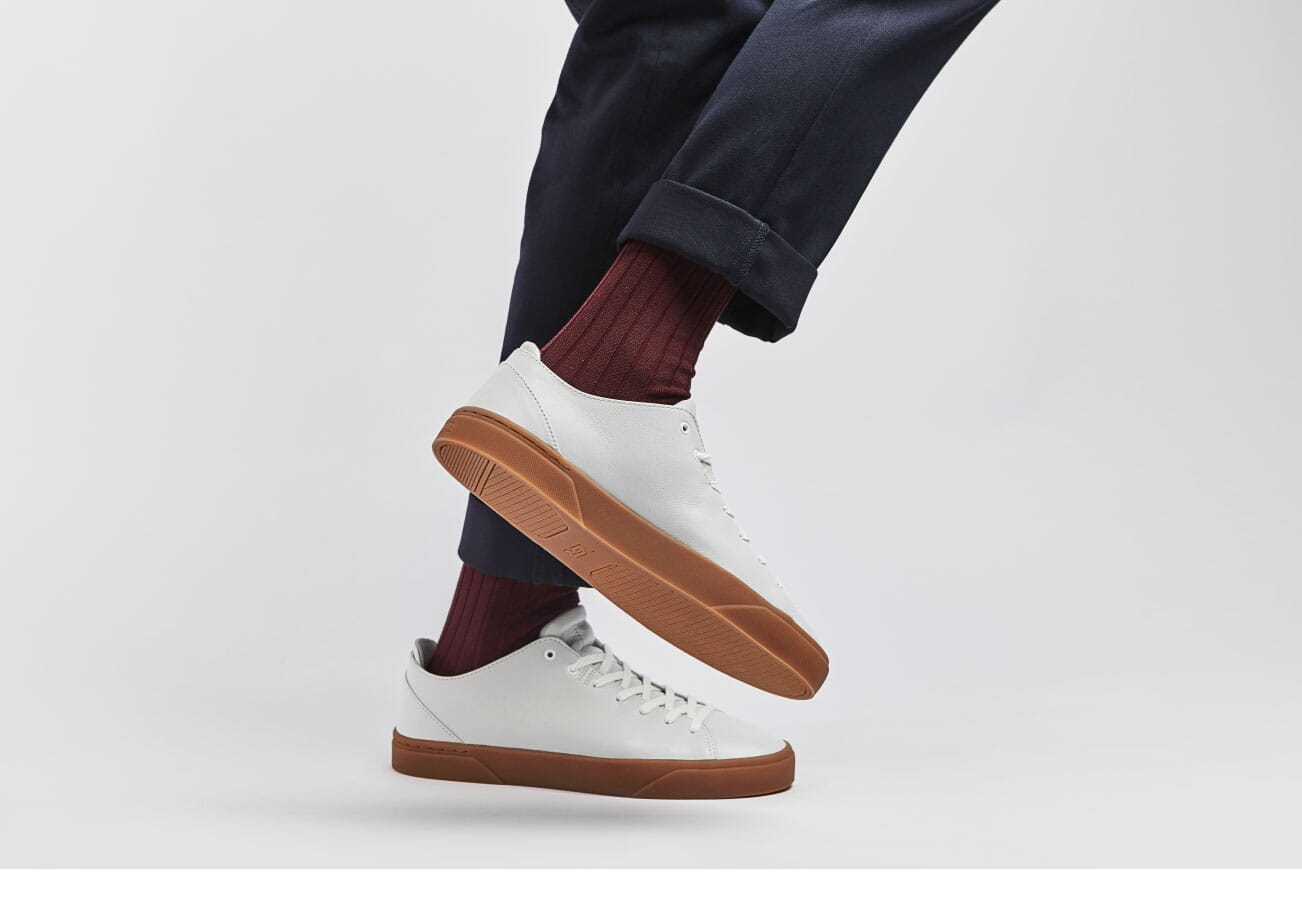 Which Materials Are Used By VOR?
VOR proudly crafts its sneakers in Germany, using German materials as much as possible. In the search for the perfect sneaker, the label has found some of the most supple, hard-wearing leathers around. A steadfast feature of the collection is full grain leather: this textured leather forms the uppers of most of VOR's sneakers, ageing over time to lend each pair a unique character.
Take VOR's 1A White / Rubber Sneakers for example: Inside your pair you'll find a luxurious calfskin leather lining. This leather, softer than the durable full grain upper, provides unrivalled comfort at the same time as preserving the interior of the shoe which is often the first part of footwear to show signs of wear and tear.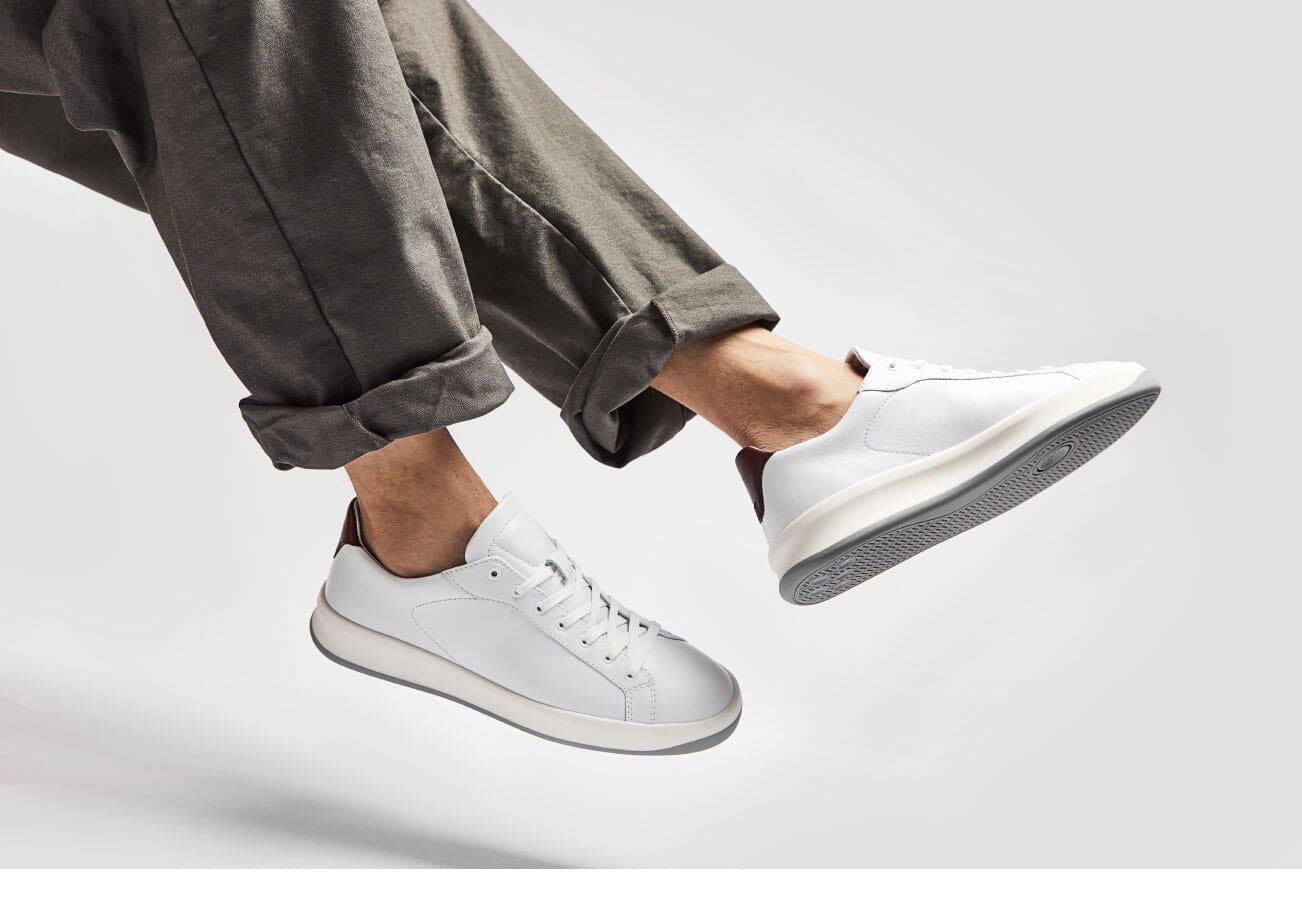 How Comfortable Is A Pair Of VOR Sneakers?
While many labels look to create sleek footwear with no mind on practicality, VOR focus much of their efforts on designing luxury footwear that doesn't neglect comfort. This time we're looking at the VOR 3A Reinweiss Bordeaux Sneakers, a sportier silhouette that ensures supreme comfort. A padded collar provides ankle stability and protection compounded by the padded leather insoles that feature in all of VOR's designs. Look to the two-tone dual density TPU cupsole for the real comfort value, though. This sole unit is developed for arch support and was originally invented for sports. Even though you probably won't be hitting the streets for a run in your new premium sneakers, you can rely on the construction to complement your daily routine whatever it is.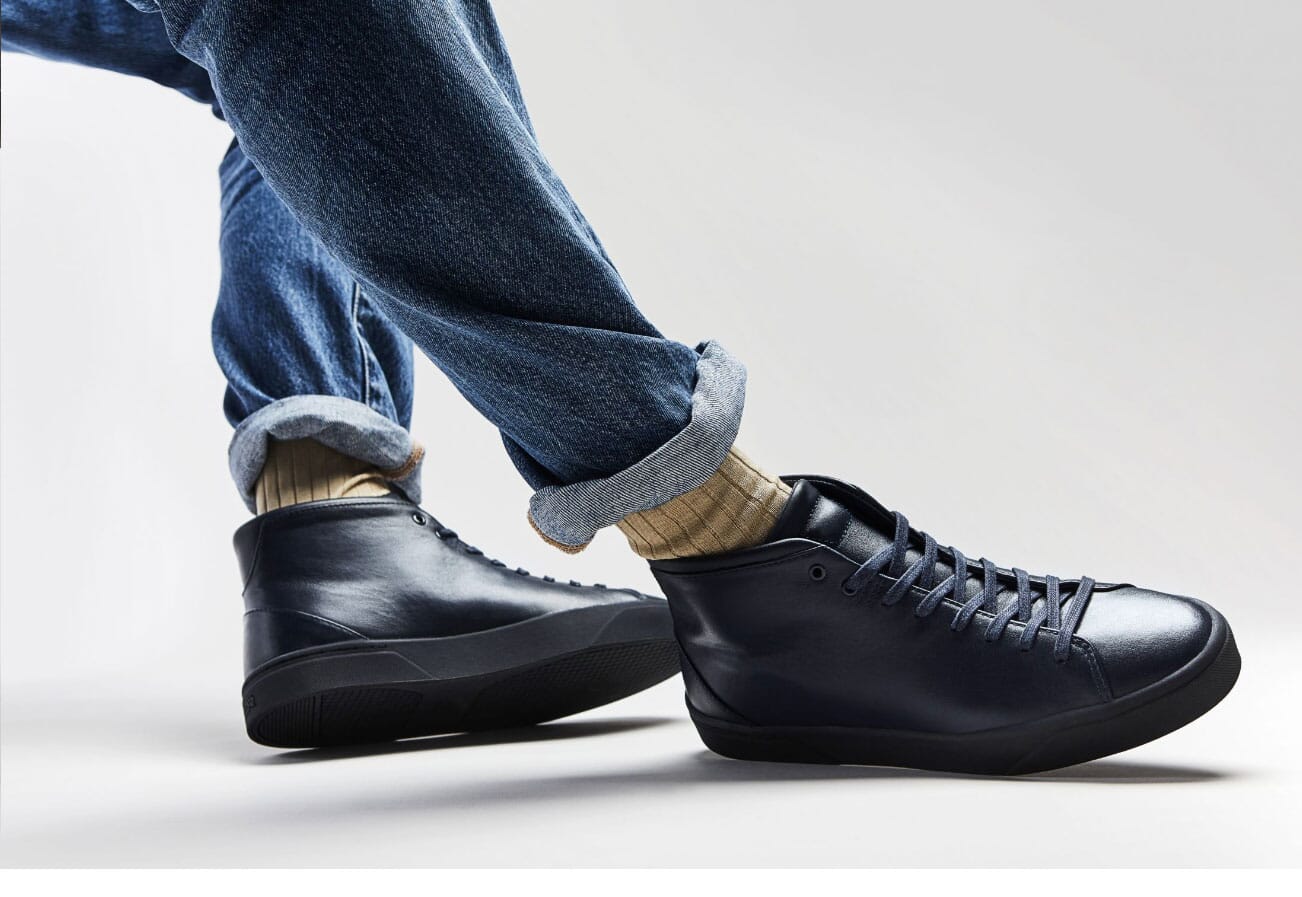 VOR Sneakers Visual Appearance
For this section we're analysing one of the brand's signature styles, VOR Night Blue 1B Sneakers. From the moment you take this pair from its box, you can see the quality and level of design. Immaculate full grain leather uppers feature little to no embellishment other than a stitched heel cup and padded collar. Tonal laces and sole unit emphasise the German brand's focus on simplicity as the key to true sophistication while the high-top silhouette hints at more contemporary, sporty design values and mean that you can dress this pair up with formal trousers or pair with jeans for off-duty perfection.
OPUMO's Overall Verdict
The market for luxury sneakers is crowding each and every day, with new labels bringing an eclectic array of new ideas, techniques and styles. This said, in amongst this ever-growing crowd, VOR stands out as a brand with a strong design ethos: simplicity and quality are the most important aspects. Merging sleek visuals with effective design in the form of support and padding singles VOR out as an innovative brand that understand what the customer wants and needs. With almost a decade of life under their belt, we're sure that VOR will be around for many years to come and we can't wait.