Great architecture is often about devising the unexpected from unpromising origins. Here's a concrete sanctuary in a crowded suburb that creates its own world of private greenery and secluded outdoor spaces.
Set in a densely populated area of the tropical Indonesian city of Bogor, the IT House was designed as a weekend retreat for its owners, who live in the capital Jakarta to the north. Architects Andramatin have created a bold building in board-formed concrete that comprises of two main volumes that intersect each other.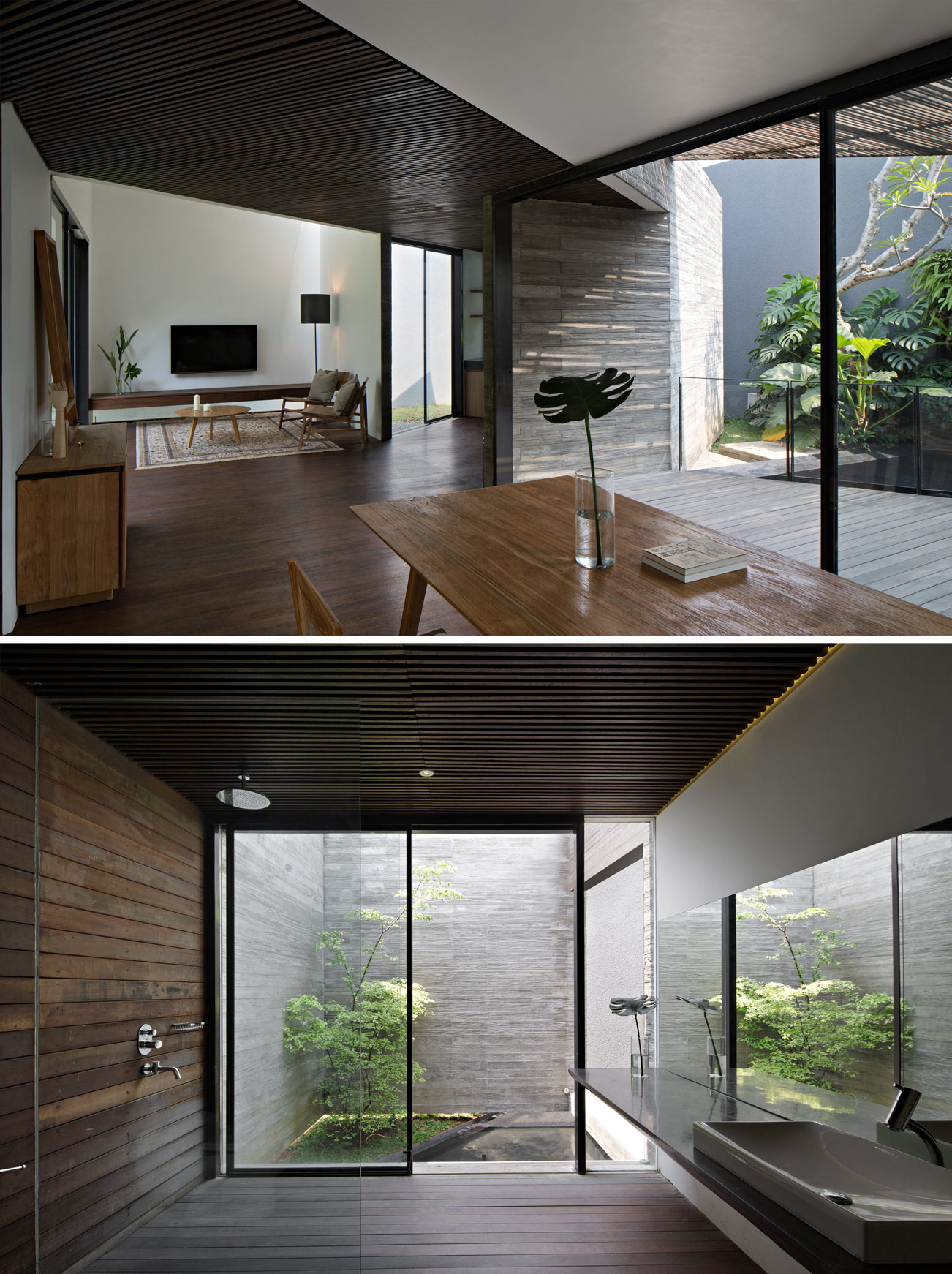 Huge sliding windows allow cool breezes to filter through the house, giving room for secluded walled patios and indoor gardens. Every room has its own unique view on to private greenery and the diagonal construction allows for surprising indoor vistas.
Equally surprising is an outdoor dining area, created underneath the elevated master bedroom. This spectacular yet elegant feature is characteristic of the innovative approach of Andramatin to this project. In the same spirit, they've made use of frequent rainfall to collect water both for use in the house and for water features throughout.
There's just such a water feature on a private patio outside a wood panelled wetroom, with sliding doors for the maximum sensual experience of showering outdoors.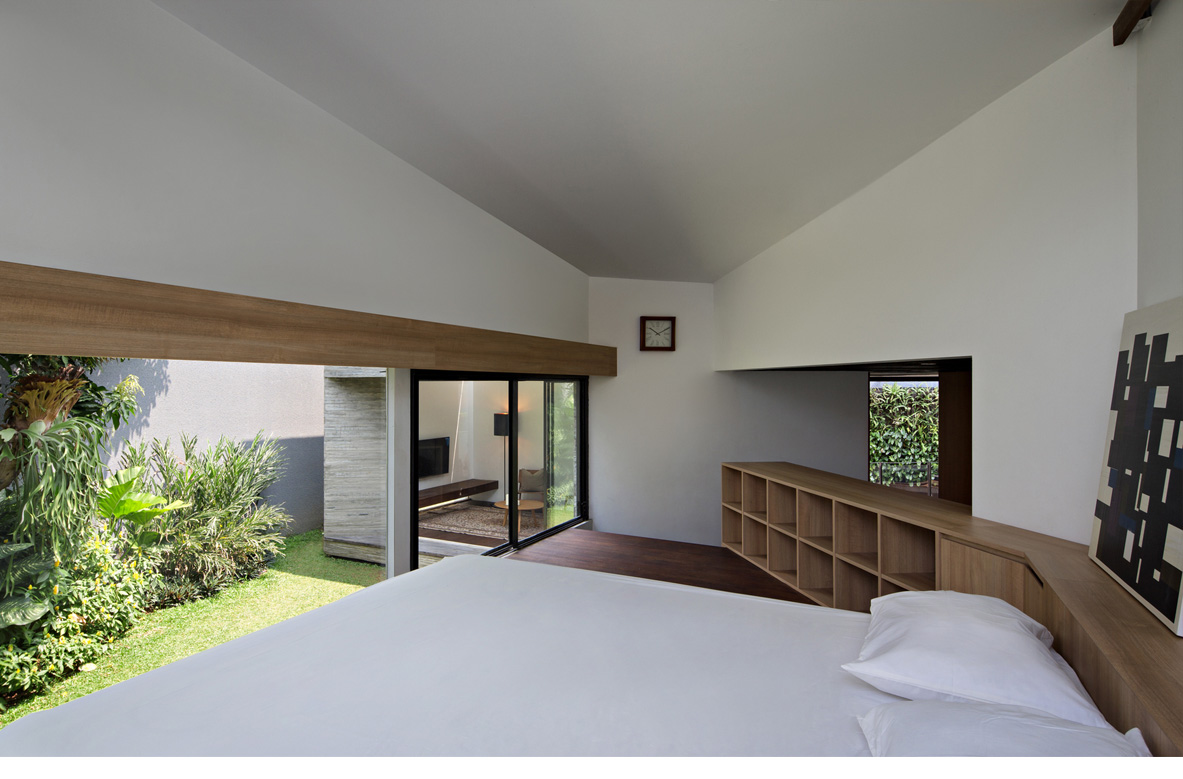 Photography by Mario Wibowo