Project name: West Los Angeles Residence | Location: Los Angeles, California | Completed: 2019 | Architect: Clive Wilkinson
The design of West Los Angeles Residence begins with its occupants. Two families had become one and needed a space that could meet the needs of the new family. Architect Clive Wilkinson and his wife now needed a house with enough room for their children to grow personally within the new merged family.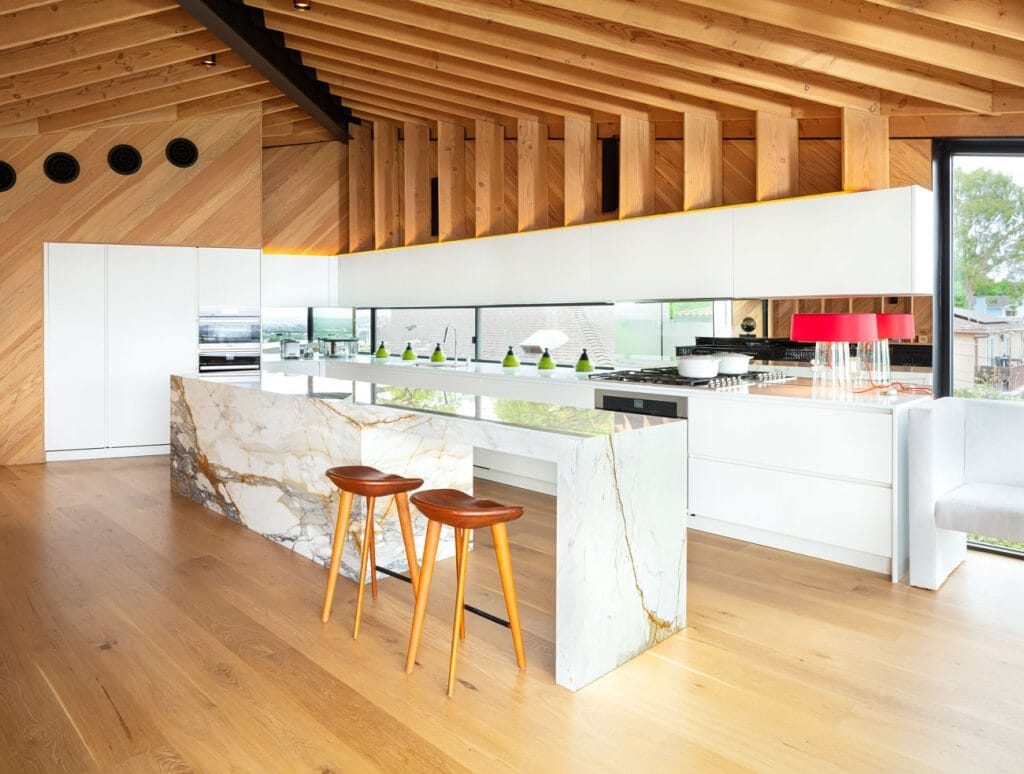 Situated on a steep hillside overlooking LA, West Los Angeles Residence is separated floor-by-floor. The ground floor includes the three children's bedrooms and a studio; the middle floor holds the master bedroom and a guest bedroom; the top floor is the large communal space that brings the family together.
Clive was inspired by the iconic modern homes that float above the city. Once the property's site was cleared, the view of Los Angeles revealed itself and it was instantly clear that the architecture of the new property needed to respond directly to the spectacular scenery of the vast urban landscape below.
---
---
Matching the two-storey scale of the neighbouring properties, West Los Angeles Residence is entered from the rear street. Visitors descend into the front entry terrace and, from there, are drawn upstairs to a full-width balcony overlooking the city. The living floor is open on its south side while the kitchen, dining and living room all co-exist, orienting to the south view. 
A fully programmable and customisable LED system allows the control of every light fixture in the home, offering a planned circadian rhythm program that sees the house gradually responding to bright cool sunlight during the day and warm candlelight coloration at night. In this way, the property acts as a kind of living feature in the family's life, energising or relaxing them depending on the occasion or time of day.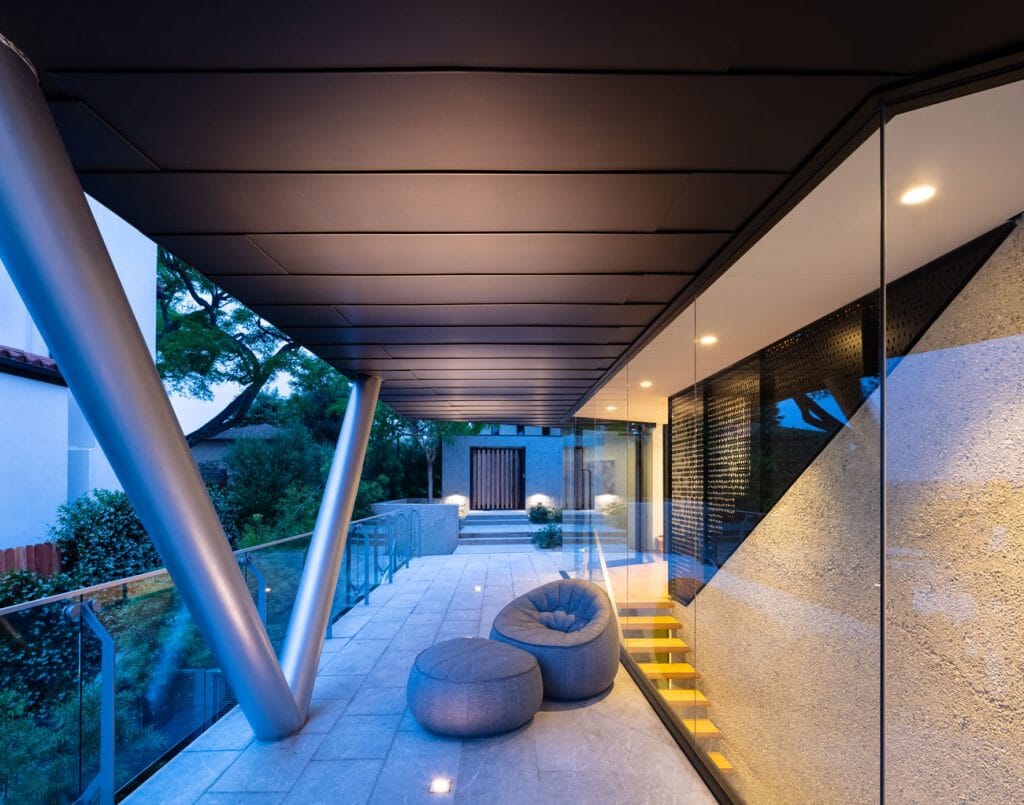 Photography courtesy of Clive Wilkinson Architects.
---
---
Los Angeles is vying for America's architecture capital, take the tour of Bridge House.