Behind a forbidding exterior lies a remarkable oasis in one of the most crowded cities on the planet. The Space Between The Walls by HYLA Architects is an urban retreat in Singapore that steps back from its shared walls to conjure up space.
Visitors step in through a front door concealed in a timbered facade and the magic begins. A narrow lap pool runs across the front and down the side of the house, creating the idea of a moat and enhancing the notion of privacy.
Inside, floor to ceiling wall-sized glass sliding doors open to the pool and a wash of greenery concealing the wall behind. A glass and wood pergola over the pool filters the light. The feature staircase runs up the the side to the upper levels.
An open-plan living space takes up most of the ground floor, the air of spaciousness enhanced by polished marble floors. Bedrooms upstairs enjoy the greenery of a concealed courtyard . An attic houses the master suite, while an open terrace overlooks the pool below.
The Space Between The Walls is an urban secret. Think of it as a 21st century castle, built to embrace its inhabitants.
Photography by Derek Swalwell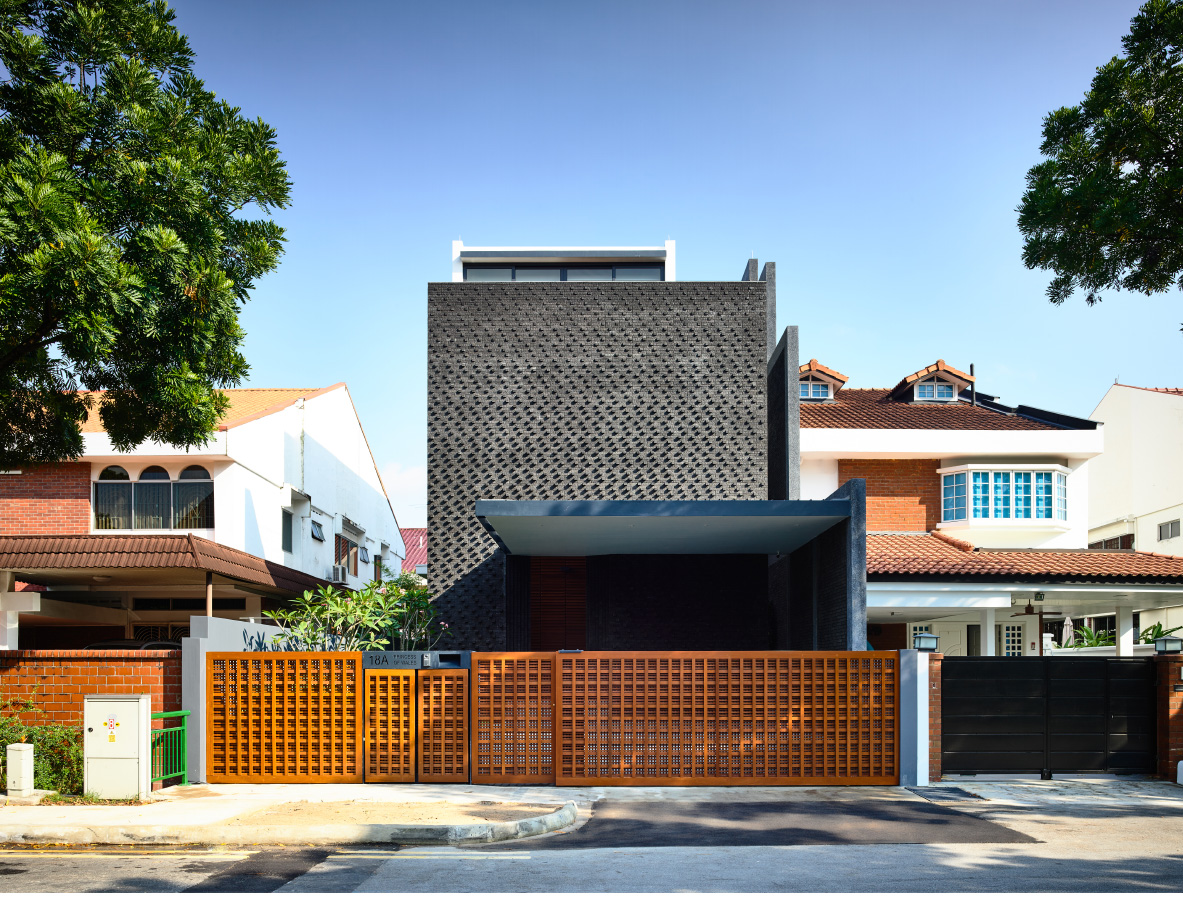 Want more of the world's finest architecture? Then be sure to check out Hufft Projects' Artery House – a museum-quality space filled with incredible art.