Uniforms for the Dedicated was founded in 2008 in Stockholm by a collective of snowboarders and various creative minds. This has instilled a sense of utility in the brand – hence the name. For the people behind the brand - designer Rasmus Wingårdh and co-founder Lars Johan Hedberg - clothing has more responsibility than just looking good; clothing should solve a problem, and it should be sustainable.
Uniforms for the Dedicated has a strong relationship with the outdoors and wants to facilitate the lifestyle that this relationship can offer, one that we are moving away from in the modern day. As well as this, since the brand's birth in 2008, it has evolved to focus more heavily on sustainability, producing modern menswear in response to nature's scarce resources. Uniforms for the Dedicated is a brand that we can really get behind and we think you can too, so we've rounded up some of our favourite picks from the new collection below. 
Rarely will you see such clinical execution of a garment than this. Made of Cavalry twill made of 100% cotton, the edges of this forrest green overcoat exhibit a contrast black piping. The grey green colour of the coat is easy to style with darker colours, but adds a touch of intrigue that an entirely black coat might not.
The likelihood is that you're on the lookout for a new hoodie as you'll probably be spending quite a lot of time in one over the next few months. Uniforms for the Dedicated have stepped up to the plate with this heavy jersey knit hoodie constructed from 100% GOTS certified organic cotton. Best of all, the 6.5cm ribs on the cuffs and hem provide the final touches for added cosiness. 
Like the hoodie, the Vice trouser is made of 100% GOTS certified organic cotton so they are as comfortable as they come. The classic trouser can be dressed down with the black Track hoodie and a pair of white sneakers, or paired with a classic white shirt for smarter occasions.
Keep it understated with the Standard Overshirt. You don't need to grab attention this Christmas to stand out, the quality of material and assembly of this shirt will do the talking. The details follow suit, down to the buttons made of real Coroso.
}
Shop and explore the latest Uniforms for the Dedicated clothing collection at OPUMO.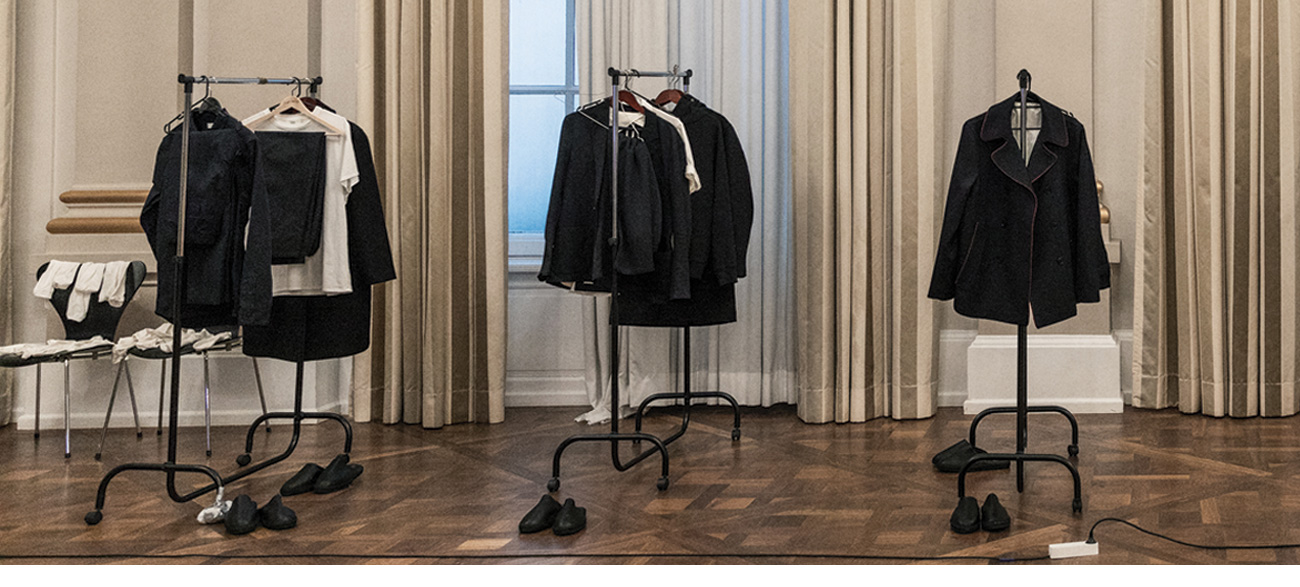 Looking for more winter style inspiration? Then you need to know about The Workers Club – the British outerwear brand taking the world by storm.