La Diana – conceived by Spanish architects RÄS Studio – is the exercise of linking visually, volumetrically and functionally two independent and alienated entities: a commercial space on the ground floor and an apartment on the first floor.
The unique architectural strategy was based on drilling the existing slab of the house to create a large enough opening that would activate the relationship in between the two floors - which is where the stairs are now placed. The stairway is fragmented into two parts to offer a more human scale to the ground floor, and it is supported by a 2.2-metre high metal platform that acts as an intermediate landing to filter between the living and kitchen.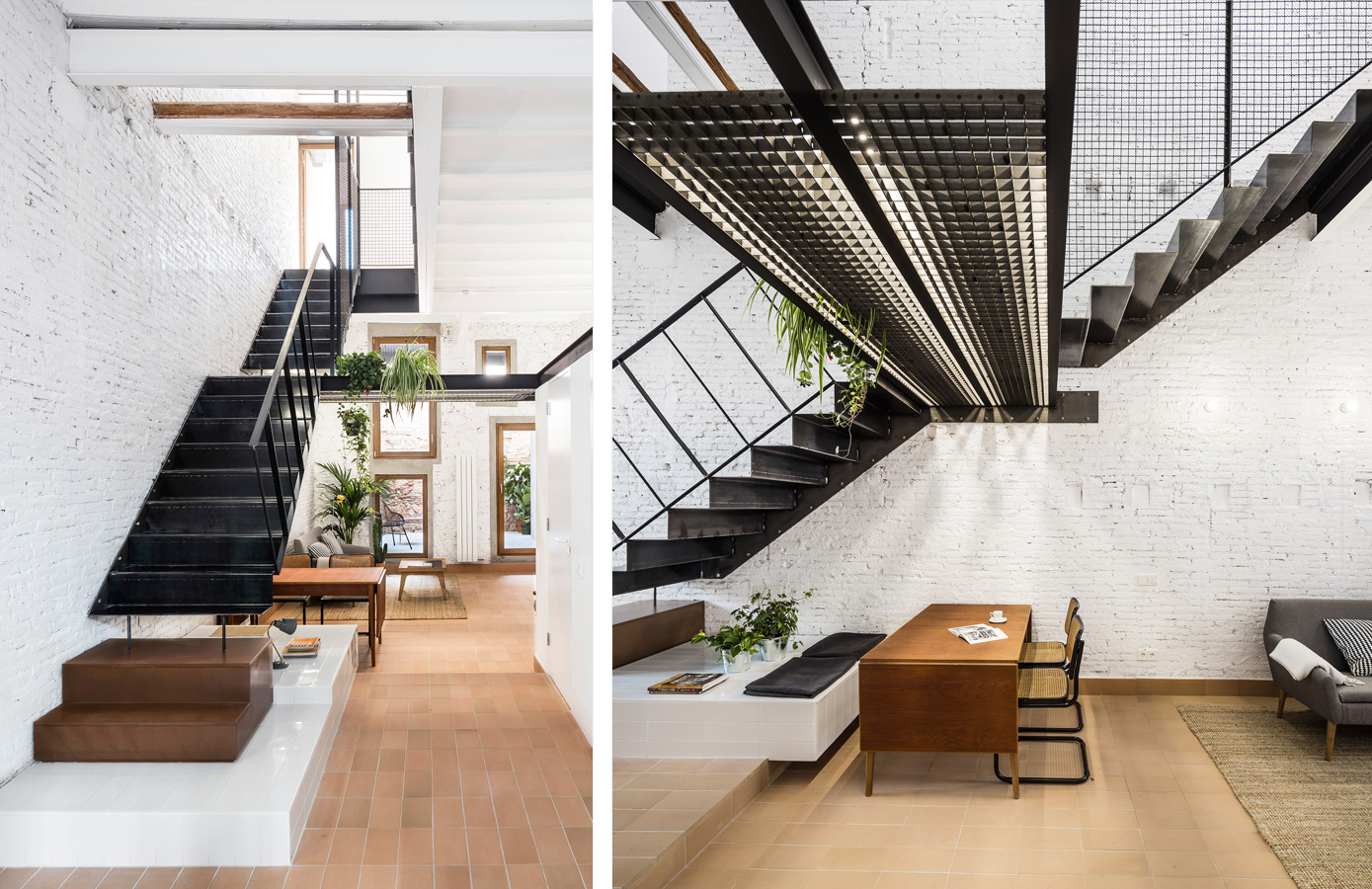 The interior and materiality of La Diana has been deployed to emphasise the original condition of the traditional architecture. A piece of natural terracotta is placed as the pavement and the walls are stripped to expose the original brickwork with all its intricate imperfections and textures. On the first floor, a concrete strip draws the perimeter of the outer walls and solves the intersection with the ceiling. Again, this simple strip divides the wall into two heights, adding domesticity to the space, while also making the architecture feel more natural, warm and authentic.