Since Alejandro Arretureta, or @AlexBerlinetta as he is more commonly known to those on Instagram, moved to Berlin he's constantly been exploring the local car scene to unearth all kinds of classic cars. His adventures haven't gone unnoticed. We've been following him for a long time and his unique insight into the automotive underbelly of the German capital is an enjoyable one.
It's not just a passion project, though. Alejandro is also the founder and content creator of Carphiles – the Berlin-based automotive magazine that uses original interviews, photography and content to introduce an entirely new audience to cars. All kinds of cars too, not just classics. Anyway, what we're trying to say is that Alejandro's feed is filled with immaculate and unseen classics from 911s to 2002s that won't look much better anywhere else. So, that's why we sat down for a quick five-minute call with Alejandro to unwrap his love for photography, cars and Jamiroquai.
Tell us a little about Alex Berlinetta. Where'd you grow up, and what are some of your passions outside of the one you've devoted your life to now?
I'm originally from Latin America and I studied Interior Design there through to university. My passions outside of cars still remain interior design, architecture for sure and then definitely music, too.
So, how did you get into car journalism and photography so deeply?
When I moved to Berlin, I decided to start a new life from zero and leave the world of interior design. My partner is a blogger and he was the one who taught me a lot and convinced me to write and create the Carphiles website. I was always into photography, though. I started when Instagram came out back in 2012. When I was working as an Interior Designer, I also used to work as a stylist with a good friend of mine who does food photography. With her I learned a lot about editing and composition and those skills have slowly just been growing and evolving since then.
What was your first car?
I've never had a car. Right now, living in a city like Berlin, I don't need a car. But, I've always said that I want my first car to be a good one. That's perhaps why I'm still waiting...
What was the model that made you fall in love with cars?
Basically, the 3 cars featuring in the Cosmic Girl by Jamiroquai music video back in 1996. A black Ferrari F355 GTS, a purple Lamborghini Diablo, and the red Ferrari F40. I think it's fair to say that Jamiroquai is responsible for my passion of cars.
That said, I think I have a real connection with cars. Every time I photograph a car I take my time to know them very well by every angle. I like to make them look magnificent in combining them with architecture, textures, and colours. I have appreciated cars since I was a kid and, for me, cars are a beautiful piece of art.
You're based in Berlin, but if your Instagram account is anything to go by, you travel a lot and your favourite cars range from all over. How'd that happen?
I'm a Samsung Ambassador, and I have worked and travelled a lot with them over the last 2 years. Also, for all of my other photography jobs, I always try to take the opportunity to photograph a classic car in the city that I am visiting, if I have the chance. Carphiles has given me the opportunity to connect globally with many car lovers and owners. When I'm in their country, they write to me through Instagram, and we meet up or go for a ride.
Tell us more about Carphiles in your own words as your role as the founder and the content creator…
Carphiles offers a way to express myself, and a way to show my passions for cars, aesthetics, design, and architecture in one place. It's as simple as that, really. I think this project is one of the best jobs I have ever had.
Of the many people you've spoke to and interviewed about cars as part of Carphiles, who was your recent dream come true and why?
I had a really good experience in the US. I had 2 Porsche 912, one in Miami and one in LA. It was amazing, I photograph them in one of the most beautiful locations of both cities that I ever been, they are not online yet but they will be next year.
If you could just name one – although I know it's going to be hard, what would be a dream car to photograph and feature on Carphiles that have still eluded your work?
I can't say just one. I have plenty. So, yes, owners, if you are reading this, don't hesitate to get in touch with me. Can I have five? If so, then they have got to be the Maserati Bora/Merak, the Ferrari 512 BBi, a Lamborghini Miura or Diablo, the BMW M1 or the Porsche 959.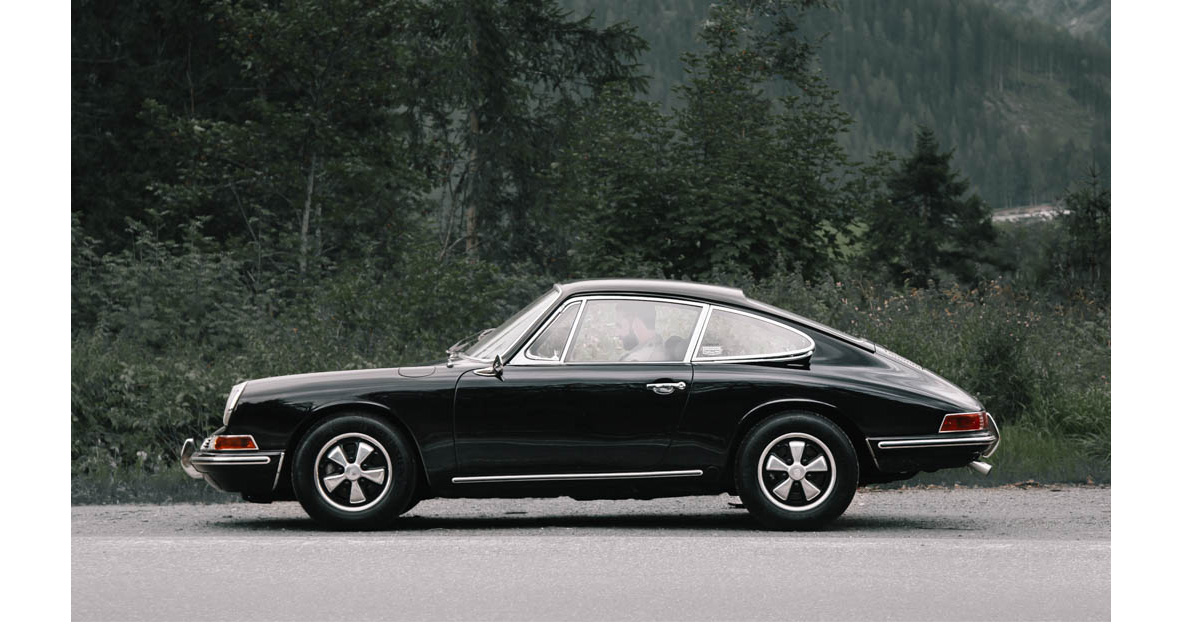 Enjoyed this? Check out our exclusive interview with another one of our favourite automotive photographers, Jonathan Bell-Etkin aka @Be.Jonathan.