Endless rows of Porsches, a range of unseen 80s classics and Range Rovers in the snow. They are just some of the images that you can expect to see from Jonathan Bell-Etkin's Instagram account - @Be.Jonathan. Vancouver native Jonathan focusses on beautiful cars in poignant settings. His portfolio is full of close-up detail, landscape shots and an array of cars day-tripping through California that will make you want to get behind the wheel this weekend. So, if you want to find out how Jonathan manages to capture pink Porsches in Malibu and if you fancy an enviable slice of automotive photography delivered direct to your feed, then check out the latest edition of 'Who We're Following' below.
Name:
Jonathan Bell-Etkin
Location:
Vancouver, Canada
Full-Time Job:
Freelance writer and photographer.
What are your earliest memories of cars?
I have fond memories of chatting with my father about his first sports car, an Austin-Healey Sprite that he purchased before he was old enough to drive it. Besides that, there's no stand-out memories. Cars weren't really a large part of my life until I was in my late teens, which may be a bit of a surprise.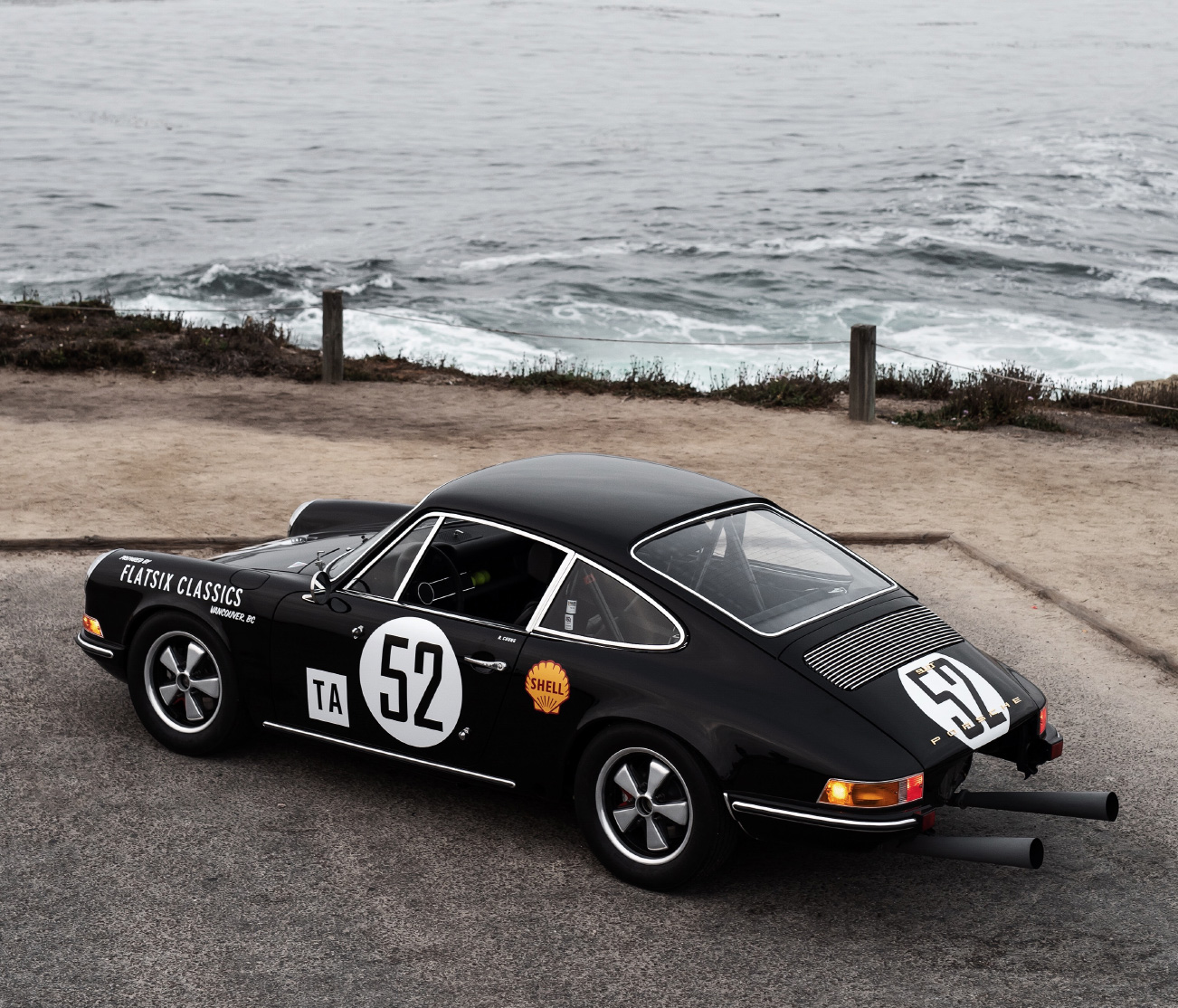 What was the model that made you fall in love with cars?
In 2010, Russ Chimes released a series of music videos called Midnight Club. They featured a Datsun 240z. At the time, the music, the production, and the car itself made a huge impression on me. They're well-styled machines, and they hadn't skyrocketed in popularity yet. As I've delved into the automotive world, I've fallen in love with a lot of other cars, but the 240z is still the first car in my dream garage.
Who were your early influences when it comes to photography?
I was lucky to be raised by two photographers, who have always encouraged my creative pursuits. It also didn't hurt having access to all their gear at an early age. Otherwise, a lot of influence comes from my Art History degree. I have an education in 5,000 years' worth of what people find beautiful. It's not formal training, but it's invaluable context.
My first car was…
A 2014 Ford Focus. It's not the most exciting - and the transmission was terrible - but I liked it.
My favourite car at the moment Is…
My friend's 1970 Porsche 911T. Recently finished by Flatsix Classics, it's a Trans-Am inspired build. It looks amazing, it's fast, and it sounds like a pack of howling hellhounds.
What would make up your perfect ride?
The Coquihalla Highway is a famous route through the mountains and into interior BC. During Autumn, it's a misty realm of dark trees, heavy rain and high-speed limits. I've always dreamed of tearing along that road in a black 1969 Mustang, a forlorn lover in the passenger seat and Shlohmo's album, Dark Red, blaring through the speakers. You know, I might do a photoshoot like that.
What is your favourite photograph on your Instagram & why?
Probably the Porsche 930 at Luftgekühlt 5. I love the tones, the lines, the light, and the gentle film grain. It feels like a succinct summary of my personal style. It also happens to be the perfect car.
How can we all simply take a better picture?
Consider your frame. Thousands of Instagram posts could be improved by waiting for a passerby to leave the background or making sure a sign isn't sticking out the back of your subject's head.
What is the best piece of advice that you've received on your creative journey?
I wrote a short film for my friend. At the premiere, I was overcome with anxiety. What if people hated it? What if they didn't get it? I shared my fear with him, and he laughed. He told me it didn't matter. We'd made something. Creating is what is important. If you're not happy with it, create something better. Never stop.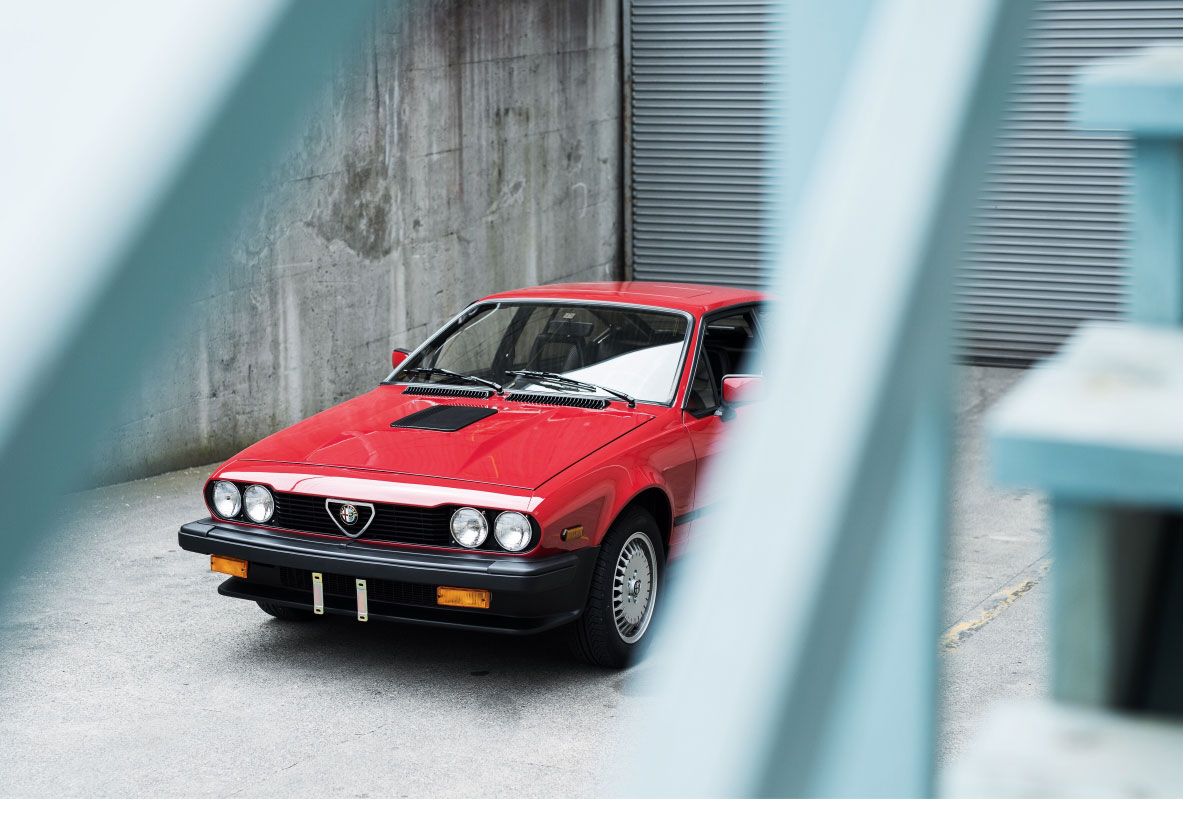 What is it that drives you to keep creating?
I want to leave my mark. If I stopped creating, I am not sure how I could ever feel fulfilled or successful in this life. I guess that ties into the last answer.
What do you hope to do this year that you've never done before?
I'd love to attend a Formula 1 race, or better yet, get assigned to shoot one. There're whispers of visiting Montreal for next season's Canadian Grand Prix, so maybe I will get my chance.
Which 3 Instagram accounts inspire you & why?
I have been on a film kick lately, so I will stick to accounts sharing that medium. For that reason I love @purienne_. His 70's aesthetic and voyeuristic style makes scrolling through his feed a sun-soaked daydream. He captures moments and details in a way that I aspire to.
There is also something about @pastel_blau that I can't shake. He shreds his little blue 2002 like nobody's business, always finds the perfect composition for his photographs, and shares this great collaborative lifestyle with his partner.
Finally, for something a bit different, I'll turn to @erikhoffmanphoto. Erik's work is amazing. He covers extreme sports, and his photographs make me feel like I'm back at the forefront of 60s surfing or having a ski day with my best friends. He's also part of the Nikonos Project, a very cool initiative that loans cameras to photographers and works to keep film alive.
Want to see more in the series? Check out our exclusive interview with another one of our favourite automotive photographers, Kevin McCauley aka @CapturingTheMachine.