The entire 'Who We're Following Series' was set up for this very reason. On one of our many explorations across the greatest talents on Instagram – we call it that for professional reasons only – we discovered Elin Odnegard, a freelance stylist and interior designer based in Gothenberg, Sweden. Not only were we automatically attracted to her beautifully curated aesthetic, the fact that she displays the understated and unpretentious side of interior design and basically, for offering up the best kind of balance between contemporary and retro Scandinavian design. But we also thought we could learn an awful lot by chatting to her. So we did just that, like this whole series is inspired to do, chat to the people across all creative fields that inspire us with the hope that they'll inspire you too. So here it is, the latest edition of 'Who We're Following' with our – and likely to be yours, too – new favourite interior designer, Ellin Odnegard.
What Factors Go Into Creating The Perfect Interior?
The most important thing about any interior design is that the entirety has to be well composed. It's kinda that simple. All the included elements, from colours to furniture and lighting, has to work well together in order to achieve a calm and simplistic space. To achieve this, time and careful planning are the keys to success, you can never cut corners when it comes to taking time and planning any project.
What Intrigues You About Spaces And How People Interact With Them?
The combination of functionality and good looks has always excited me. When I am working in private homes I always conduct very careful research and interview my clients about how they live their lives at home and what their everyday needs are. One of my biggest missions, I believe, is to make their daily life easier. For example, a well-planned closed storage cupboard in the hallway is a god-send in the house, especially when it saves a stressful morning for a family with small kids.
Why Do You Believe A Space Is So Important To Creativity?
You have to consider functionality in different situations. Like back in school or a meeting at work, I have always had a really hard time focusing when there is disturbing noise going on at the same time. It didn't have to be much, but if someone was clicking their pen or something I could not focus at all. When I am sleeping it's all about the temperature. If it's too warm I cannot sleep at all. The room has to be cool.
In the same way I think that to be creative the eyes have to be satisfied. A lot of mess and clutter for your eyes is like bad noise for your ears. When I am in a room filled with clutter and bad decoration choices I often find myself stressed and frustrated. And the opposite, when I am in a well-planned and nicely decorated room I feel harmonic and inspired. For me, harmony and inspiration is always the perfect recipe for creativity.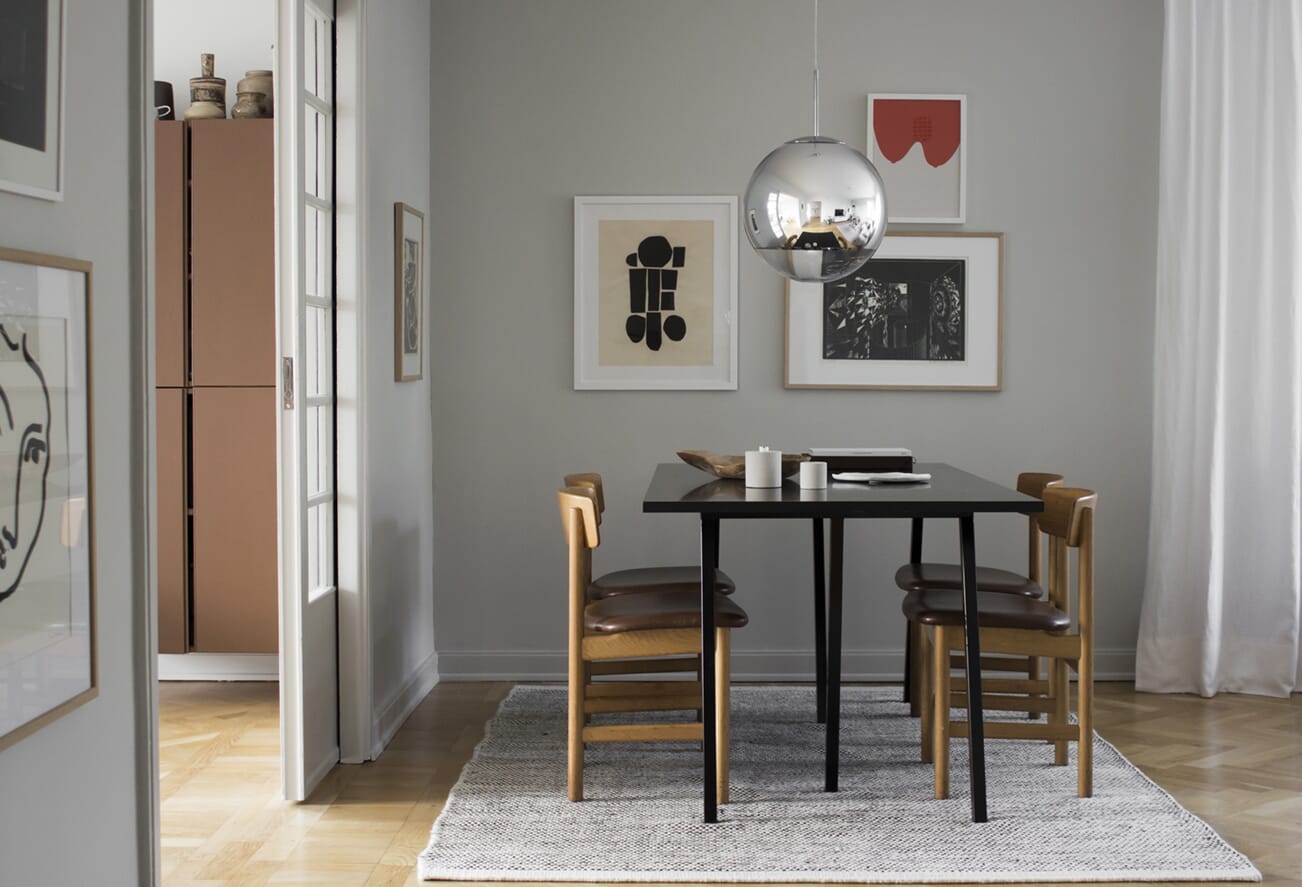 What Was The First Item That Made You Fall In Love With Interior Design?
There's no single item I have in mind, but I do remember falling in love with certain colours from a young age. I was always rearranging my room and forced my father to paint the walls in colours that I had chosen. I strongly remember a light grey and after that a deep red colour called Love.
What Was The Catalyst For You Stepping Into The Design World?
I have always had a huge interest in interior design, but psychology was also something that I was into as a teenager. When it was time to study at the university I chose the "easy-way" which I thought was the psychology-track. It worked out pretty fine in the beginning and I was taking care of my creative interest in my spare time. After having two kids I realised that there was no spare time anymore, and that I needed to do something about my work situation to be happy in the long term. Then I made a choice to quit my job and step into the design world. Lucky for me I have a supportive husband that allowed me to do that, too.
Moving Out Of The Business Side Of Design - Can You Describe What Your Home Looks Like?
There's certainly a classic mix of vintage and new stuff. I like brands like Hay and Muuto, and I have a lot of older finds from online auctions and flea markets. Lots from the seventies, a decade I love the most. The colours are pretty soft, too. Just a base of grey and beige with elements of brown, red and pink tones. Also a lot of chrome. I buy way too much nice art at flea markets which is why I always think I need more walls in my house.
What Is The Item In Your Home You Could Not Live Without?
It's more of a design philosophy that I cannot live without. I have never stopped myself from getting rid of objects that we don't have room for anymore or just don't fit in somehow even though I really like them. For example, I had this huge monstera plant. I took very good care of it and the leaves looked amazing. After about six years the plant had taken over our living room. I tried to move it around in our apartment to find a better spot for it, but every time I saw this beautiful plant, it just made me stressed and disturbed because there was no "perfect space" for it. Once threw it out of the house it felt so much better. So sometimes you've got to know when to get rid of things, for sure.
What Is The Most Important Room In The House?
Definitely our living-dining room. This is where our whole family hangs out after school and work, were we eat breakfast on weekends and spend time when we have friends over. It's also where my husband and I sit down and talk with each other after putting our kids to sleep. The apartment we live in is a rental, so the renovations we can do are limited, but I dream about moving the kitchen to the room next to our living room. Then we would have the perfect social area with a large kitchen and living room next to each other with old glass doors to separate them when you want. A girl can dream, right?
The One Dream Item That I Could Have In My Home Is…
It's nothing spectacular, but right now I am dreaming about chairs and a small table made by Alvar Aalto for Artek for our small kitchen. Everyone has gotta love Aalto.
The Design Project I Am Most Proud Of Is…
I guess I am my own worst critic because I can't think of one single project I feel proud over. In my mind there is always something I could have done better. But one thing I feel very proud and happy about is that I had the courage to quit my job as a social worker, which I spent several years at the University to study for, and instead start my own business and work more creative. It's the best thing I have ever done – if you think about something for so long you should always strive to do it.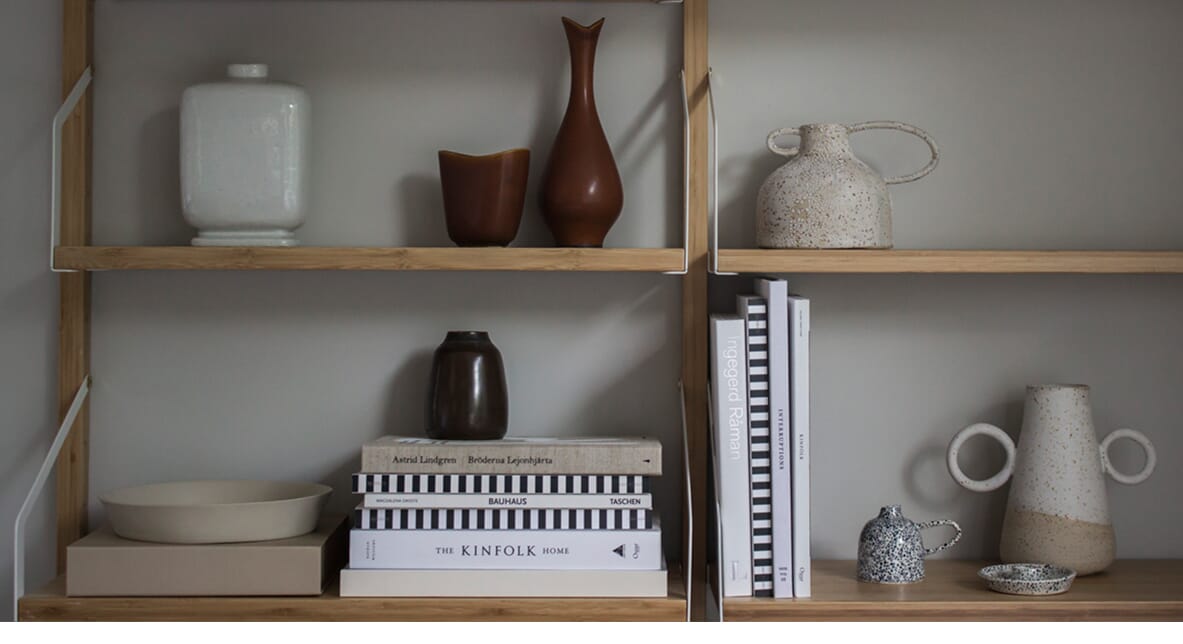 The Last Design Space That Took My Breath Away Was…
I love everything Note Design Studio do.
The Designers We Should Be Looking Out For Are…
Linnéa Salmén for her amazing stylings, Elisabeth Dunker for her wonderful patterns and Emmeli Hultqvist for her beautiful ceramics.
Three Of My Favourite Instagram Accounts Are…
Want to see more in the series? Check out our exclusive interview with architectural photographer, @Serjios.