Photographers get a bit lost amongst Instagram nowadays and that pretty much underlines everything that is wrong with the platform; the fact that it's become diluted with sponsored posts, reality TV stars and people reacting all too vehemently to Paul Pogba's new haircut. It's also paramount to the reason why we set up 'Who We're Following' – to provide an insight into the stories and inspirations of Instagram's genuine creative talents. So, here's the latest episode in the series with Paris Tsang, @ParisViol, the young artist-photographer who regularly takes to the sky to see the world like very few manage to do.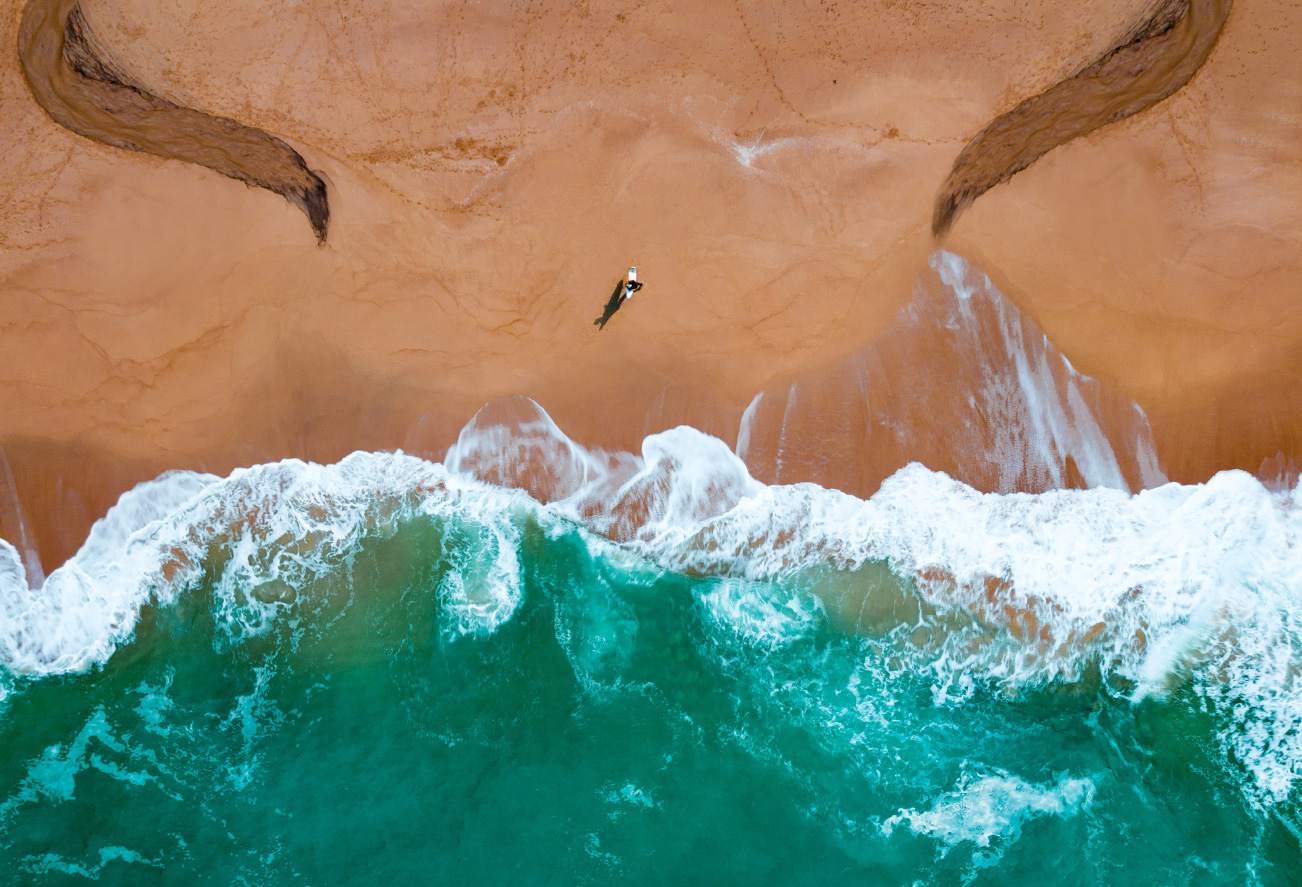 Name:
Paris Viol Tsang
Location:
Cornwall, UK
Full-Time Job:
Content creator at CTM
Camera:
Sony A6500 & DJI Phantom 4Pro+
What Are Your Earliest Memories Of Photography?
I remember being given disposable cameras when I was young, I was fascinated by the process of the film being developed. I remember feeling anxious at looking at the images taken from my first roll of film, after it got back from the print shop. I'm sure those photos are still somewhere in the attic.
What Was The Location That Made You Fall In Love With Photography?
Growing up in Cornwall I'm surrounded by beautiful beaches and coastal villages, all throughout my work you can see that I'm heavily influenced by the raw power of the sea.
Who Were Your Early Influences?
I have a collection of National Geographic books all on landscape photography that I've collected over time, I guess I'd say these were my earliest influences.
What Inspired You Take To The Sky To Capture Your Photography?
I'm able to get to places that others can't get to without a plane. I'm able to view the world from an entirely different perspective. I think that thought process of capturing the next best photo was what inspired me to take to the sky for my work.
How Do You Approach Each Project That You Shoot?
Everything takes planning. For me, I have to be selective of when I can shoot... so my favourite apps are the weather forecast, Magic Seaweed, AirMap and Google Maps. Weather forecast to check sun rise or sunset, weather and wind speeds. Magic Seaweed is a surf app, so I can see where the best surf is, with a more accurate tell of wind and its direction. AirMap tells me if there are any restrictions on flying my drone within that area and finally Google Maps satellite gives you a birds' eye view, meaning you can partially plan what you're going to shoot. Especially as you've only really got 25 minutes shooting per battery.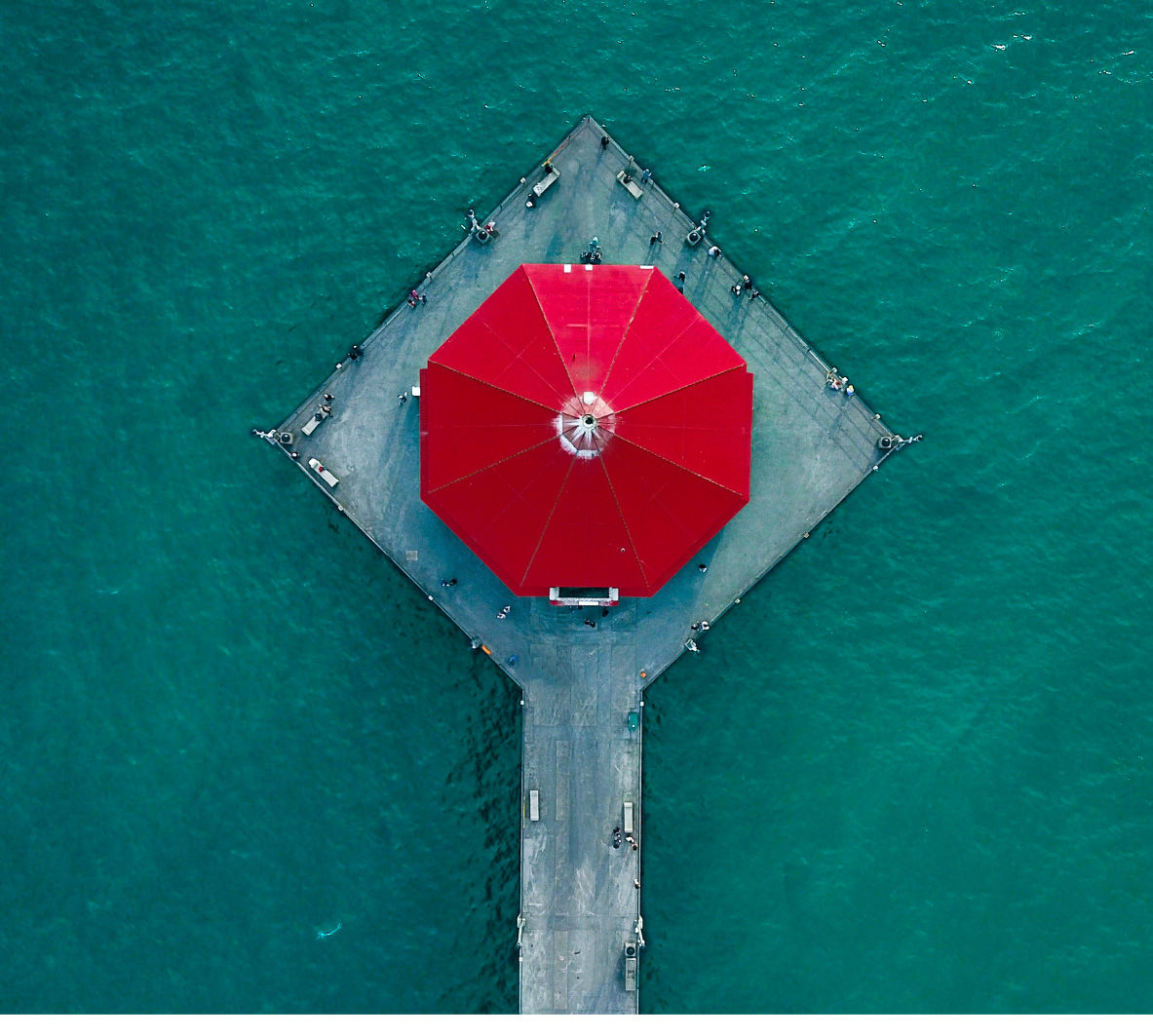 What Is Your Favourite Photograph On Your Instagram Page & Why:
It's hard to pick, because all my photographs have an attached memory of when I took it. But my favourite has to be of Huntington Beach Pier, it brings back a fond memory of when I visited California for a month and met some amazing people whilst I was out there. This was the starting point for me as I fully realised what it was that I wanted to do in life.
The Last Photograph That Took My Breath Away Was…
I can't say a photograph has ever done that, but over the years I see photos which are then added to my very long list of "where to go next…"
I Don't Think Photography Should Be…
Considered an art as it's more of a technical skill. You learn how to use a camera to work for what you're after. Photos can be done in an artistic way, but this is simply the photographer capturing the moment, building a set or using editing software to alter its perception.
Three of my favourite Instagram accounts:
Follow Paris Tsang on Instagram, @ParisVoil
Want to see more in the series? Check out our exclusive interview with the brainchild of the incredibly popular Mister Spoils, @MaxSamis.