It all starts with a zee. Innovative Argentinian architects Alarciaferrer Arquitectos have used the last letter of the alphabet as the starting point for a concrete country villa - and the result is as surprising as it is inventive.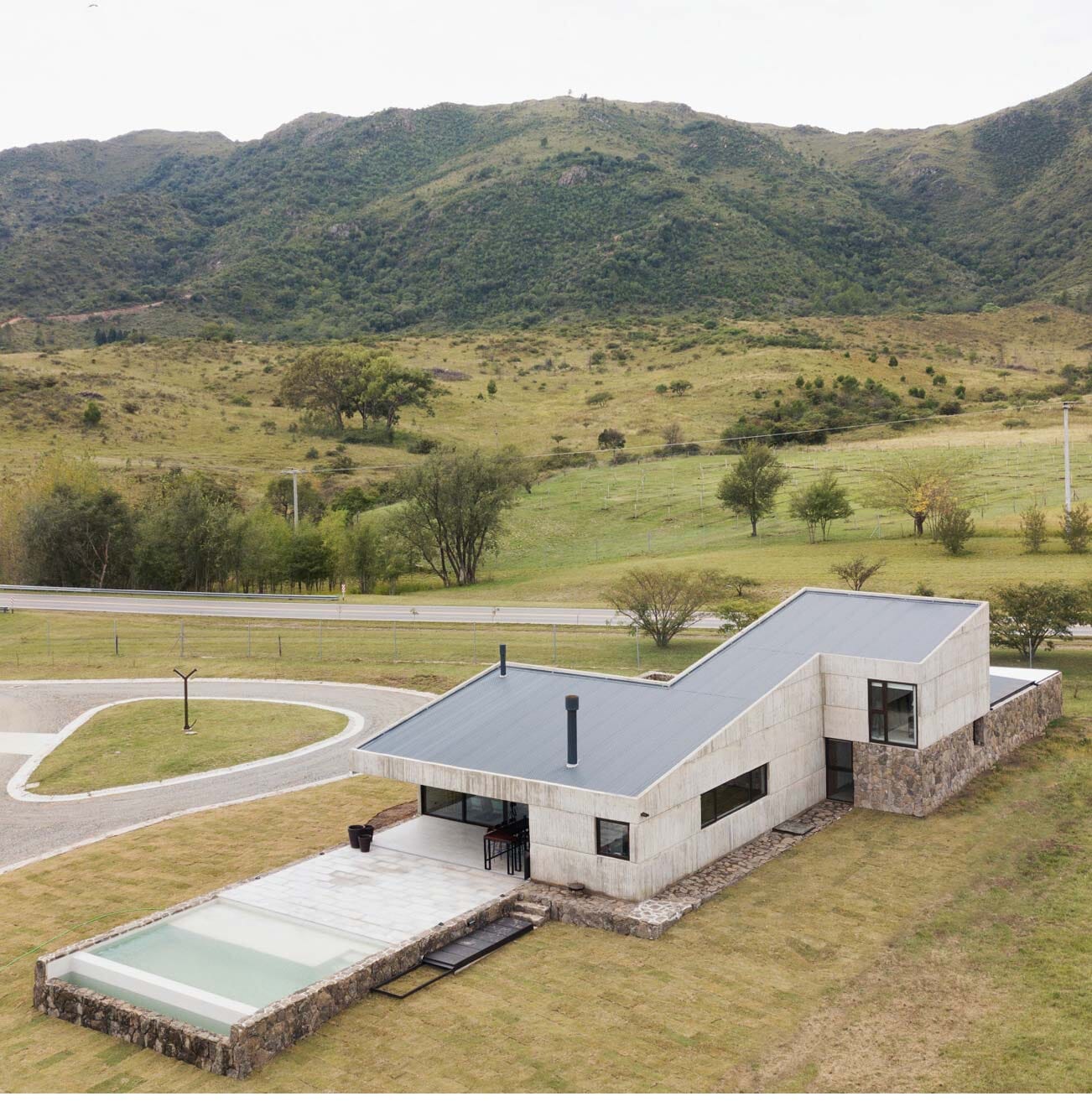 Casa MM comprises of two defiantly square volumes, placed at different levels. Viewed from above and together with a linking corridor, the 'zee' plan is obvious. At ground level, you certainly won't miss this striking structure as you drive through the Argentinian countryside.
Sloping roof gradients are designed to reflect the rolling hills round Casa MM. Inside, full length sliding windows open the living area out onto a pool deck. Ceilings are left as bare concrete, while the white walls contrast with the dark textures of the wood chosen for cabinets, sliding doors and window frames. This home is all about its materials.
Upstairs is the master suite, placed over a double garage and utility areas. As a respite from the concrete, local stone is used for the lower wall beneath this upper square volume.
Casa MM is also about another letter of the alphabet, that used twice in its name. Minimalism is the key here and we love it.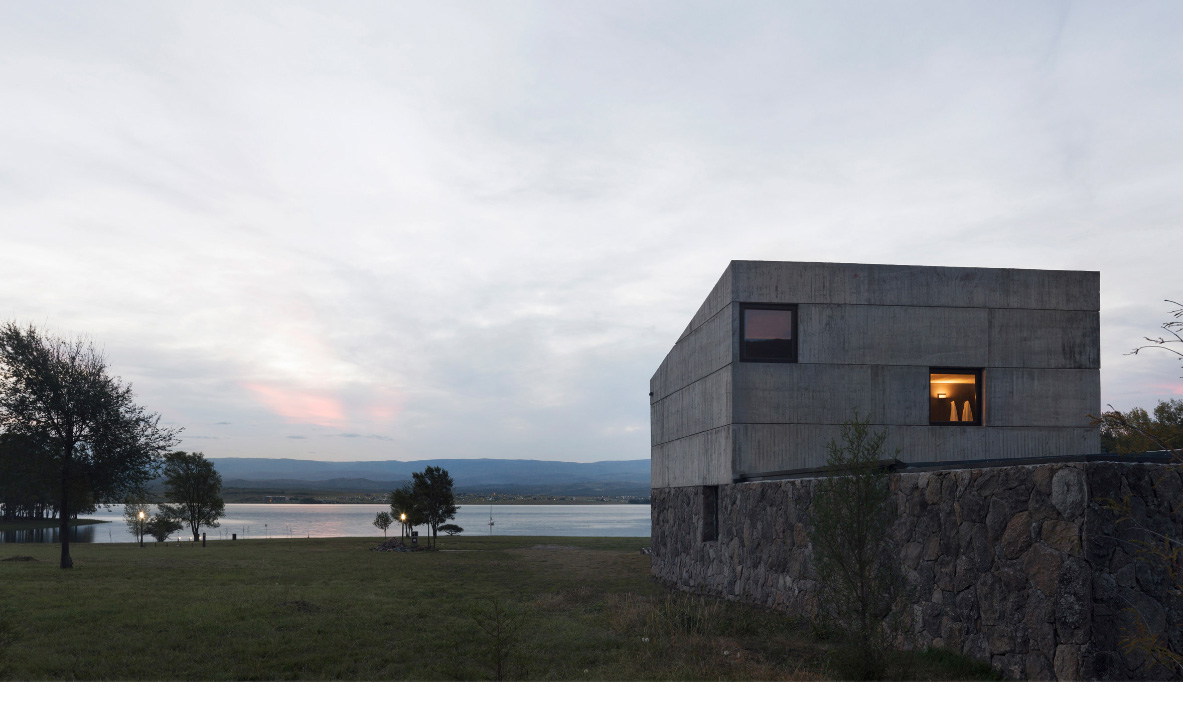 Photography by Federico Cairoli
If you like the look of this then take a look at the incredible MiraMonti Boutque Hotel, sat 1,230 metres above sea level and latched onto an eternally sunny plateau in the Dolomites, Italy.